As some of you may know we have been working on a new site layout for ClickASnap to be launched alongside the ecommerce systems, that for £2.99 per month will allow you to sell your content for any price you set as digital downloads, Physically printed products, stock image systems as well as private entry galleries.
Below are some screenshots of the new site. The launch date has not been confirmed yet, and there will be extensive beta testing prior to it being rolled out to all users on the platform: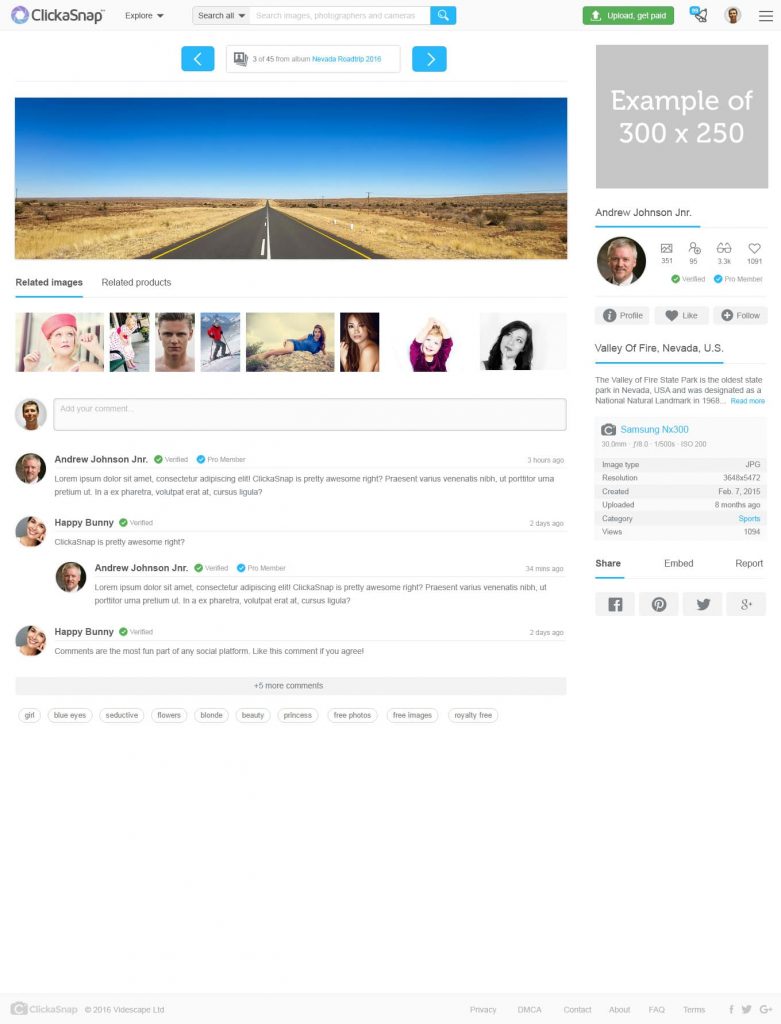 [showad block=2]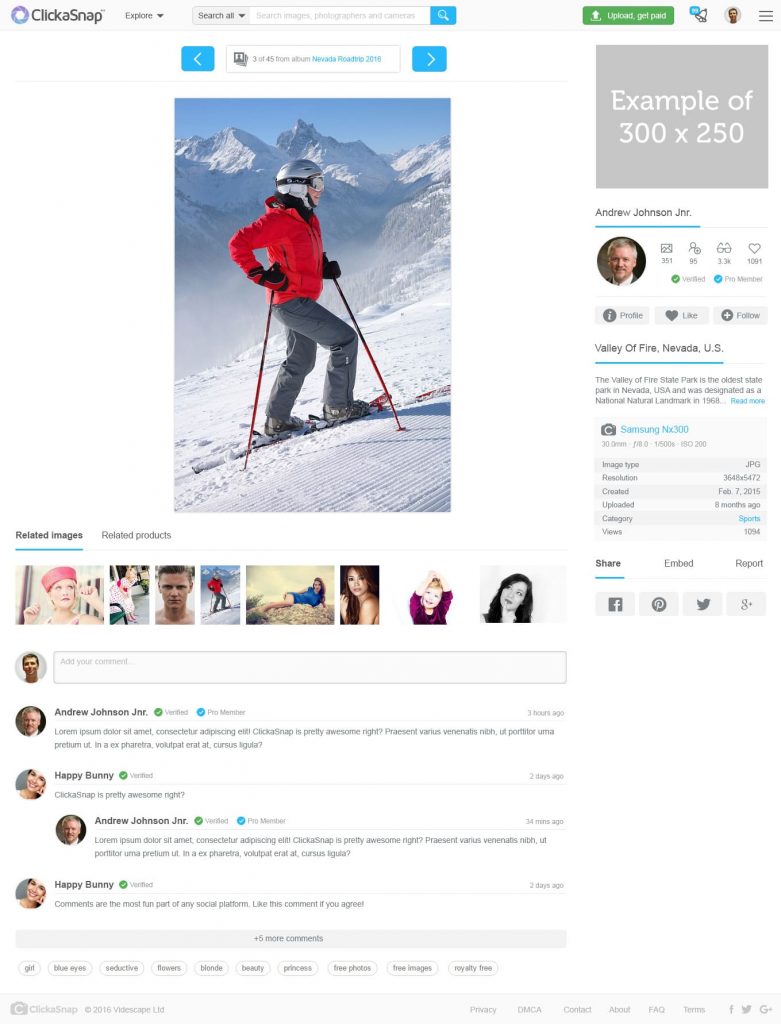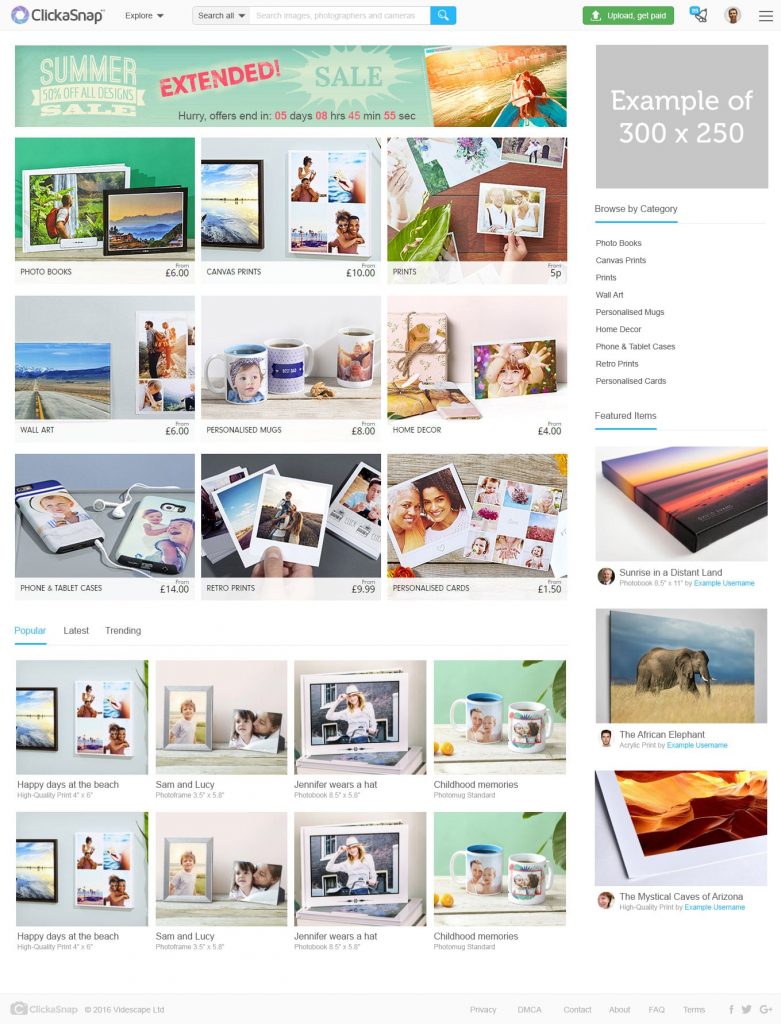 We thought due to our delays you would like to see what we have been working on to improve the site experience for both yourselves and your viewers as well as start selling your content and earning more money for all those beautiful photos that are posted on this site. The pages have been designed so that server calls are minimized, this should ensure even faster page loads across the world than what we have now.
[showad block=2]
As mentioned we don't have a definite beta release date just yet. We are expecting it towards the end of October and those of you who have said they would be interested in working with us on the beta will be notified of it's release when we get nearer to the date
Again, thank you for your support and help with ClickASnap, our aim is to be one of the, if not the largest still imae hosting platform on the internet, ensuring that the content creators of the future are earning their fair share for the work put in to their content and the growth of this platform
Tom Oswald
CEO
Videscape Limited
Tom@ClickASnap.com