When people look at images, what they see is really just a small slice of what I believe we as photographers are rewarded with when we have a final image that we like.  I love sharing my images on the different photography sharing platforms like Clickasnap, but it can be very easy for any of us to get caught up in the number of "views" or "likes" of our final product.  Worse, we can reduce the value of our work to just how many people stop to look and/or comment on our images.
[showad block=2]
But as a landscape photographer, what I invest, and what I get as return is far more than "likes" or "comments".
We all invest time in preparing to go out to shoot.  Whether it's landscapes, nature, or family and friends.  We all invest the time to scout a location, even if it's just in our heads.  We invest the time at the location, and then we invest the time in post processing.  But throughout all these moments of investments, we're rewarded with something intangible.  That deep reward of being creative.  Of planning and then adapting when things aren't the way we envisioned.
In this image, I had planned on typical sunrise shot with the waves in the foreground.  But when I arrived at the location, the clouds on the horizon had settled in.  My original spot that I had picked out wasn't as interesting as I thought.  I quickly found another spot, picked a composition, and started shooting.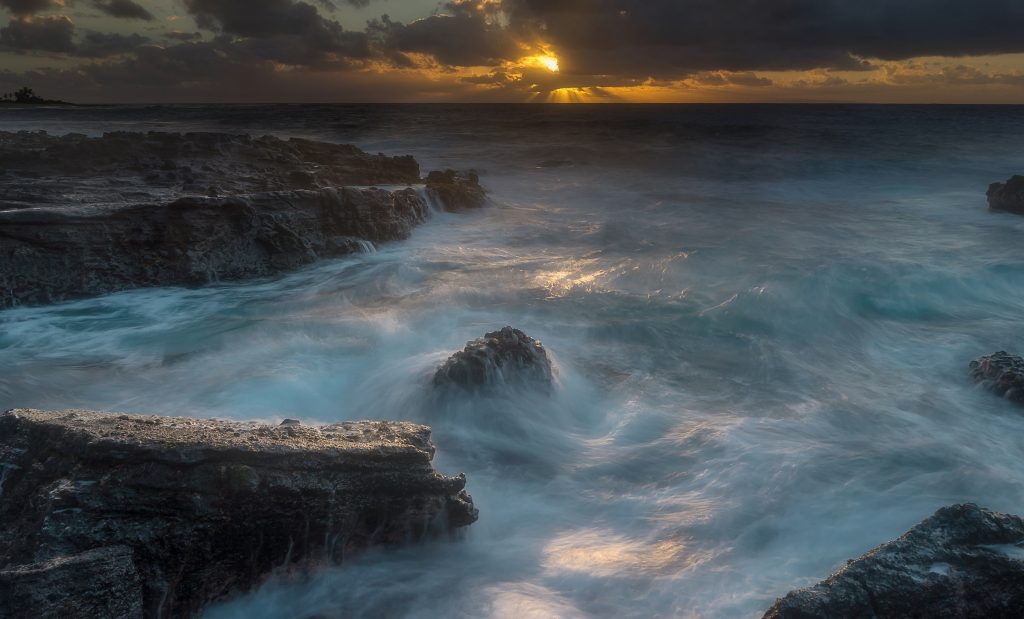 And even up to that point, with nothing captured yet, I knew I had already enjoyed the quiet drive out to the location, that cup of coffee before hiking down to the ocean, the clean air, the sound of the waves on the rocks.
[showad block=2]
It's ok to gauge the popularity of your images using metrics such as "likes", "view", and "comments".  But the true value of your image isn't in the hands of other people.  It's in your hands.  We share our images with the hope that they will get a small amount of the return that we did creating the shot.  But the true value isn't in the product….it's in the process.
Jay Garces
See more of my images:  www.focalplanehawaii.com