Being a wedding photographer you might think that our job was filled with our clients looking lovingly at each other. Soft gentle touches or even sincere glances across the room. Well I'm sure it does happen throughout the day,  it's not necessarily that it happens continuously when you're working with  the bride and groom, and the last thing I want when I'm working with my couples is for it to feel forced.
While romantic photos occur naturally on a wedding day, there are moments when wedding photographers have to work HARD to create romantic scenes for the moments to spark in front of our cameras.
When I photograph couples I want them to feel relaxed and have a good time but
[showad block=2]
It's important to get photos that document romantic moments as husband and wife since it's the first time it's unfolding.
Here are the 5 tips that have helped me capture photos of the bride and groom on a wedding day in a very romantic way.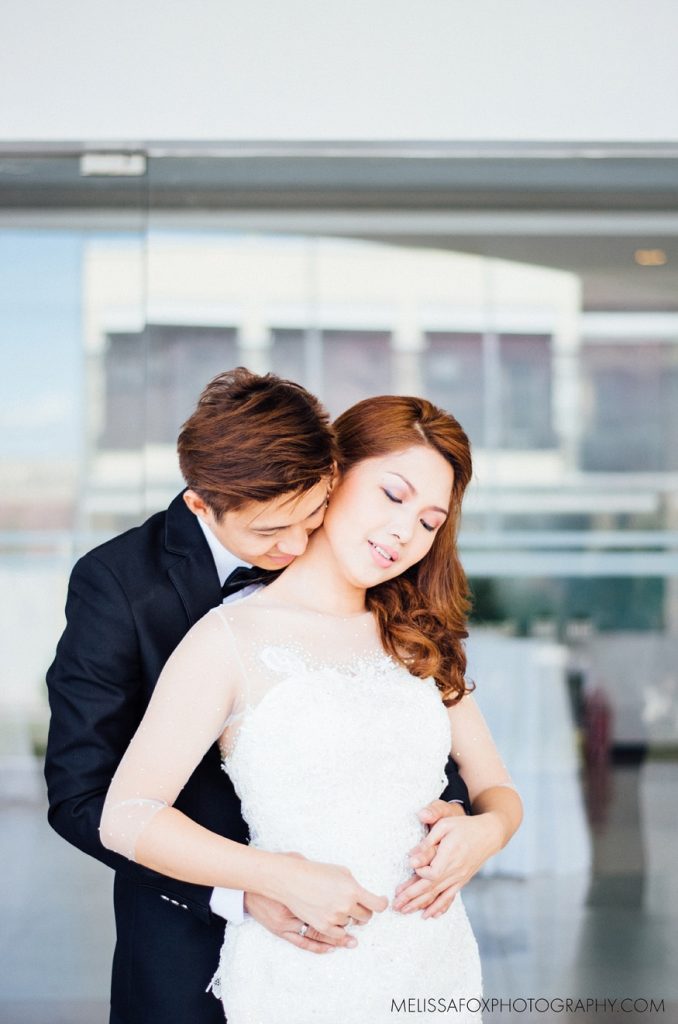 First up stand close to your subjects once your clients are comfortable with each other and with you don't hesitate to stand close to get the type of shot that elicits a private moment between the couple it could be the groom whispering into the right ear or looking into each eyes. Sometimes by simply standing near your clients this elicit a personal appeal that you just can't get otherwise.
Secondly ensure body parts are touching this might sound intuitive but it's easy to overlook in the midst of a busy shoot, be sure to take time to critically assess the formation of the bride and groom's bodies make sure their torsos are touching their hands are touching and if the hands aren't touching, be sure to place them strategically on each other
Third, the stealth mode – Sometimes couple will give you stiff poses because they knew you are shooting them, they will give their best foot forward just to help you get the shot you want and be so cooperative, these results for them making unnatural and stiff poses. Ask them to have a break, breath and do whatever they want because you are not shooting, act as if you are just fiddling with your camera settings and just doing some test shots, this will make them be themselves and be relaxed with each other, these will be those moments that couples can be really silly at each other, Keep on firing and capture those candid, funny, sweet and romantic moments!
Fourth, talk behind your camera; I'm can make people go nuts because I talk a lot, Having to connect with your subjects behind the camera helps to make them relax, validate what they wear, their smile, say something positive if they did some great " good job! I like that pose! Hold it!".  Talking behind your camera and giving directive posing instructions gives your subject positive experience towards the session.
Lastly creatively cropped. Most the time when I'm shooting my clients and keeping aspect ratios in the back of my mind just in case at any point in time in the future they want to get a print of the photo. I want to make sure that I'm leaving space around my subjects so that printing and cropping at a later point I'm won't be an issue.
However there are moments when I disregard aspect ratios in worry about
[showad block=2]
Printing, in these moments I simply shoot in a way that's creative and shows just a small part of the couple, it could be just their hands interlacing, their lips touching or their arms wrapped around each, other showing just a sneak peek into my subjects is a great way to elicit a subtle  romantic moment.
I hope these tips help and if you have feedback or ideas feel free to share via comment below.