There is a myth that when doing landscape photography you really need a wide angle lens, such as the 10mm lens we talk about in an earlier post. One of our favourite lenses here is the 70-200mm Canon F2.8 II L USM, the lens is optically superb and the quality of the pictures outstanding. The photo below was taken with the aforementioned lens last night in Wimborne, overlooking the hills of Colehill: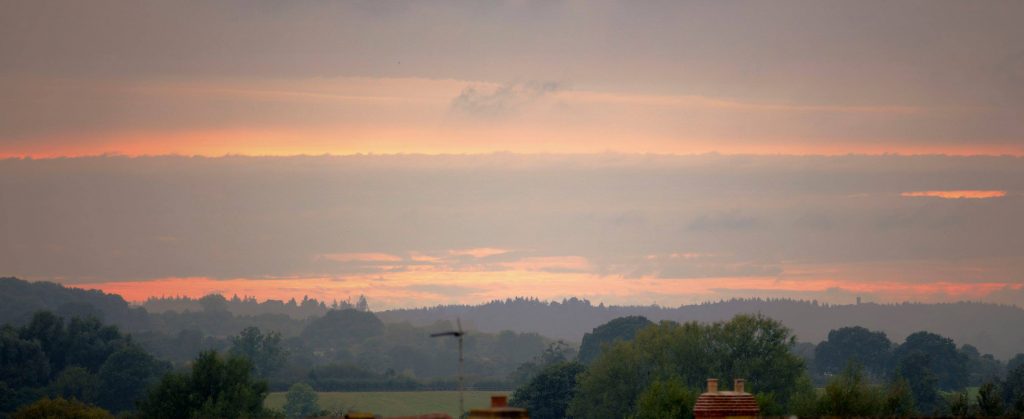 When taking this picture we wanted to see the trees in the background, and the sun streaming through the clouds as it set. To do this with a wide angle lens would have resulted in significantly less detail in the distance!
In the video below, Mike Browne explains using long focal length lenses in much greater detail and we hope you enjoy his discussion!
[showad block=2]
Do you use a long focal length lens for landscape shots? Please link to them in the commets!