Looking for a way to help your photos stand out from the crowd? Sometimes introducing something as simple as a subject and its reflection in an image elevates it to the next level of creativity. Here are a few tips to try to creatively add reflections to your photography.
Use reflection the focal point
Photographers use many "tricks" to draw the viewer's attention to certain spots within an image – known as the focal point. One of the most common technique in stock photography is to invoke the Rule of 3rds, one of the lesser known techniques is the use of a reflection.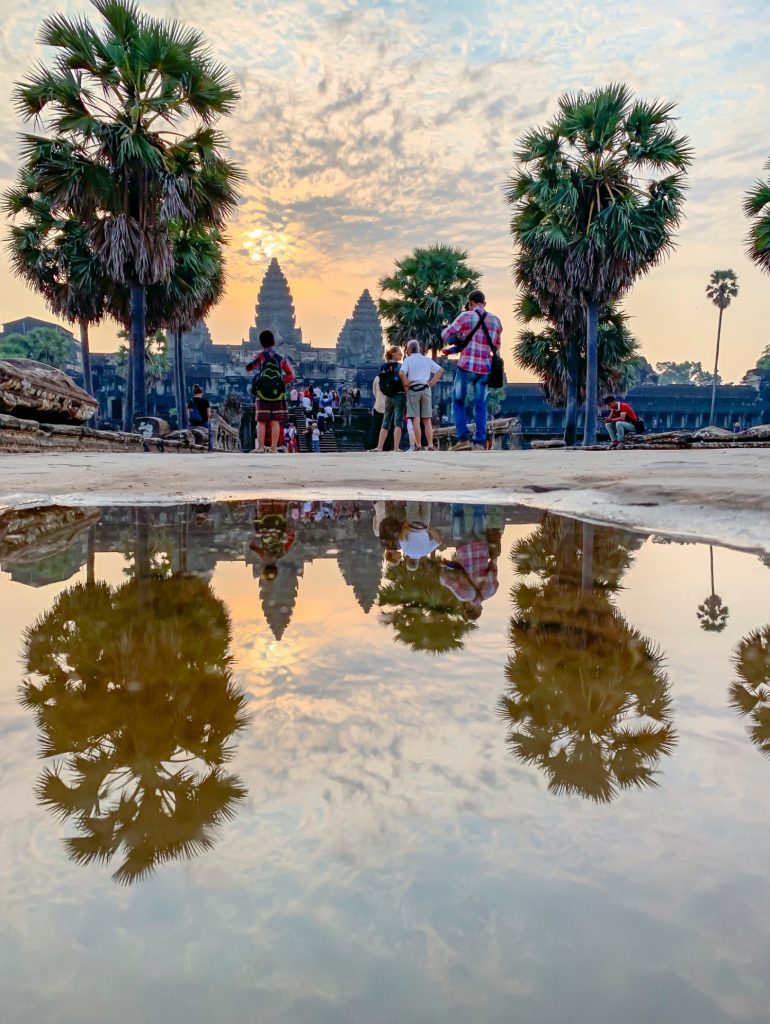 Photo © Karen Foley – Dreamstime
Reflections can be created naturally by utilizing existing water or glass surfaces in landscape and cityscape images. They can also be added in studio shots by incorporating naturally reflective or shiny surfaces. No matter your technique, having a subject AND its reflection anywhere in an image will naturally draw the viewers' eye to that area. And it helps to break up the Rule of 3rds monotony.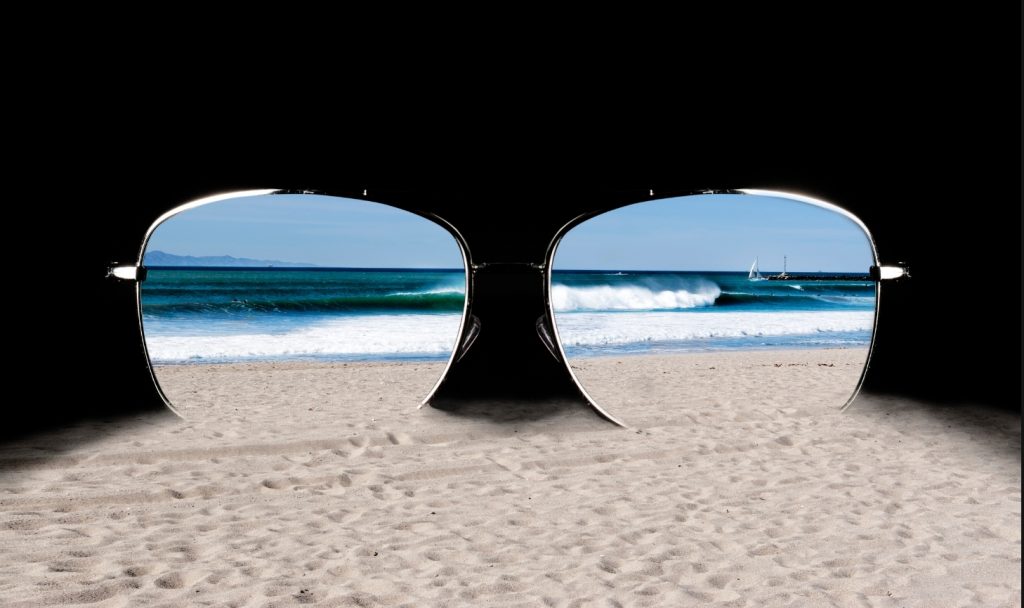 Photo © Marilyn Gould – Dreamstime
Make the reflection the subject
Objects reflecting in water or glass take on an almost ephemeral feeling. Take advantage of that by making the reflection the subject of your image. Use the natural distortions of the reflecting surface to create a unique spin on a subject. Or shoot from an angle that leaves them guessing are looking at the subject or its reflection?
A great tip when shooting travel photography is to always carry a bottle of water in your bag. Creating an instant pool to use as your reflective surface can create unique points of view that will set you apart from the average tourist snapshot.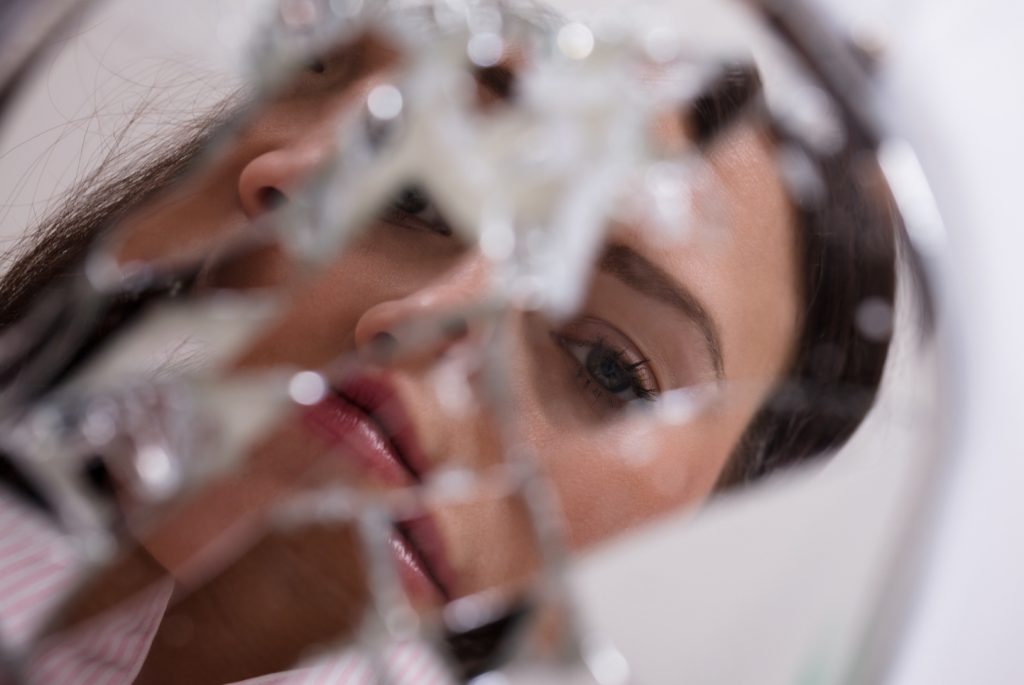 Photo © Andrey Popov – Dreamstime
Hide meaning in reflections
Use reflections to hide things in plain sight. Whether using it as a means to reinforce the theme of the image – or to introduce drama, friction or the counterintuitive – reflections are a great way to augment our communications with the viewer. Great photography will keep the viewer coming back for more. Hiding elements – large or small – in reflections will give them something to look for.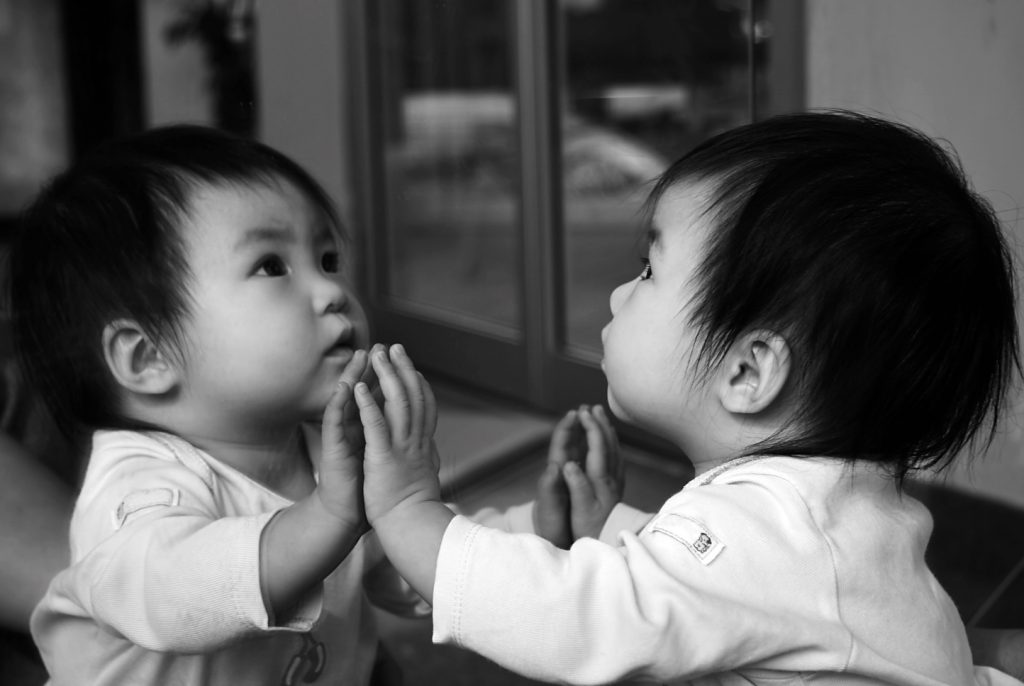 Photo © Pfong001 – Dreamstime
Use reflections in portraits
Many of us think we know our "good side" when having a portrait done, but using reflection in your next studio setting can add dimension to your subject and present them in a whole new light. People change when they are forced to look at their reflection in a mirror. Gone will be the selfie smile – and in its place will be a more natural, reflective expression.
Use a mirror to create reflections of family groups, some in the picture and some only in the reflection to add depth and intrigue to the image.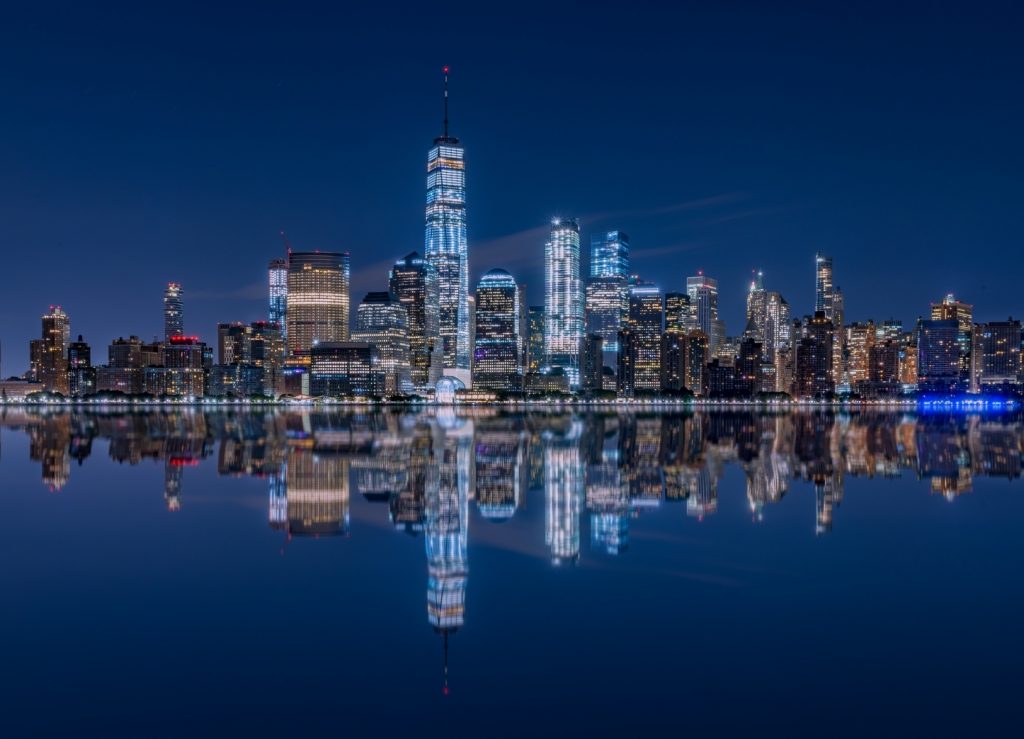 Photo © Sharan Singh – Dreamstime
Create a mood
City skylines at night are beautiful. City skylines reflecting in a waterfront at night are stunning. Use the naturally reflective surface of modern buildings to capture breathtaking cloudscapes against the blue skies. Use a crystal ball to capture the inverse reflection of an object for a unique spin on even the most mundane of subjects.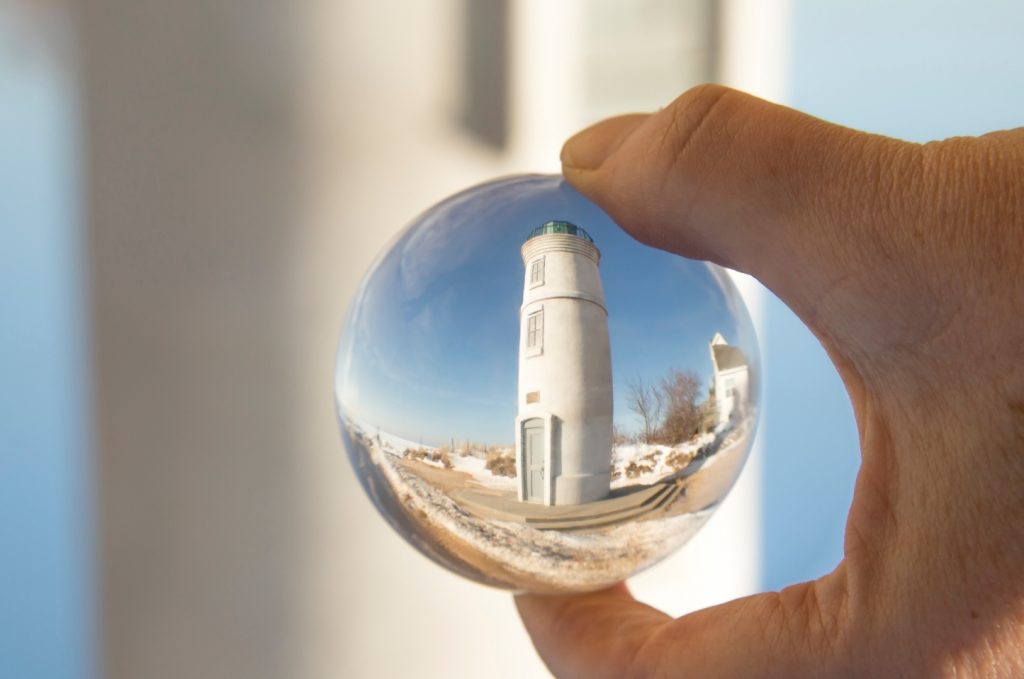 Photo © Karen Foley – Dreamstime
The next time you are looking for a creative way to add a spin to your photography, try working with its reflection to see any topic in a completely different light.