As the old saying goes, "never work with children and animals"
Well, this proved to be a little hard to avoid this week considering it is the dreaded half term and my two daughters and I are stuck inside thanks to storm Eunice causing havoc across the UK.
Although, I do have to admit that at times it has been fun to watch from our window as brave passer-by's clutch on to their raincoats and attempt to stagger to Tesco's and back without being swept up by the wind and taken to the next town along. However, this only provided temporary entertainment for my children who unfortunately, suffer with acute boredom.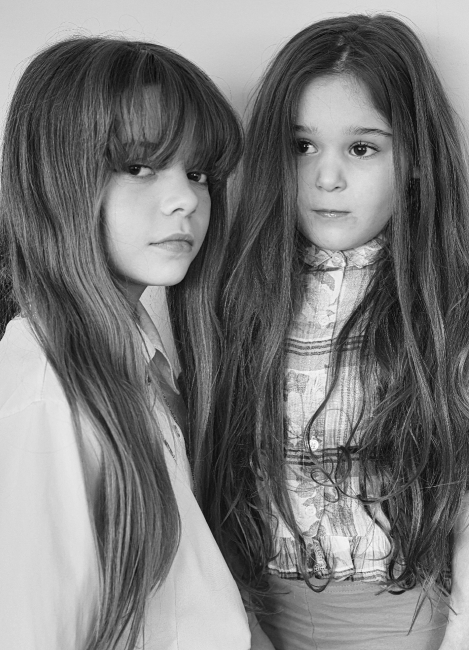 My original plan for the day was to take them somewhere for an adventure, to burn off some of that built up energy and a get a chance to fill their little lungs with fresh air. I was also hoping to incorporate an outdoor photoshoot of our beloved family dog too but with this weather warning being in the "red zone" I decided it was not going to be the best idea. The thought of my children, the dog, or worst still my camera, getting blown into the river just seemed like something I should probably avoid. So, it was back to the drawing room to produce another plan. One that would allow me to get some practice in with my new camera and equally get the girls off their screens and back into the real world, albeit for just a few hours.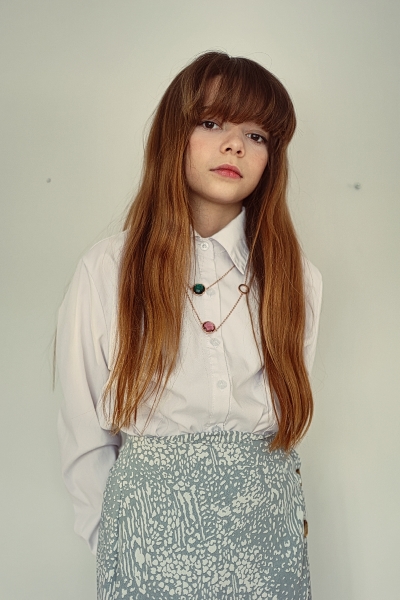 Fortunately, there had been something that had been troubling me for a little while now within my photography journey. The more research I carried out on other photographers' work, the more I realised just how flat my portraits are in comparison. I felt that my portraits did not seem to resonate in the way an artistic portrait should. My portraits did not captivate my audience, nor keep people interested. This was something that I had noted; frequently. Today seemed like the perfect time to kick back and take my time to try new tricks with my camera and staging and see if I could better my work and create a captivating yet simple portrait.
 Now one photographer who stands out the most when it comes to portraits, and one I find myself drawn to each time I need inspiration, is the critically acclaimed Richard Avedonwho is famous across the globe for his successful commercial studio where he created some of the best raw and edgy photographs that made the cover of many American magazines.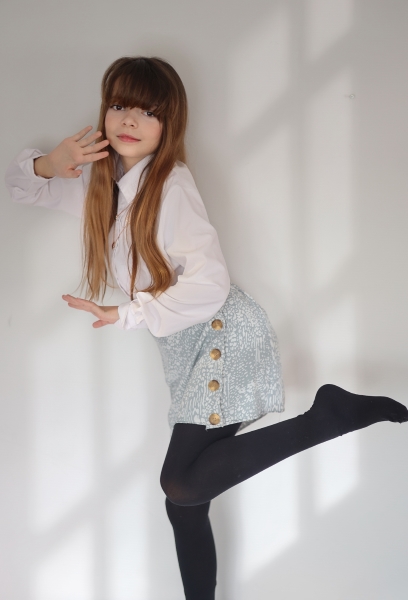 Avedon, I have discovered, is often credited with erasing the line between "art" and "commercial" photography. His brand defining work with Calvin Klein, Revlon, Versace, and dozens of other companies resulted in some of the best-known advertising campaigns in American history and therefor catapulted him to the forefront of advertising and everyone who is anyone has wanted to be photographed by him, the most famous of all on Avedon's client list was the blonde bombshell herself Marilyn Monroe. Making him, in my opinion, one of the coolest photographers in the world.
After spending some time with my daughters looking through his work and watching some documentaries on YouTube, we decided it would be fun to have a bash at producing some moody artistic portraits of our own and it was the perfect excuse for the girls to dress up and be mini models for the day.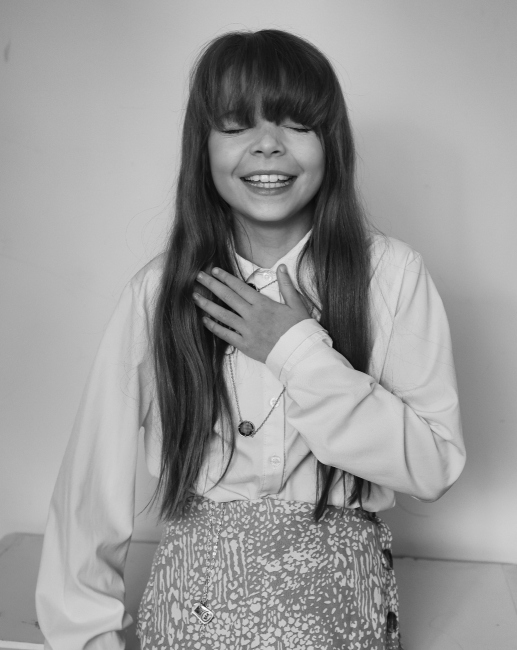 It was a win-win.
It seemed perfect for the day of house arrest we as a family were facing. As the girls excitedly scurried off to their bedroom to pick out their outfits, I used the time fiddling around with the settings on my Canon EOS R6 (with a 5mm lens) to get the best results possible.
Now, one of my favorite features on the R6 is the eye focus which makes it easier than before to check composition and gives the freedom to be able to just point and snap. It is a game changer, especially when trying to capture the perfect portrait whilst keeping those tiny facial features in complete focus.
Avedon's portraits are famed by their minimalist style. He has the model look directly at the camera and has nothing but a sheer white background behind them, so, I knew that it wasn't going to be too complicated to create the same atmosphere into today's recreation.
By excluding the use of soft lights and props Avedon was able to focus on the inner workings of his subjects', evoking emotions and reactions from them. So, I moved around some furniture in the part of my house that gets the most natural light (adjacent to my lounge window) and removed the artwork hanging on the wall to give a completely bare background, allowing the focus to be on the faces and silhouettes of my children.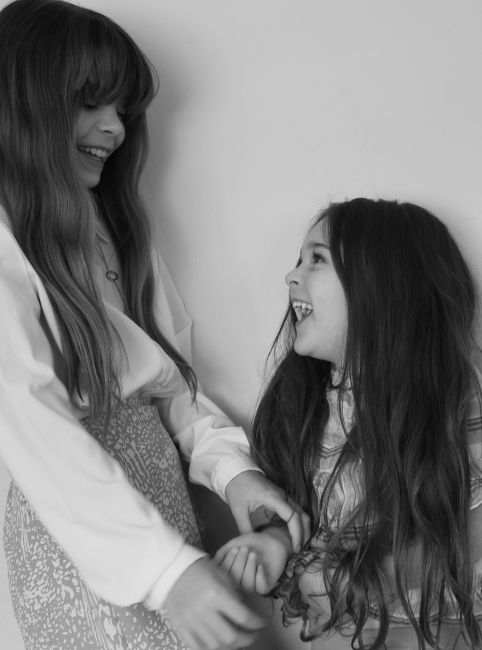 Upon the girls return from the wardrobe, we set straight to work. I started by taking a few shots using the auto feature on my camera, but alas, the photos still came out incredibly flat. After a few trial and errors, I decided on a custom setting which I had designed using Manual mode.Inthis mode you can set both the shutter speed and aperture value as desired. For this occasion, I set the shutter speed to 1/200th as I was working handheld. If I had used a tripod, I would have reduced this slightly. For the aperture I settled on F2 because I was working with single subjects, and I didn't want the background to be the focus. One last thing I included in my custom setting was changing the picture type to monochrome, to give the photos more of that timeless edge that Avedon is famous for.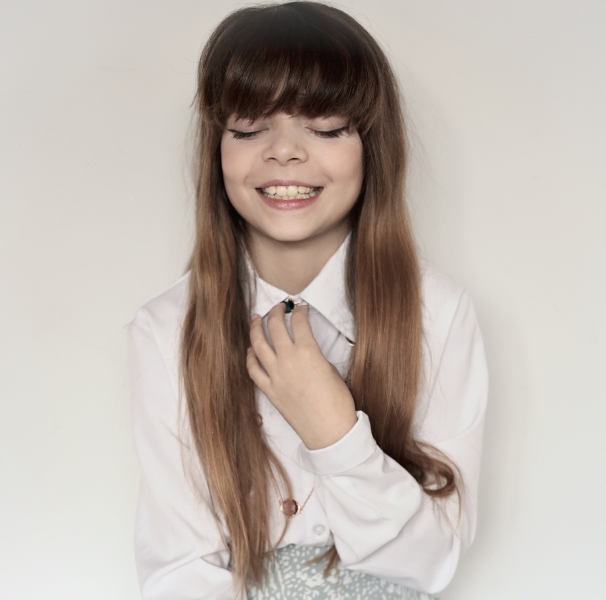 Once we were in the flow of the photoshoot we began to play around with different expressions and poses. As I mentioned earlier, Avedon was known for evoking emotions in his subjects, and he did so by guiding them into uncomfortable topics of discussions or by asking psychologically probing questions.
Through these means he would produce images revealing aspects of personality that were not typically captured by other photographers. When I read about this method it did make me giggle, "what sort of psychologically probing questions could I ask a 10- and 4-year-old?" I wondered.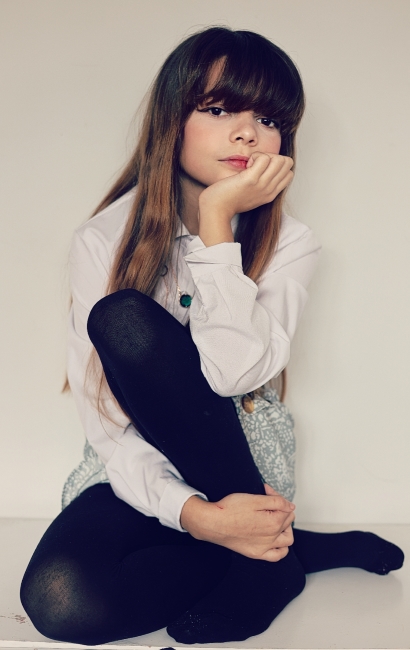 After falling short on ideas on how to create these expressions in my kids, and exhausting all avenues of junk-food-related bribery, I just settled for asking the kids to portray an array of emotions by spontaneously shouting words at them such as; happy, sad, mad, confused and moody, in no particular order and on some kind of verbal loop. "If my neighbours can hear me now then they must of think I have finally gone mad." I told myself.
I even threw in the age-old classic line of "Father Christmas is not real!" to try and capture that shock factor, and although it did make for a cracking shot of my 4-year-old, I just couldn't bring myself to share it. It also took me 15 minutes to stop the crying and back track on my announcement before we could resume the shoot.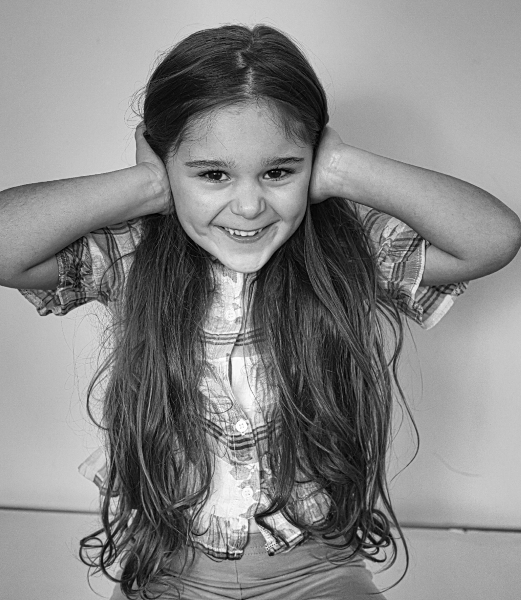 We spent a good few hours messing around with different pose, and I kept the settings the same throughout. As you will be able to see from the photographs, I have one daughter who is a born model and another that could do with a bit more practice… but not much. All things considered; I do feel that our day of shooting in the style of Richard Avedonwas a total success! Not only did we have fun messing around and laughing till or faces hurt, between us we produced some stunning photographs that I have found myself looking at for hours and I will continue to do so for the rest of our lives.
Today we did not just create portraits we made memories, and I learnt a few nifty tricks along the way.
All you need is a good natural lighting, a blank background to make your subject pop, and a camera with a few nifty custom settings.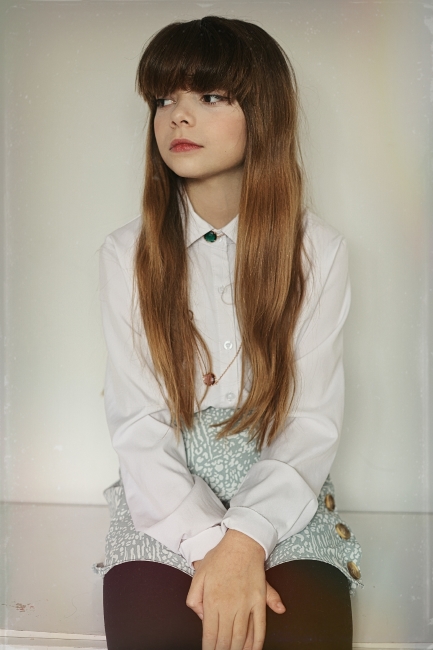 So, if like me you find yourself at a loss of how to entertain your children on rainy, or in this case windy, days and you happen to have these things to hand, then I highly recommend having a go at trying to capture some family memories of your own. We have ended up with timeless keep sakes, and you could do to.
Thank you for reading, I hope February has been kind to you.
Happy ClickASnapping
Sarah-Jane flutter
Armature photographer