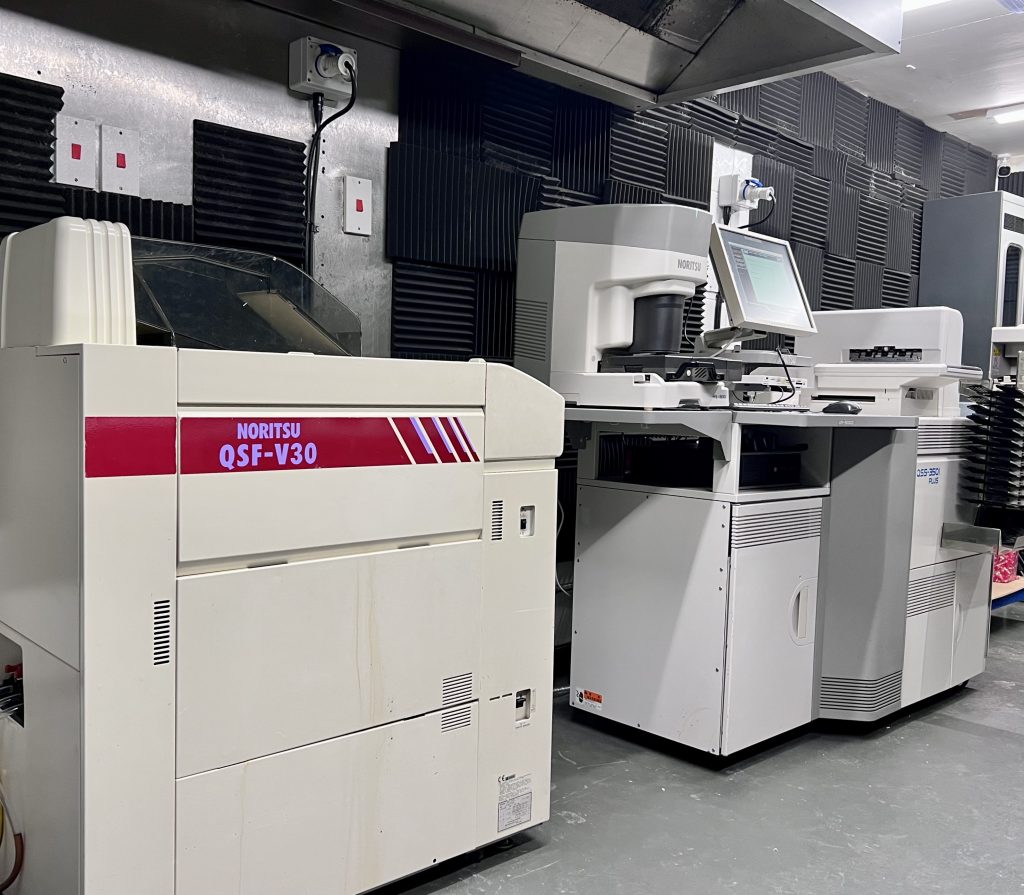 We are very excited to announce our acquisition of a Noritsu minilab 3502, a Noritsu HS 1800 and A Noritsu V30 film processor. These are (or weere) state of the art film processing systems that used to sit in the back of every Boots and Woolworths store and always gave off that distinct lab smell when you walked in.
These machines have been purchased predominantly to facilitate the use of our free darkrooms (the developing film part is boring compared to using an enlarger and seeing your prints develop!) This means that we cannot sustain the volume throughput required to keep the chemistry of the machines in check.
Therefore, we are offering for 35mm film:
Free negative development
Base resolution (Image size ~1mb) development & scanning £4
Medium resolution (Image size ~4mb) development & scanning £6 a roll sent via email
High resolution (Image size ~20mb) development & scanning £10 a roll
Negatives returned (up to 3 rolls. £1 per roll after this) – £3.00
6×4 prints – £7.00 a roll including postage and packaging
Note: We also offer 120 film developing and scanning but due to the labour intensiveness of developing 120 film it is £5 per roll including base resolution scans. Also note for 35mm film please do not send more than 3 films at any one time or a surcharge will have to be applied of £3 per roll
Please send your films to:
ClickAsnap FAO film dev dept
83 High Street,
Wimborne
Dorset,
BH21 1HS
Then email Tom@clickasnap.com with your requirements
We run our machines 3 times a week so turnaround is typically 24 hours
Please note the films must be the C41 process
PS Don't forget to add them to ClickAsnap once you get the scans back and you can earn money when your photos are looked at. It's completely free to join too!