Almost all of us take photos, Travel to exotic places and meet local people,  for us it can enrich our lives. We go back home with  pictures to show to everyone and re-living the moment. But how about the people whom we met? How will they remember us that once upon a time, we stepped our foot in their door step.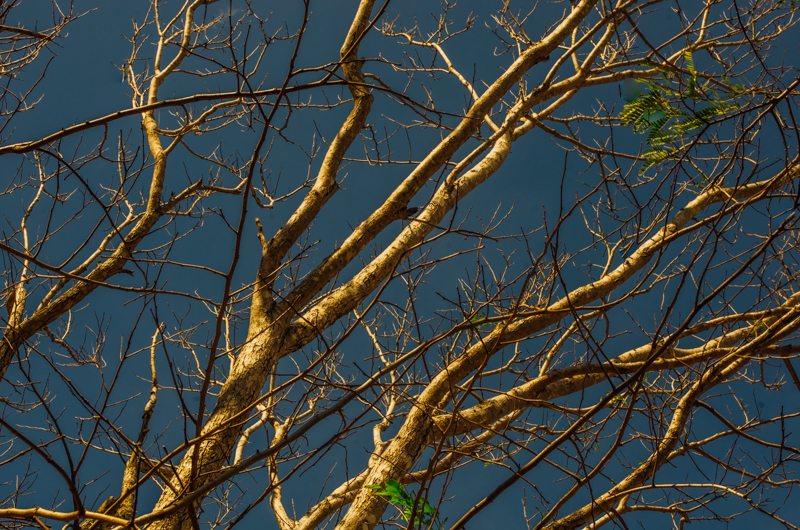 This led me to a project to find and seek people who never had seen themselves in a photograph. In this assignment I'm happy to have a helping hand from  Kodak photo printer Philippines to make it possible.
[showad block=2]
Coron Palawan in the Philippines is famous for its breath taking landscapes, tour spots and marine life. But even with tourism booming in the area, I was able to find some traditional Tagbanua communities that I was searching for.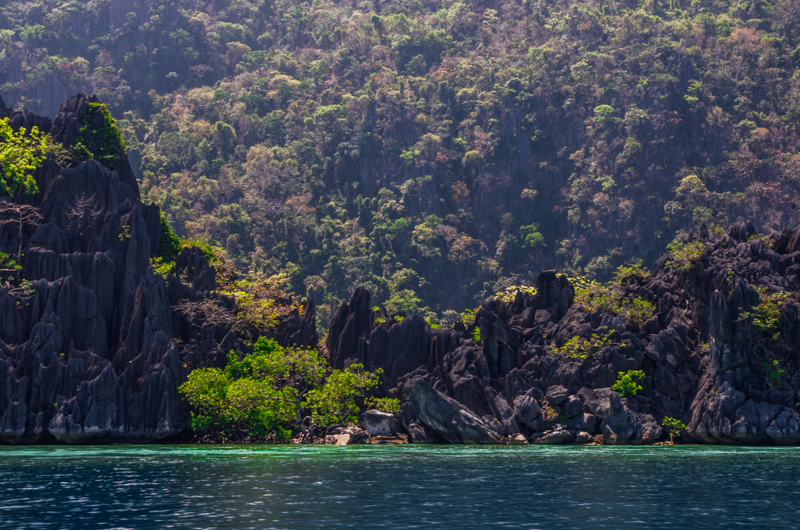 The Tagbanua people are descendants of some of the oldest people in the Philippines likely coming from Borneo and historically had strong relations with Brunei. Today there are various subgroups of the Tagbanua throughout the province of Palawan. In Coron, the Tagbanua are distinct from the Tagbanua on mainland Palawan, not only in their language spoken but also their general way of life. The Calamian Tagbanua (those living on Coron Island and on mainland Coron/Busuanga and surrounding islands) have adopted a sea oriented way of life, living off of the ocean and its resources. Coron Island and its surrounding waters was declared ancestral domain for the Tagbanua.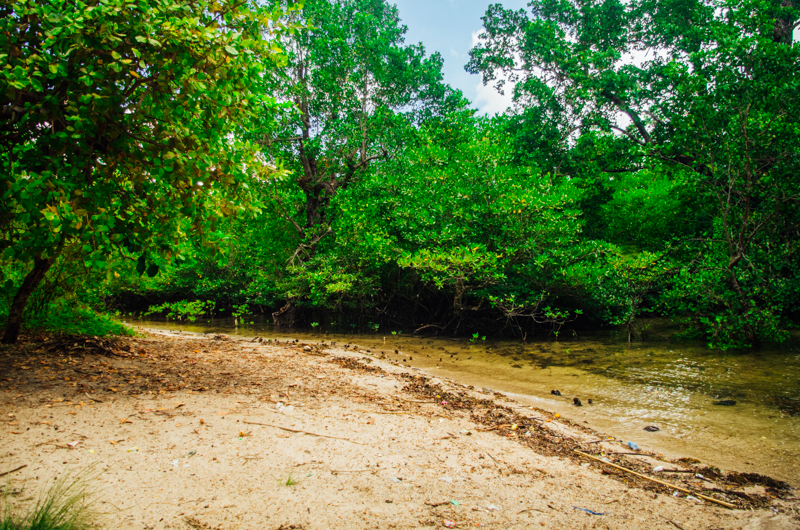 After a short visit to the Cabu beach I noticed there's a mangrove area at the very far right and got curious where it will lead me. Some might think I'm out of my mind going to place where there's no a sign or trails or even not sure if I'll get lost in the long run. Till I saw three kids playing I ended up spending a few hours with the three kids watching them playing in the mangroves and later invited into their home. I was surprised that there were two Tagbanua homes this close the most crowded and visited beach on the island.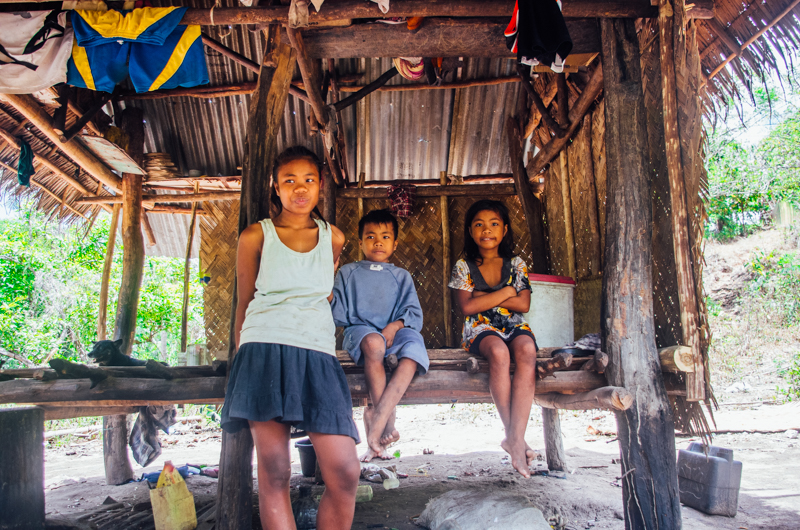 After a short chat I found out that the two of the kids haven't had pictures ever, Bea the eldest of the siblings had one but was destroyed by a storm over five years ago.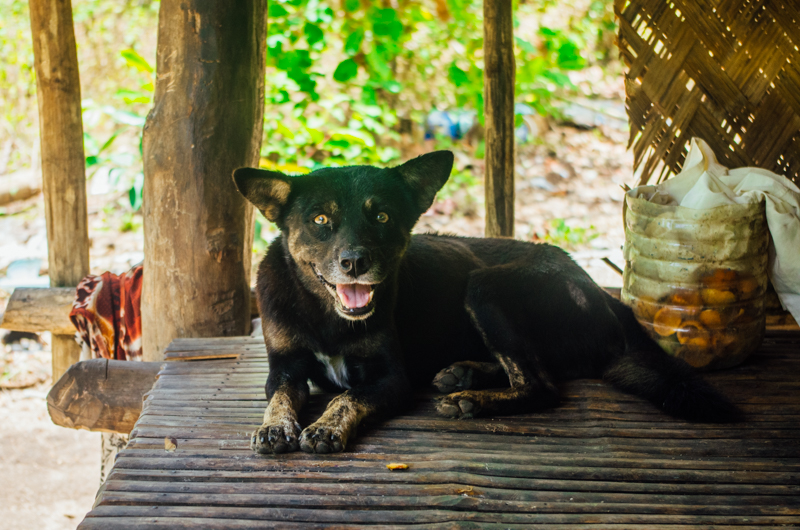 Beatrice, the mother of the three kids – Bea,Belia and Giy told me that most of the time they just eat what they grow around their area which is " lanka" Jackfruit and other root crops and tubers they can easily farm aside from the fish they catch.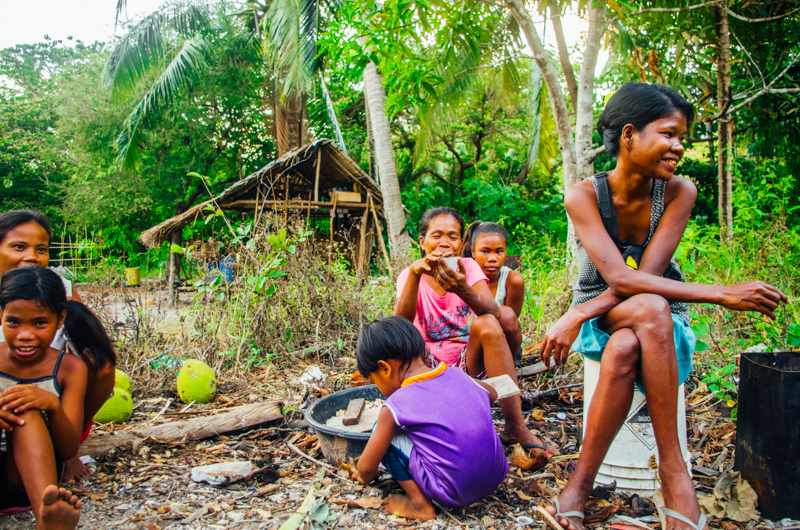 [showad block=2]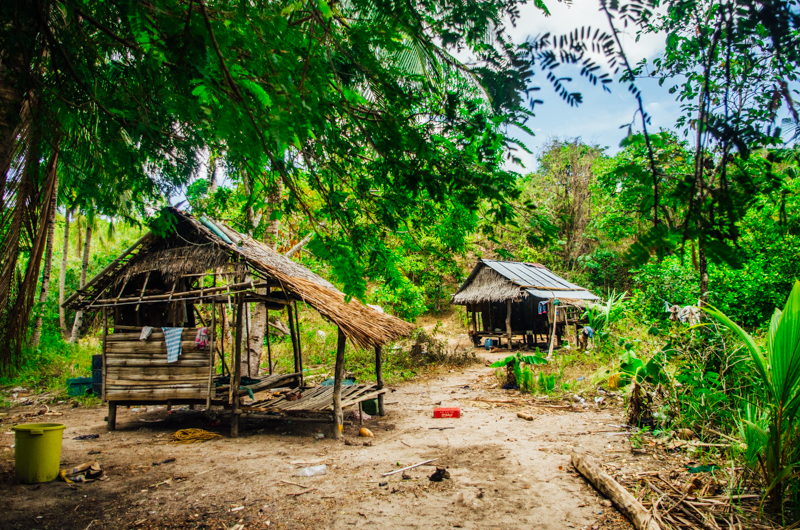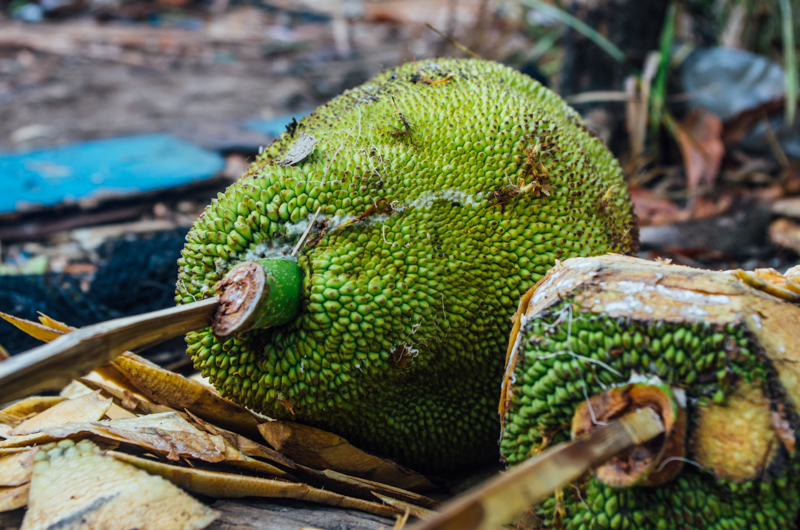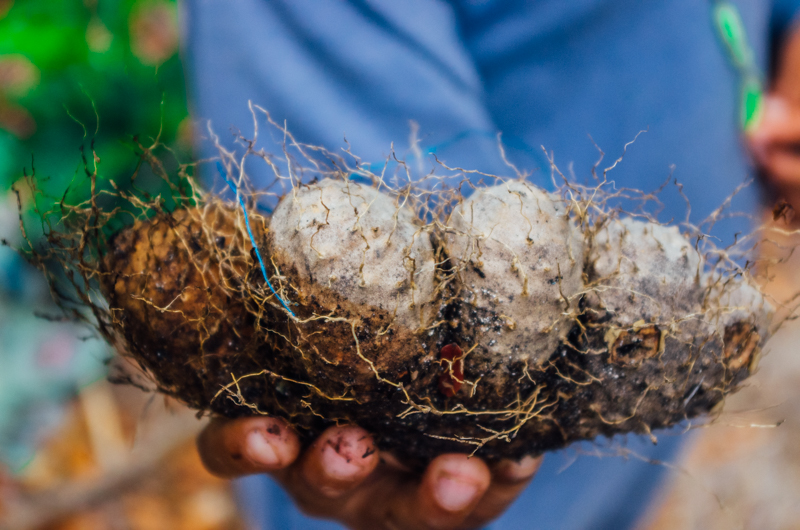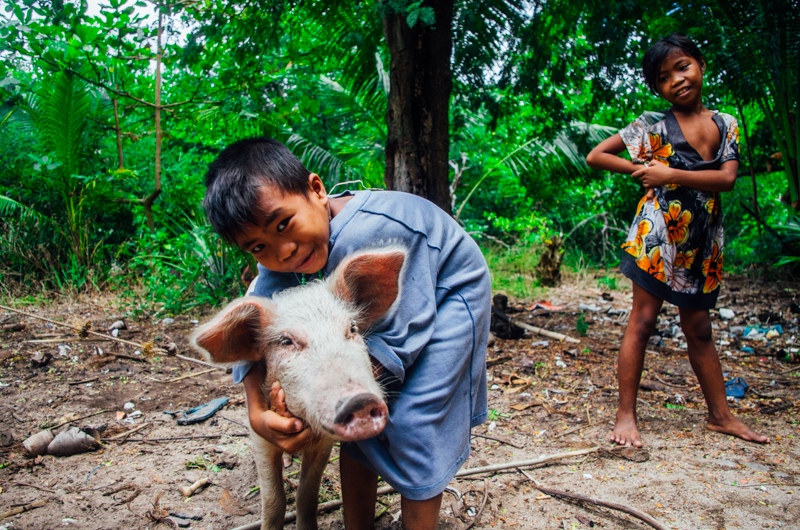 I stayed with for 2 days with them and followed them around as I wanted to see their way of living. It was not easy specially if you are used to the comfort of the city life.  No electricity, just a bottle of gas with cloth that serves as their light at night, bugs all over, But just a peaceful quite night with an orchestra of crickets. They cook using dried woods from their backyard. They offered me coffee and I can say it's one of the best coffee I had in island.  Even on taking a bath you have to make some effort to walk 1 kilometer to fetch water from the well.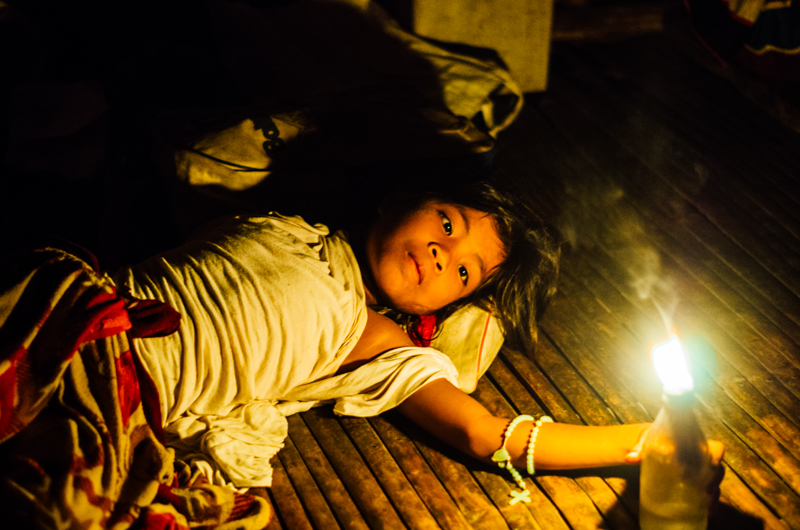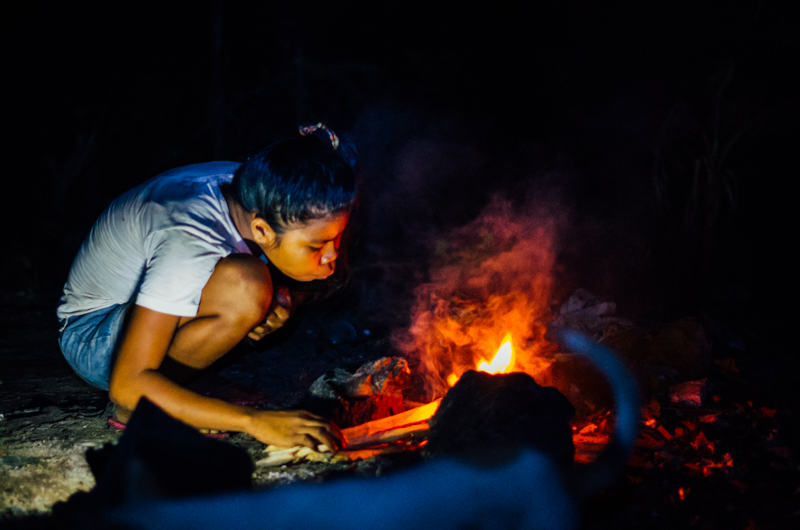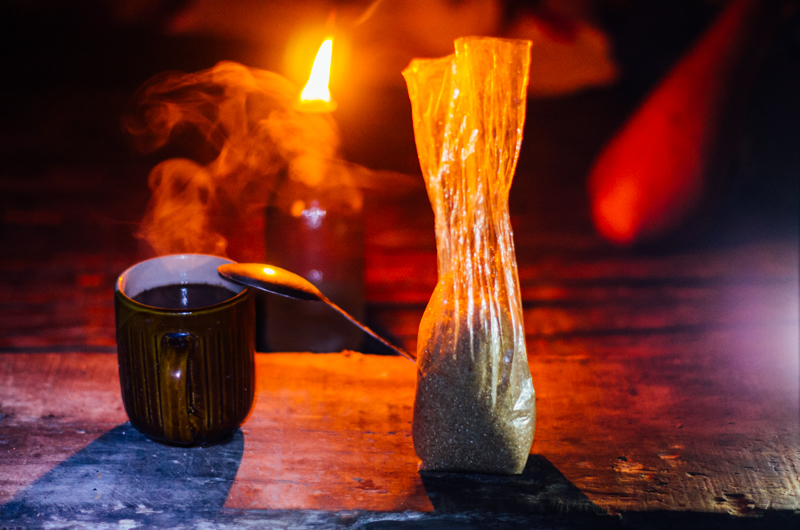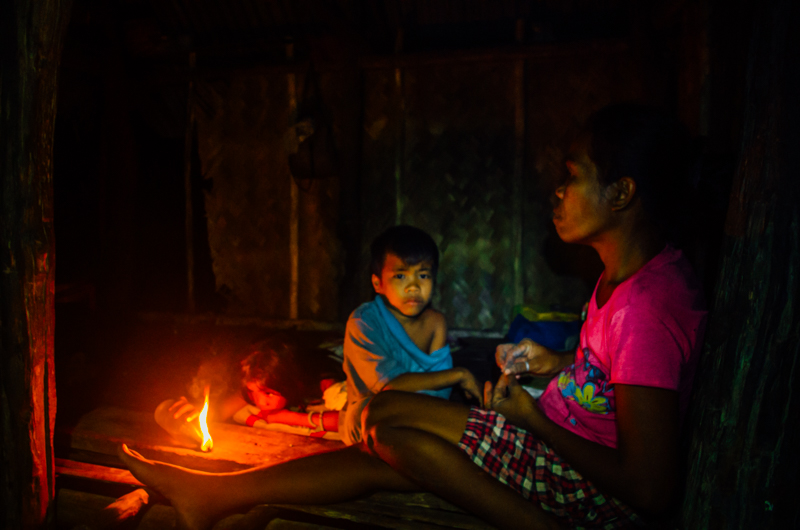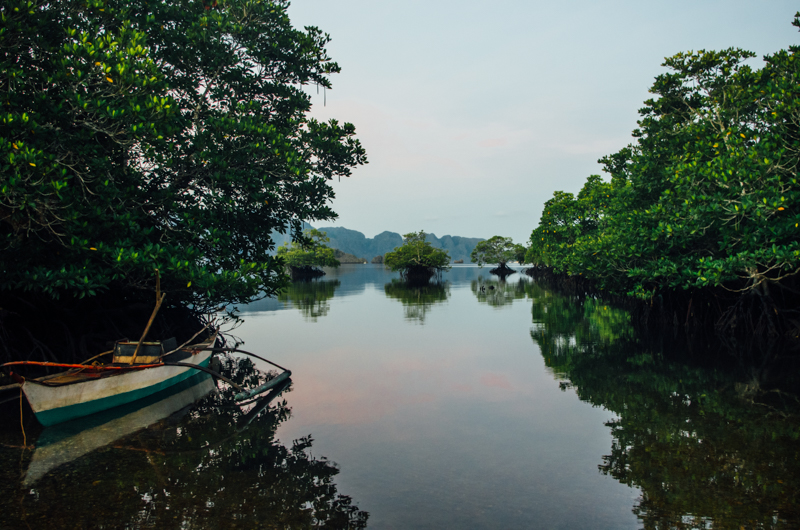 Their house is almost giving up, only two walls was attached which were made of woven split bamboo mats. I can say a lot of reason why so much poverty in their neighborhood but too keep things short, It's because of their own Tribunal government which is corrupting the tourism money.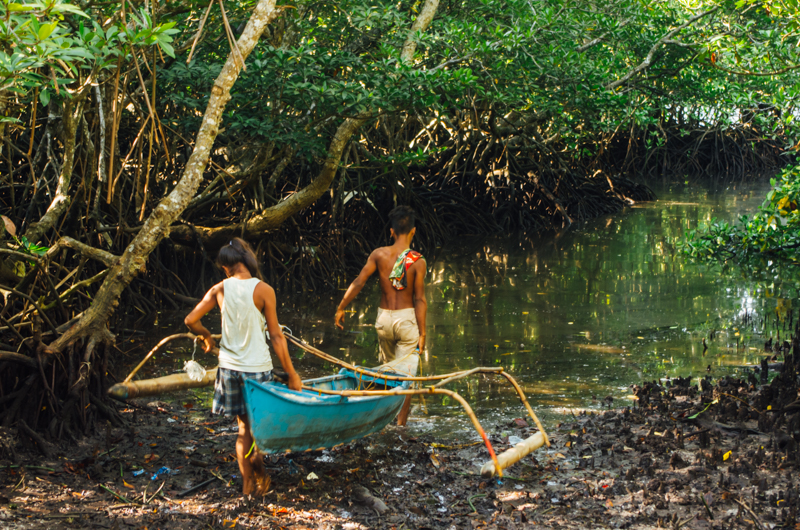 Documenting how they catch fish was one of the amazing things I've seen. They can last long under water because since they were young, they're trained to swim, they know a lot of sea species that live by and know whether one creature should be a meal or should let go. They first slam the water using a pump to disturb the fish, then they'll throw in their fishing net.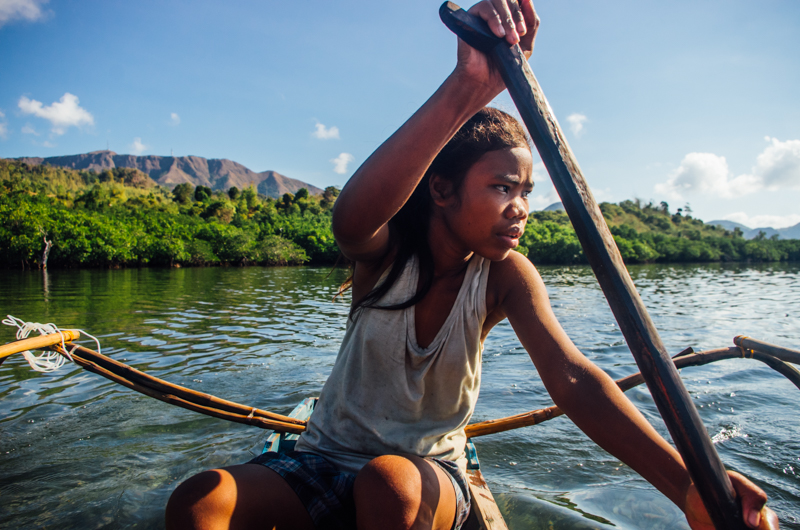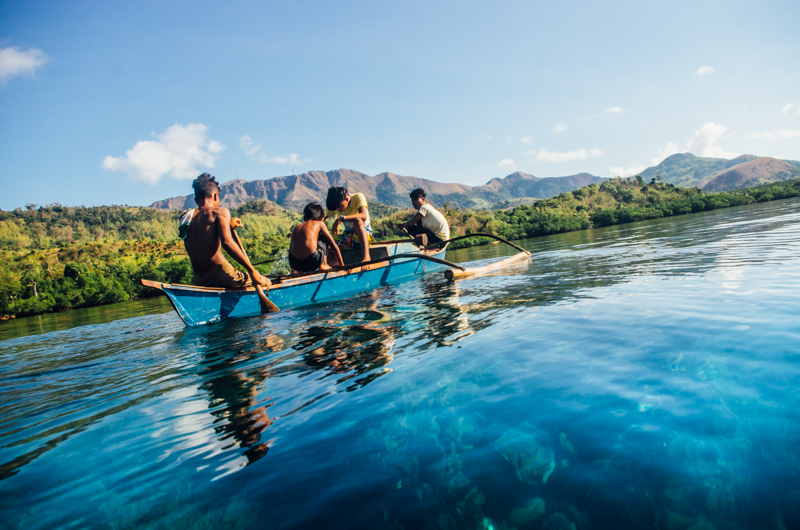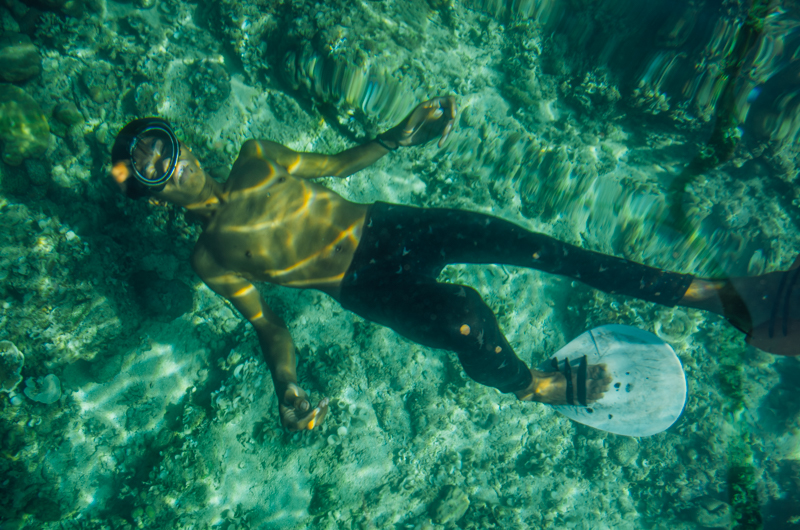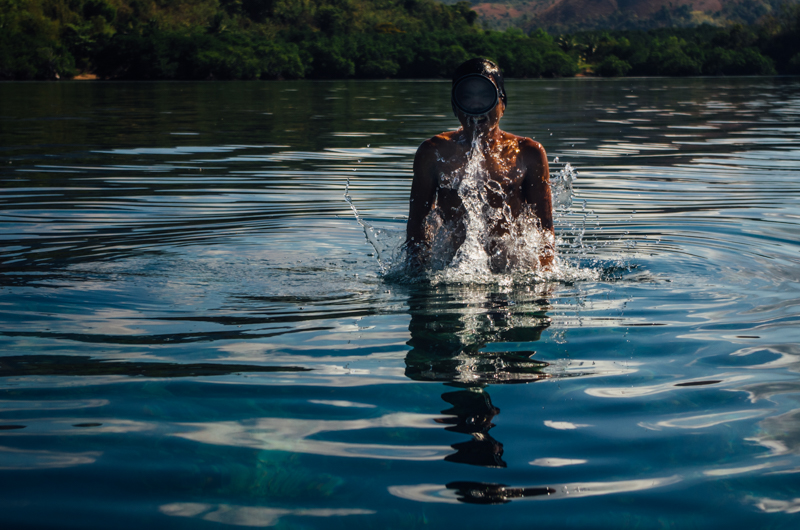 Before I left the resident, I took out Kodak mini printer and they were wondering what's happening. I started shooting pictures using my phone, they got used to me carrying a bigger camera around for the last days, so taking picture just using my phone didn't bother them. I can't explain how rewarding it was, seeing and documenting their reaction as their image was being produced is just what it takes to take my tire away.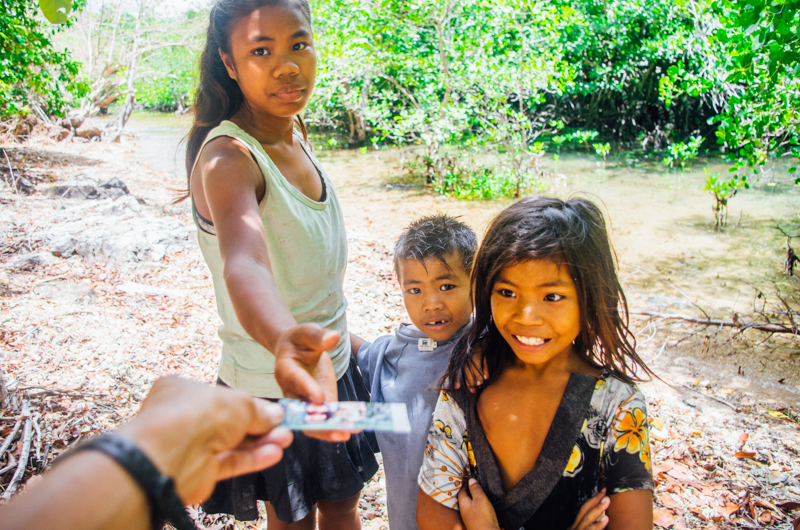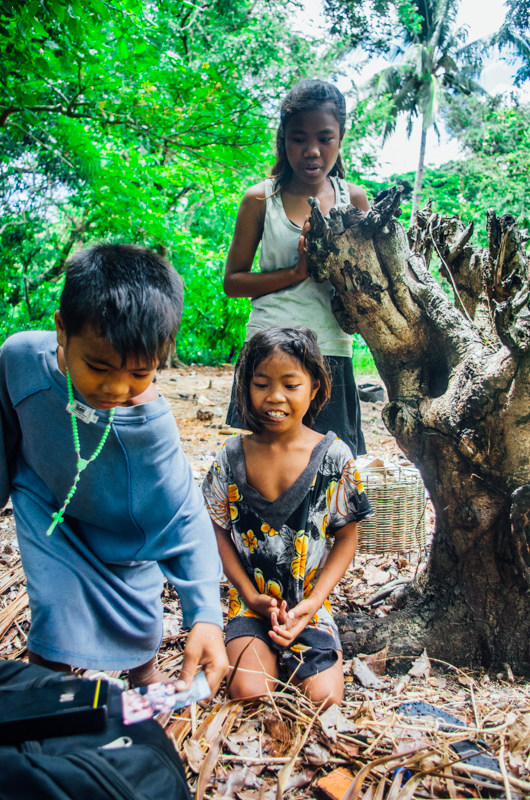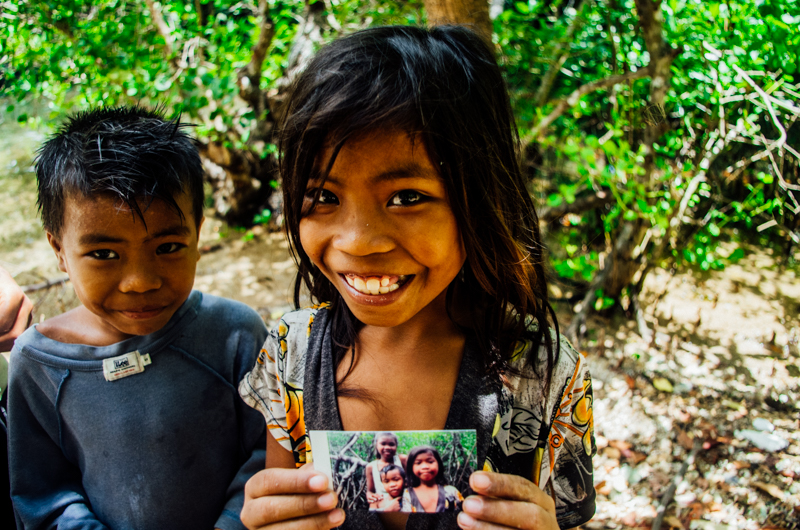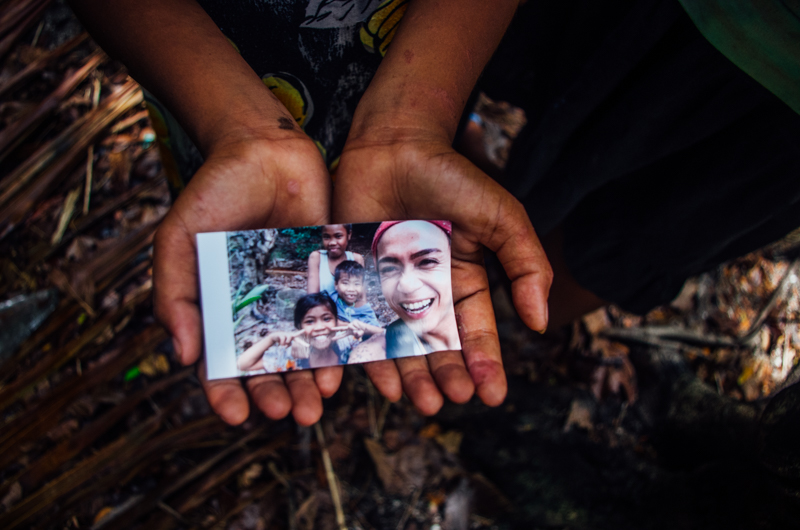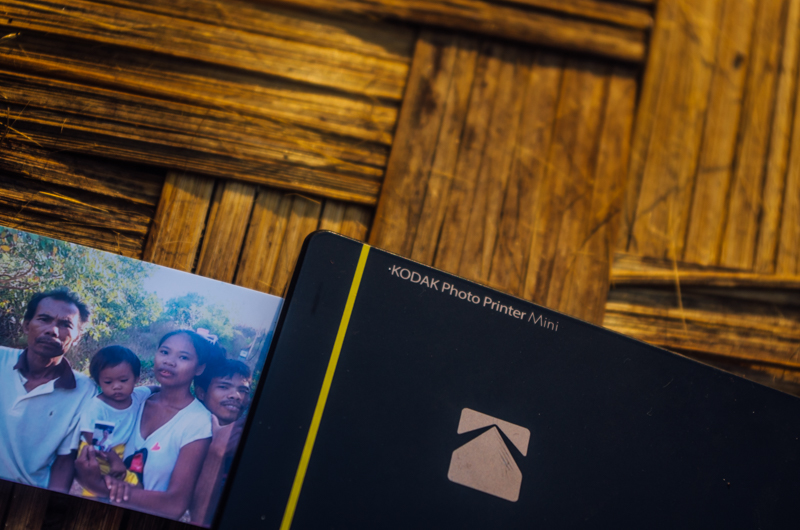 We don't need to be rich,  giving a simple gesture of kindness can make a difference. Seeing the amusement on their faces whilst looking at themselves on printed paper was a confirmation that… I did my mission, Leave a mark to them and give joy.
If you're the kind of photographer who'd love to shoot something like this. Why not join my boss Mike Browne in Vietnam in October… https://www.photographycourses.biz/vietnam