Coron Palawan: This piece of paradise is known to its white sand beaches, mangroves and breathtaking lakes. I've been to Coron Palawan many times for so many reasons, but not to tour the place or be a tourist, but to immerse myself to this local sea nomad tribe called Tagbanua.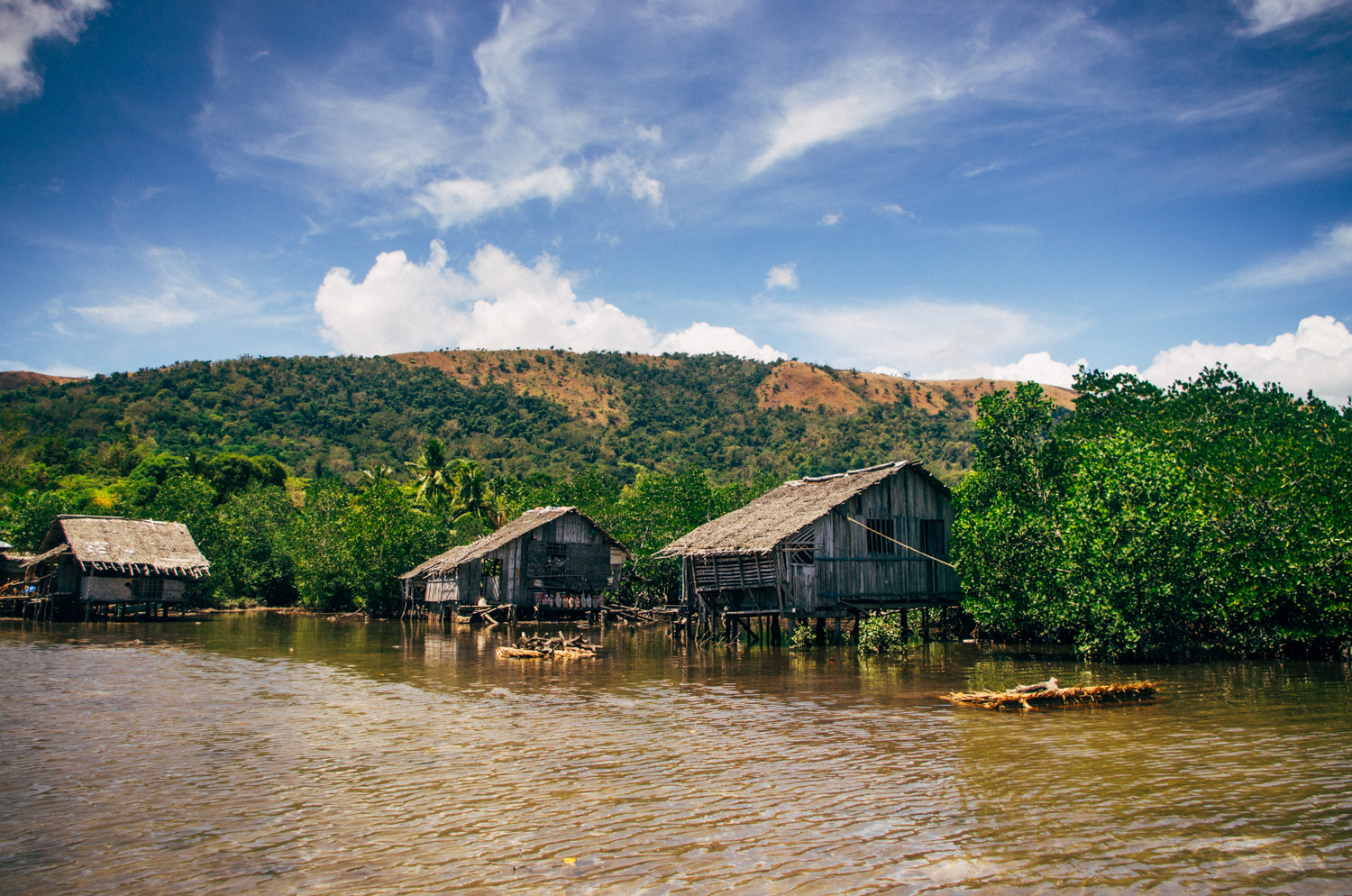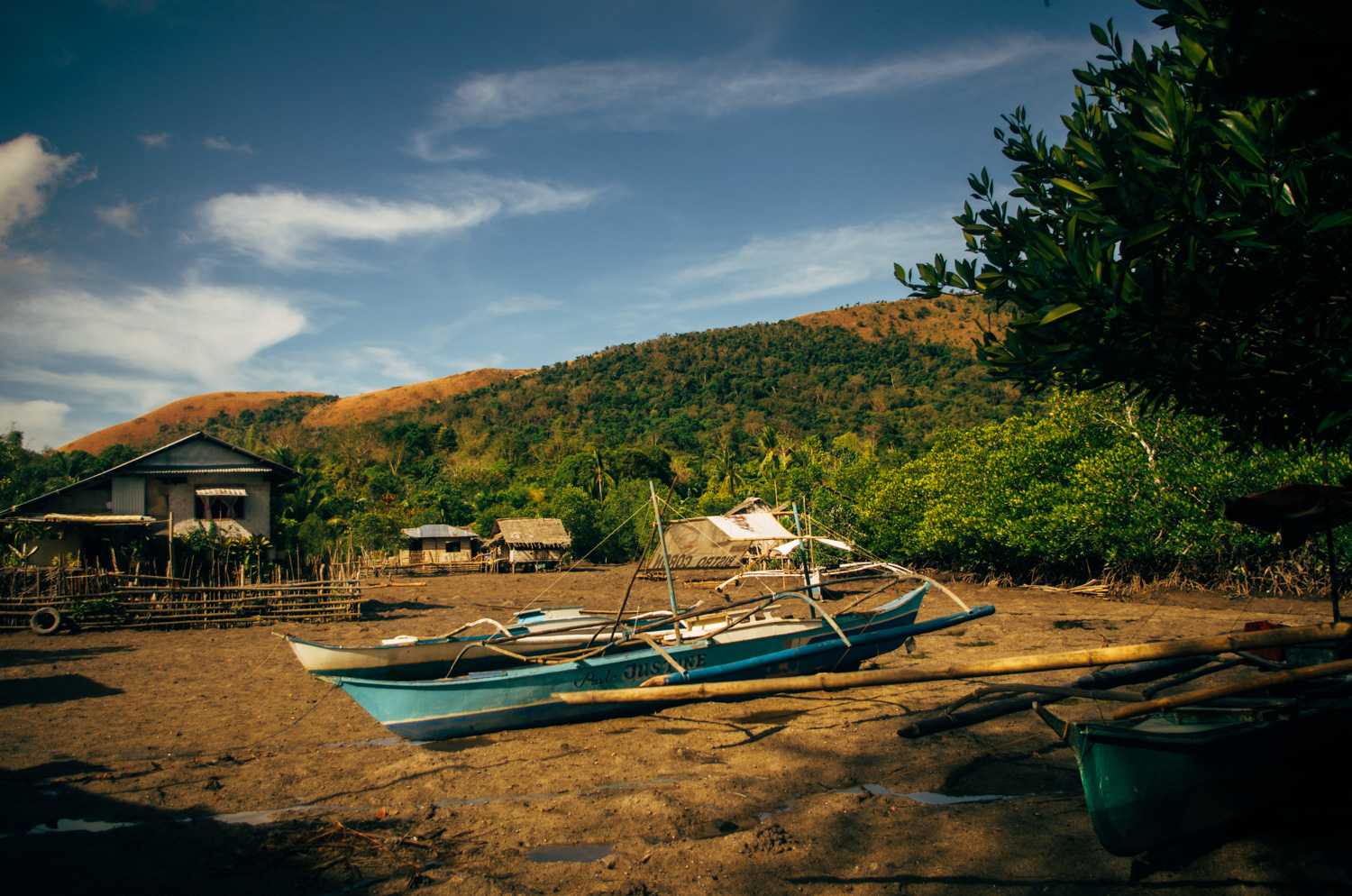 If you missed my article about them last year, feel free to check it here.  Marcilla is in the Southeast part of the island where no tourist can be seen. This is a fishing village where most Tagbanua lives as they get their resources and living from the mountains and its surrounding water.
Coron Island and its surrounding waters was declared ancestral domain for the Tagbanuas and they now restrict where people can visit on the island. I'm lucky enough to have found this place which is not restricted so I can stay with the people and observe.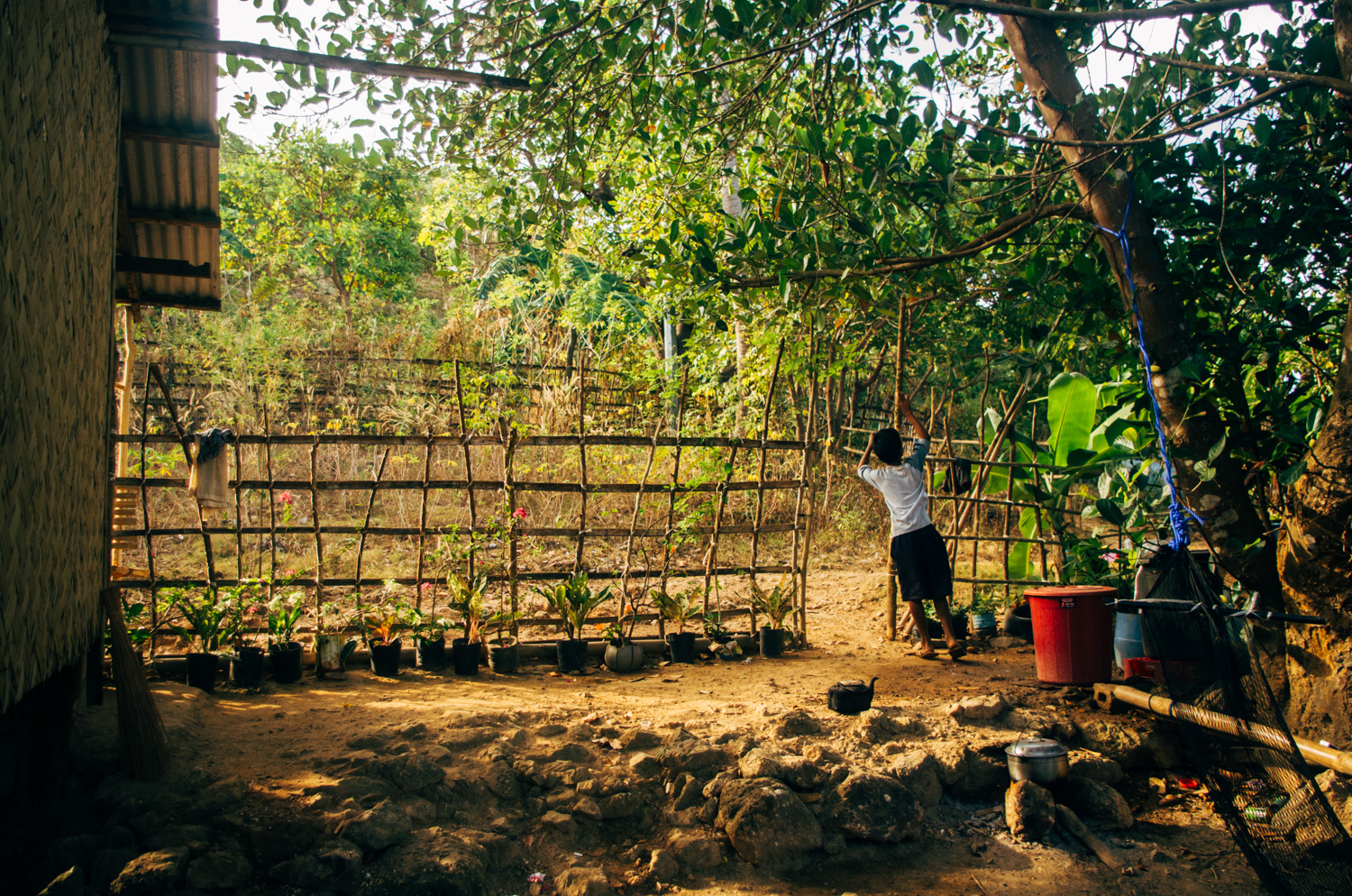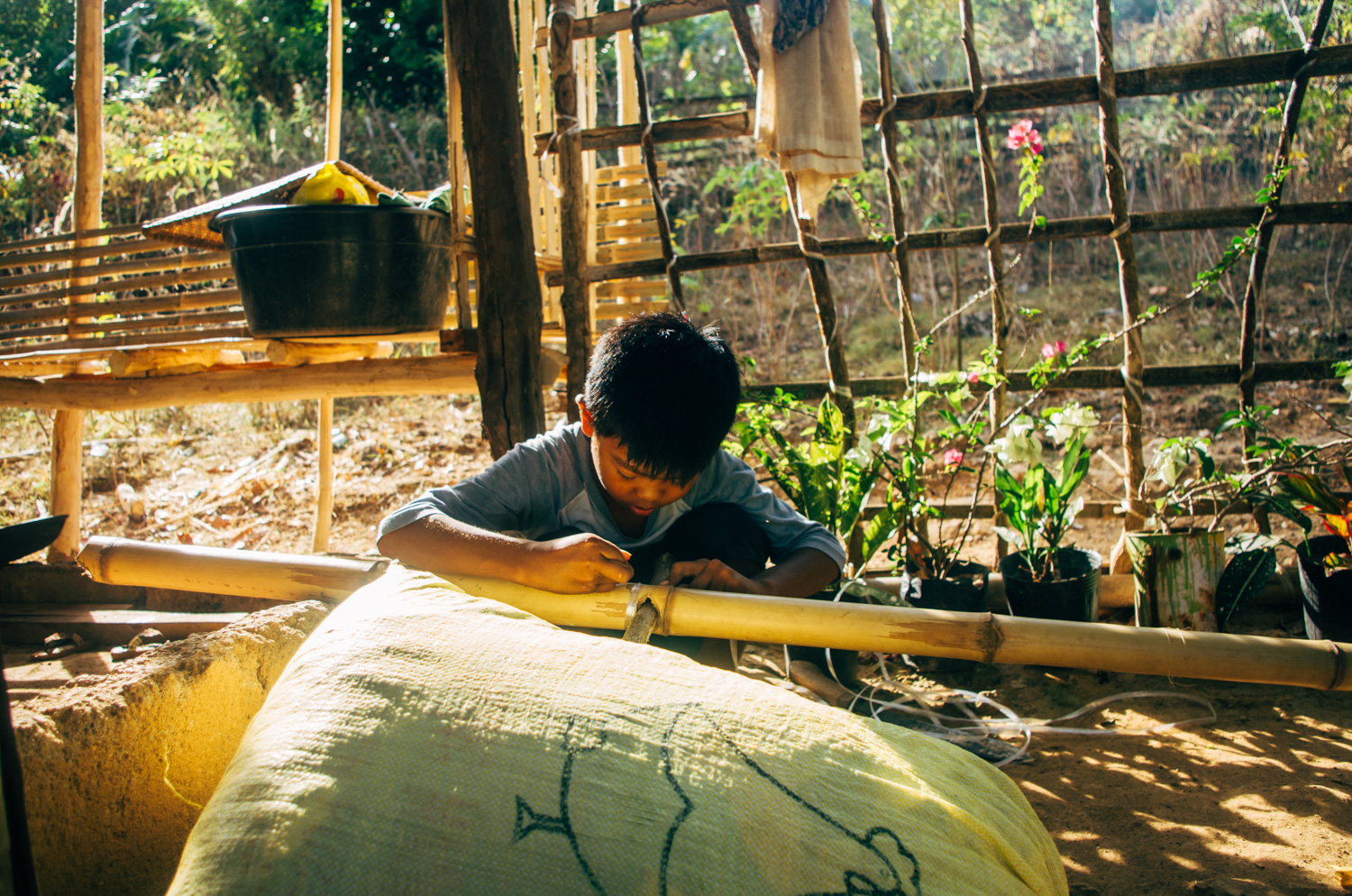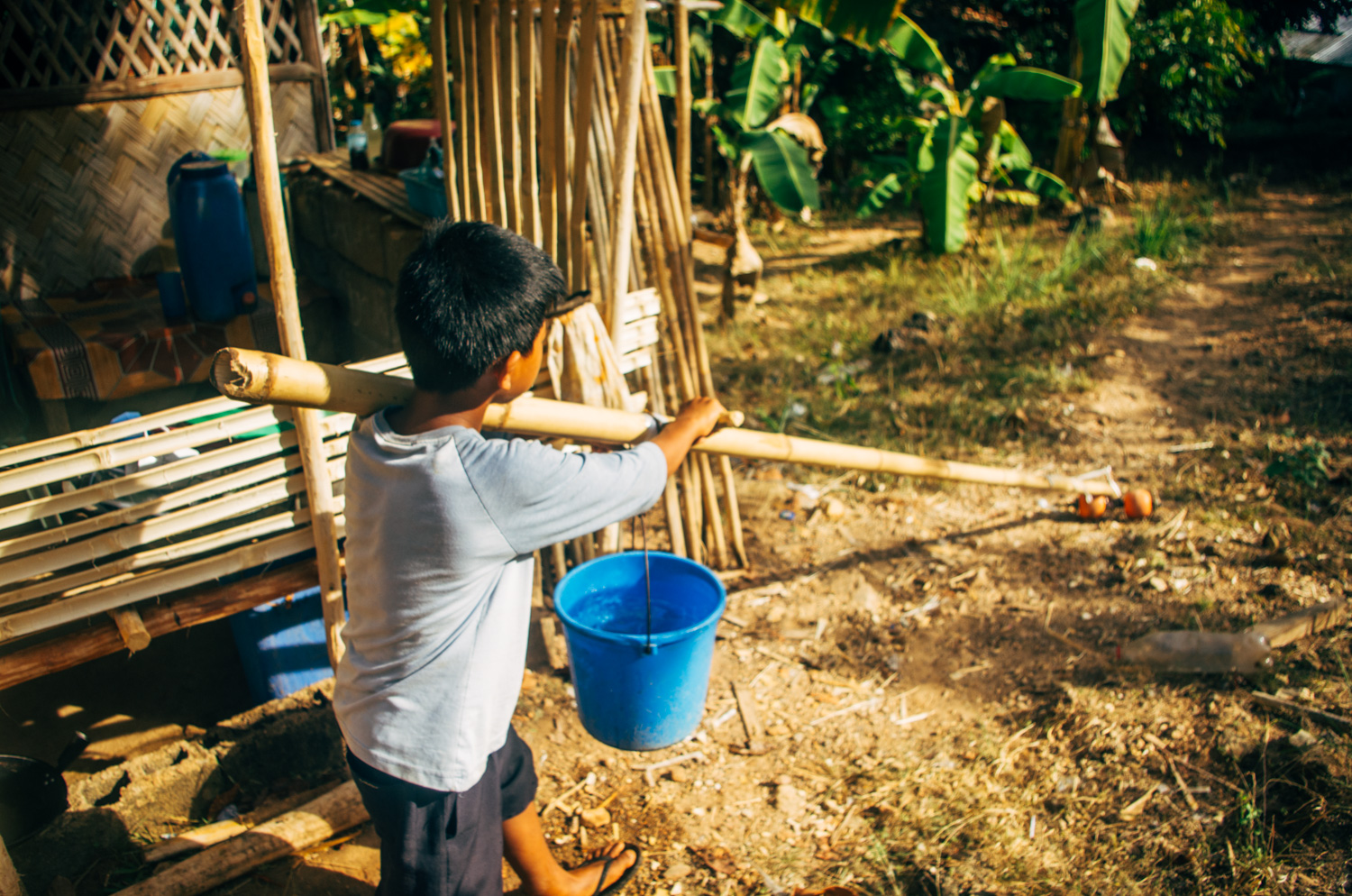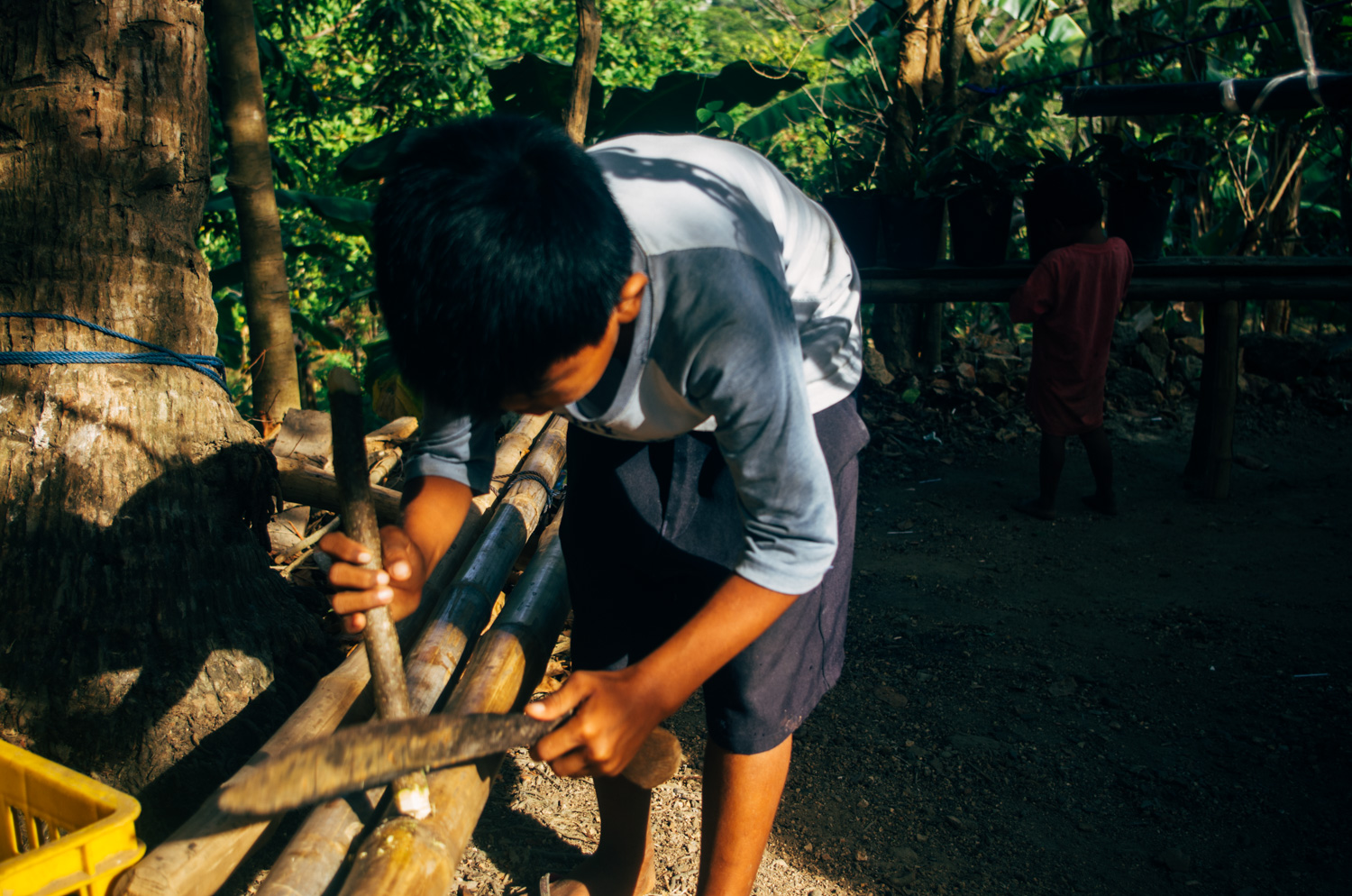 The village is so beautiful; one will experience a simple life and can be brought back in the old times.   This is the second time I'm visiting this village. I stayed with the family of Kipay, mother of five children, also a pure-blooded Tagbanua.  Kipay and I talked about the current situation in their community.  One major problem they are encountering is the lack of fishes in the sea. She told me a story about these illegal fishermen who occasionally go fishing in their area using cyanide fishing.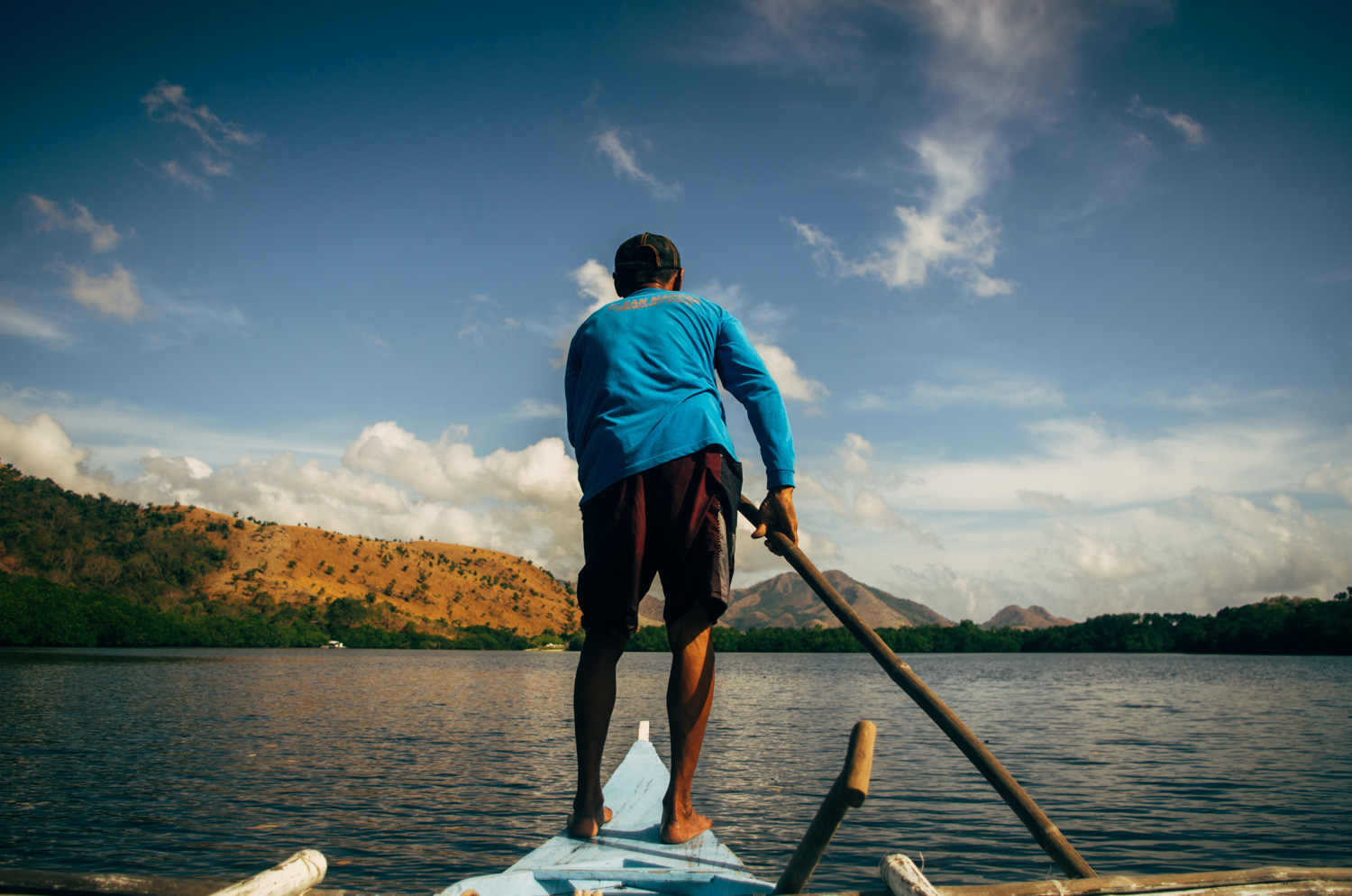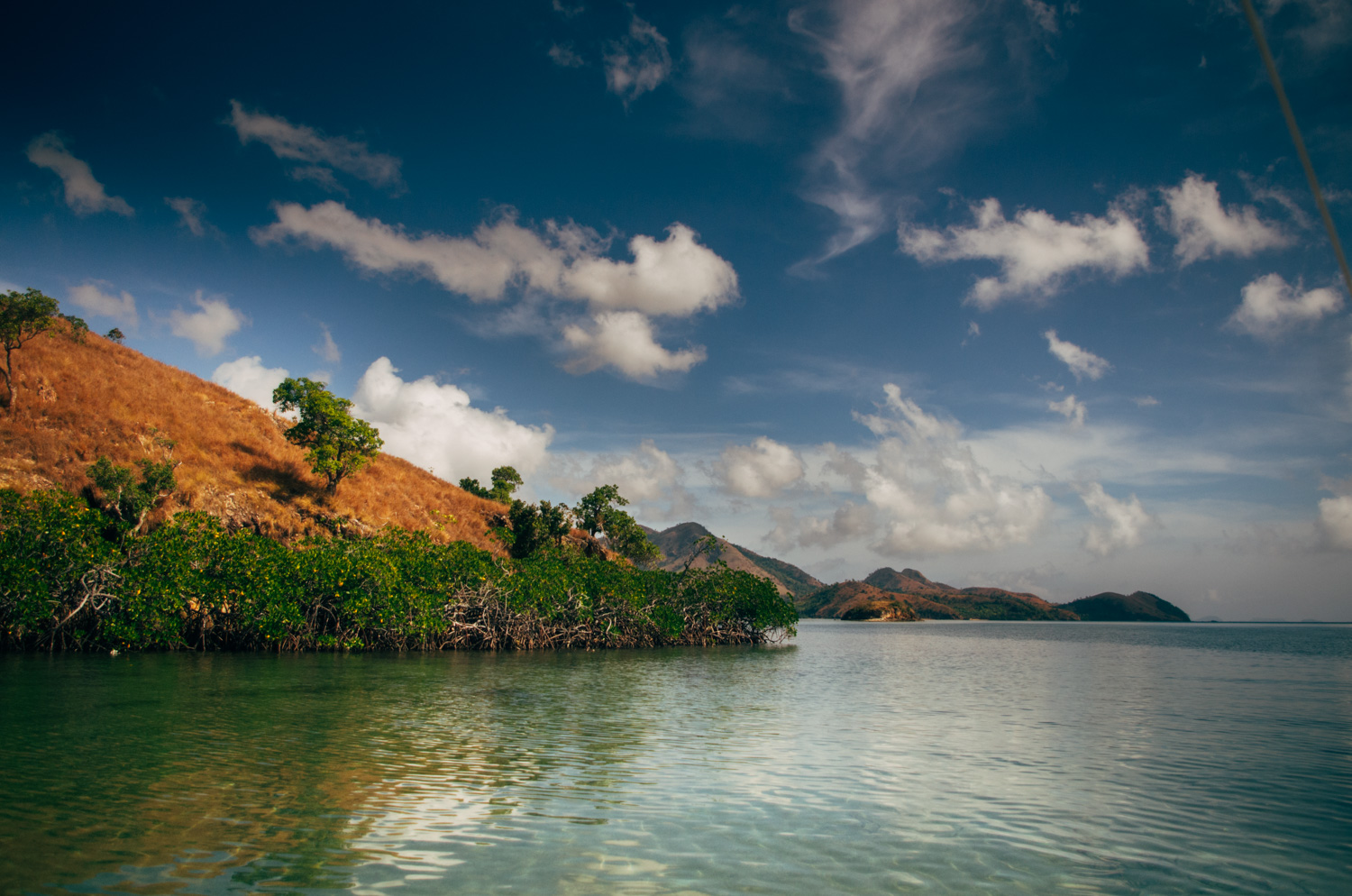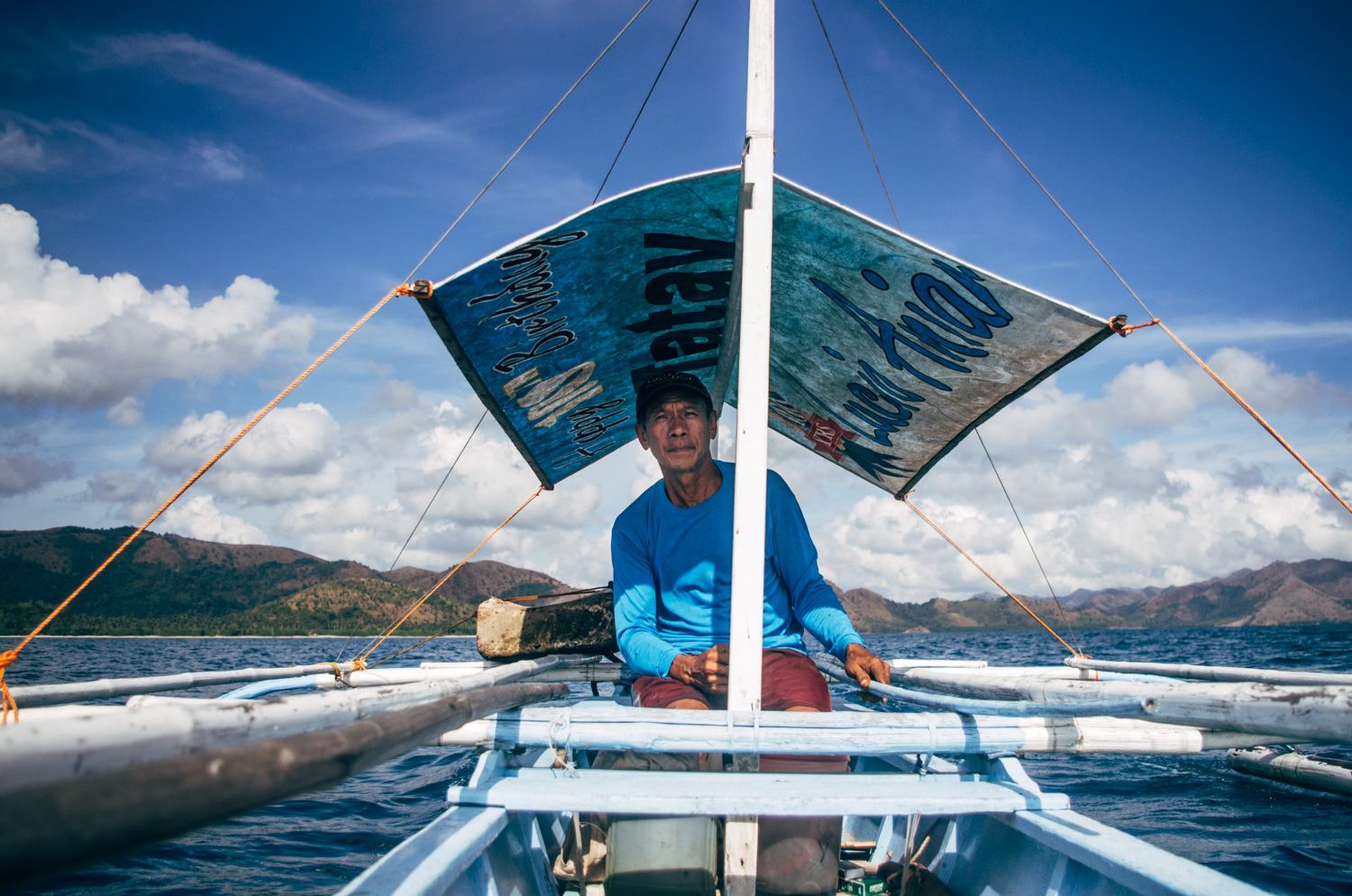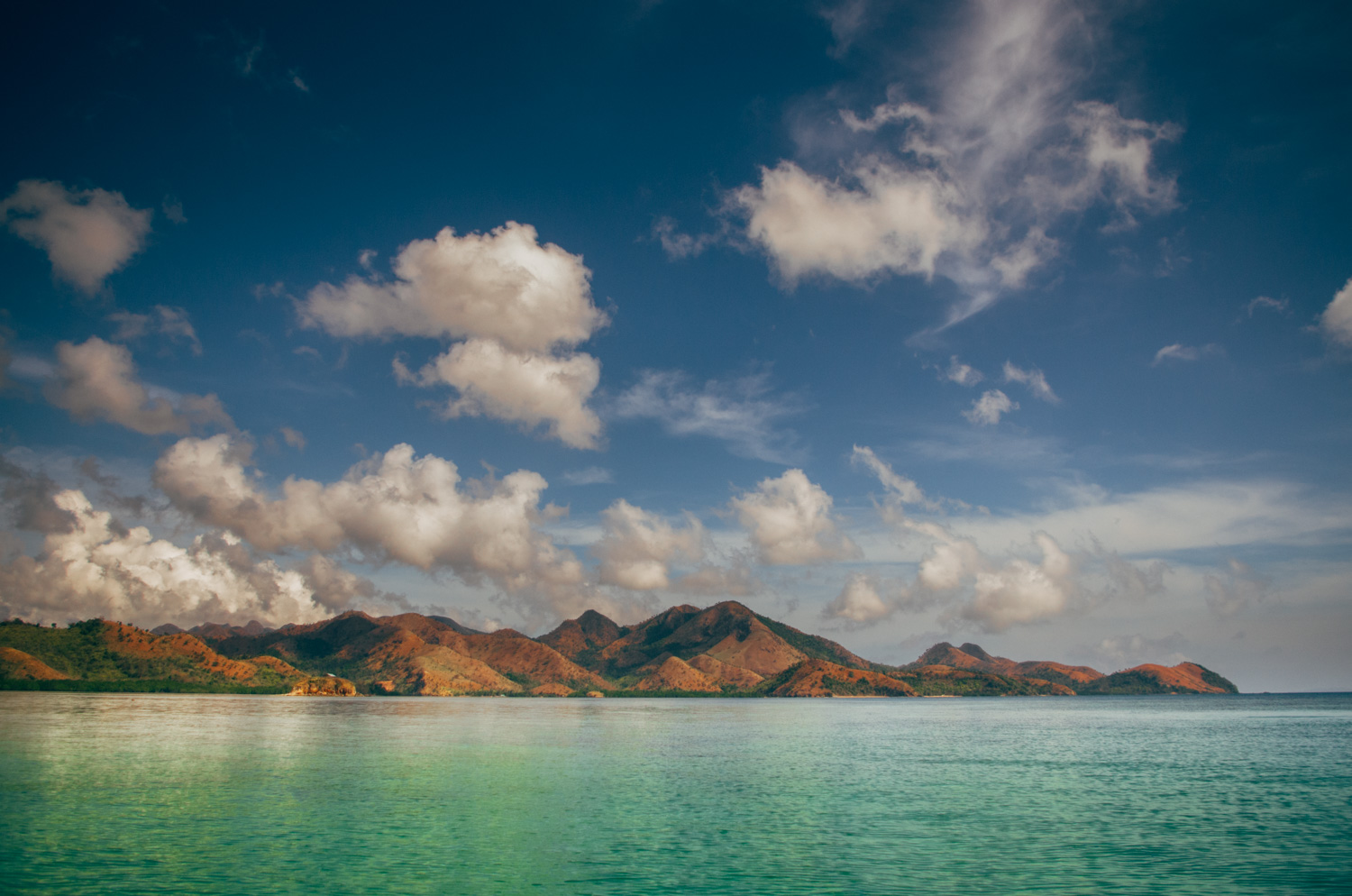 This destroys the corals and the very reason fishes migrate to other areas.  I met Tito Boy, a fisherman from the neighborhood who told me that he didn't go out as often as before to fish, as he knows the chances are slim.
I encouraged him to try that day and if I can document him as he try to fish.  He warmly accommodated my request; we put some petrol to his small motorboat that sits at the back of his yard where they dock their boats.
Whilst in the sea, Tito Boy pointed to some other fishermen few meters away from us. I was curious to know how they do what they do so I asked Tito boy to bring us closer to them.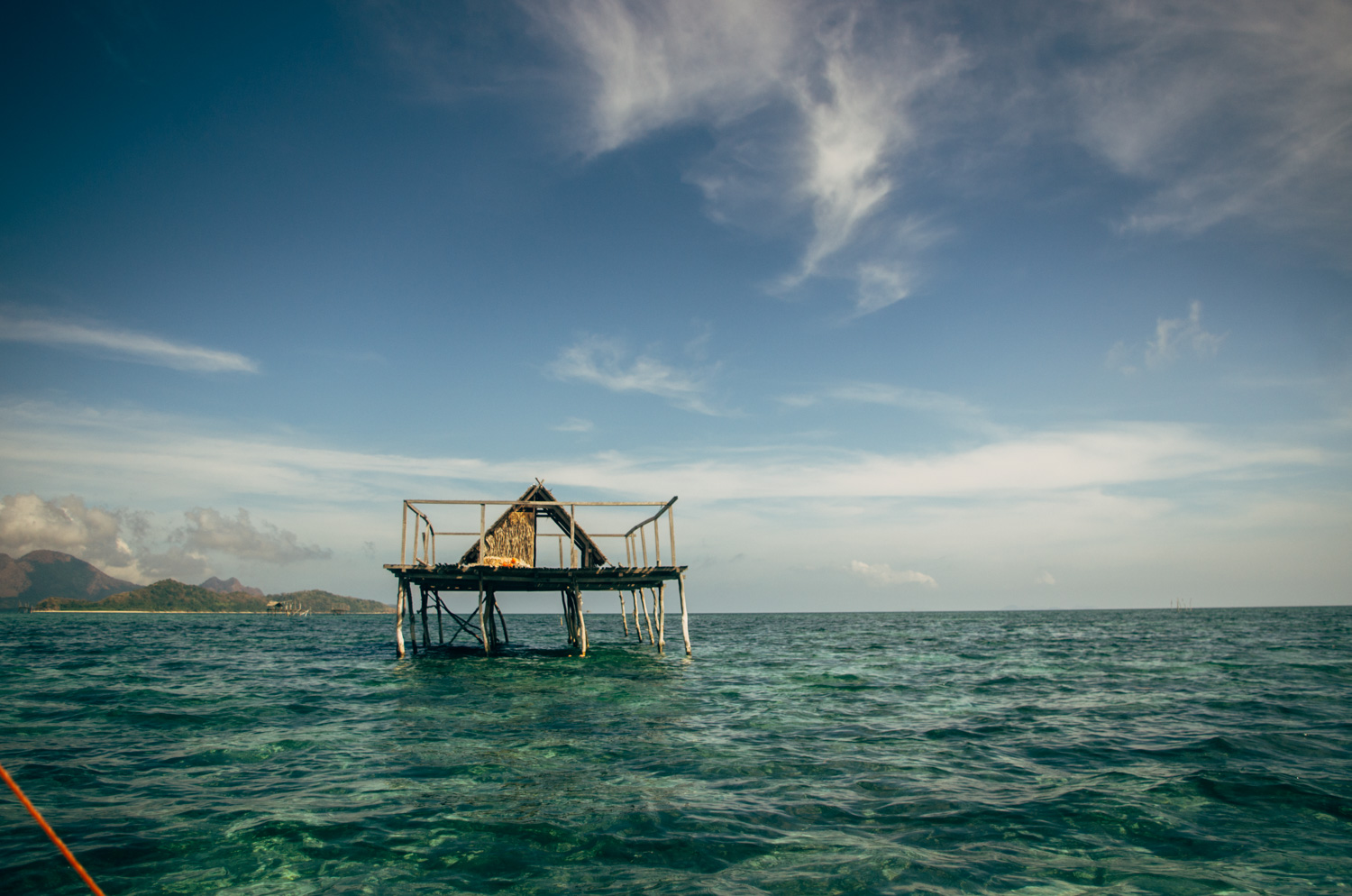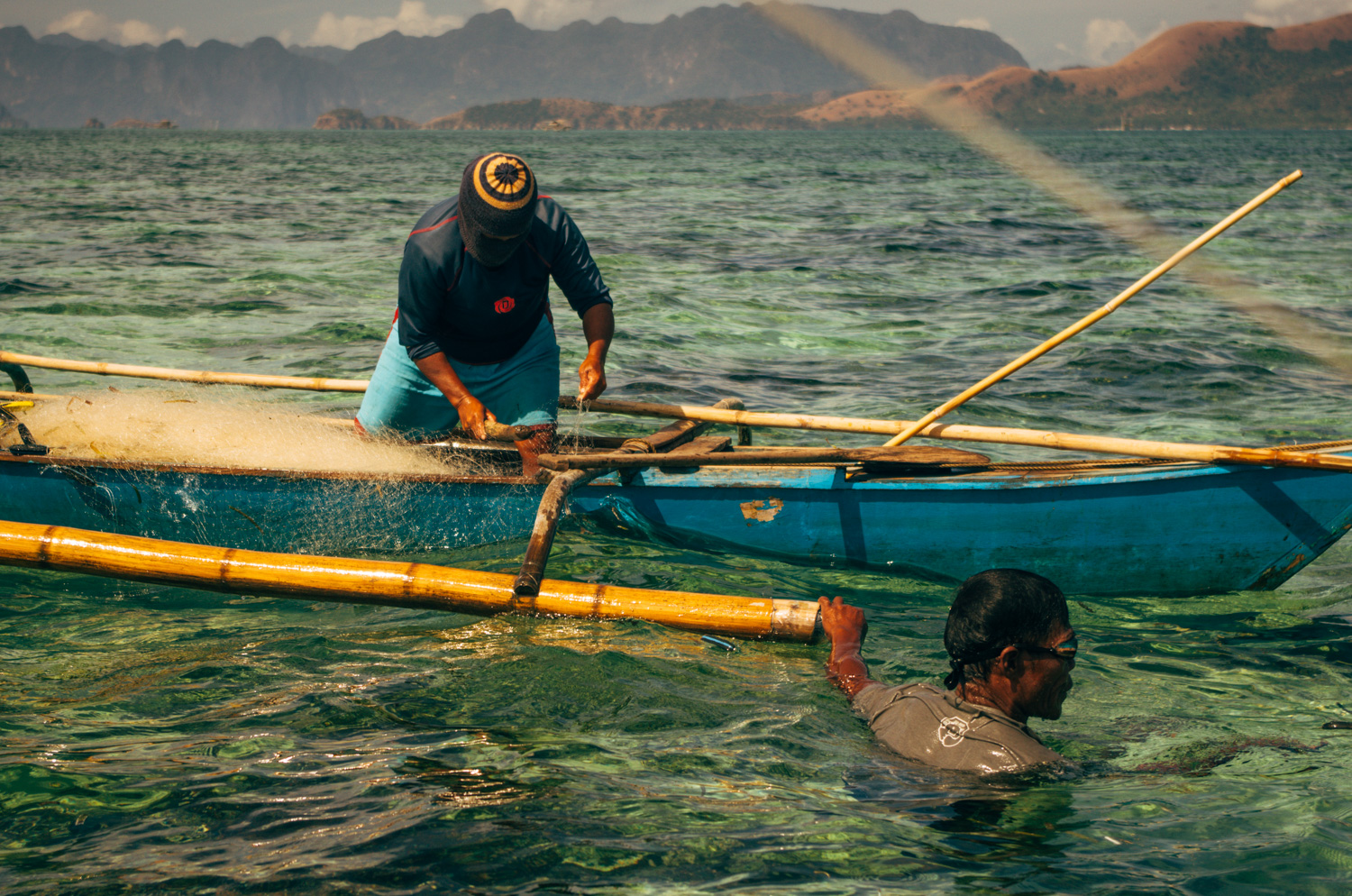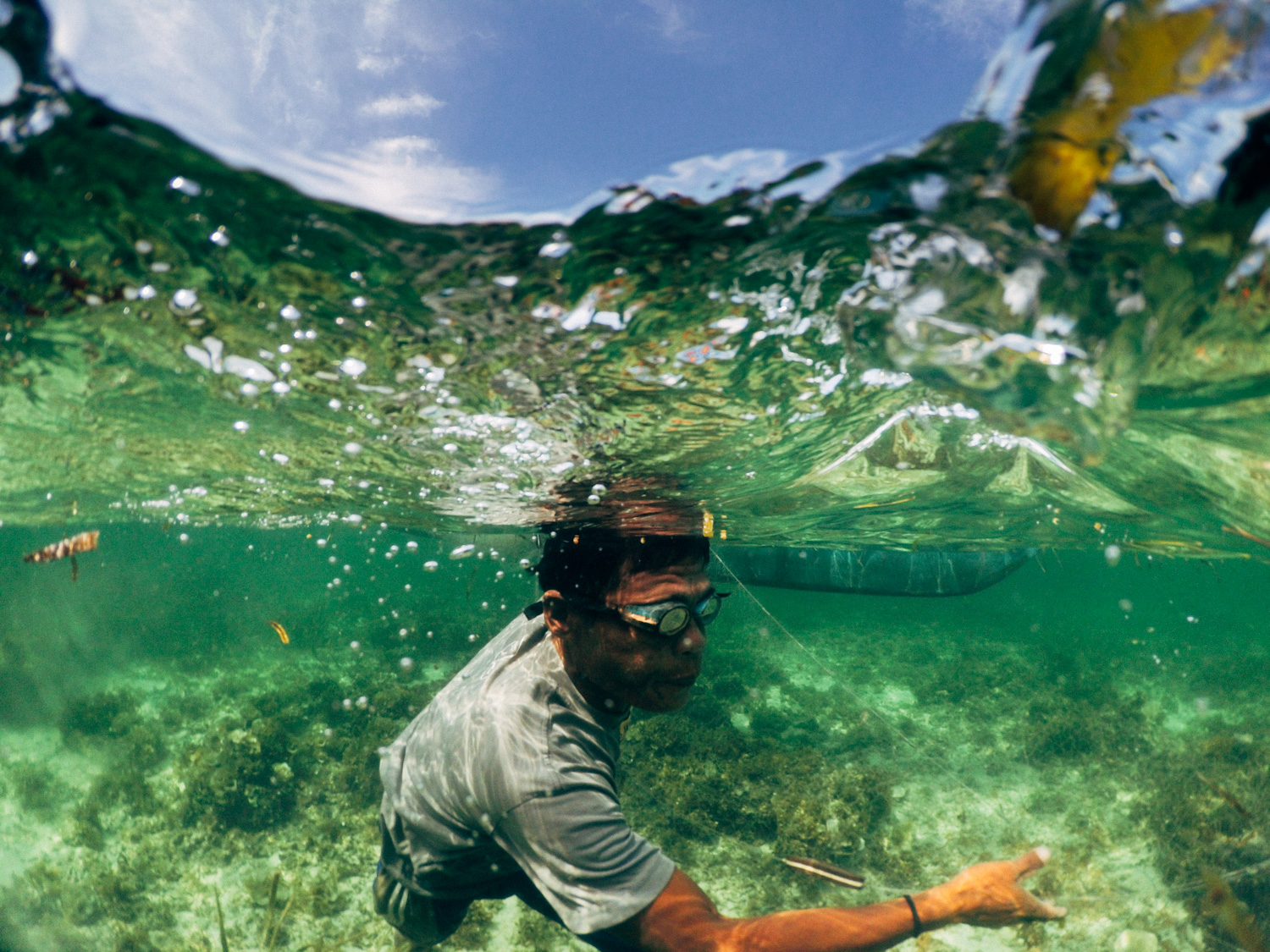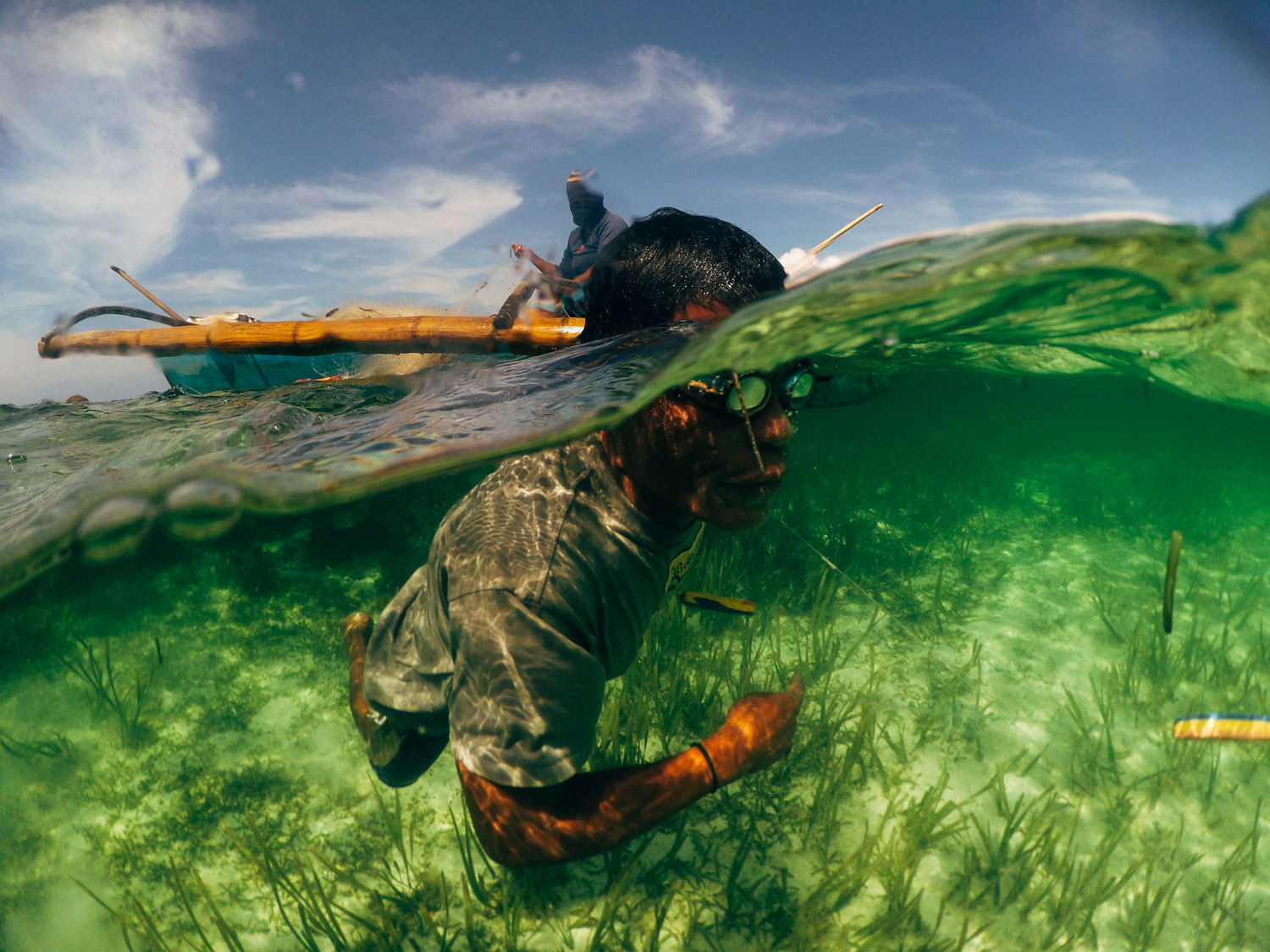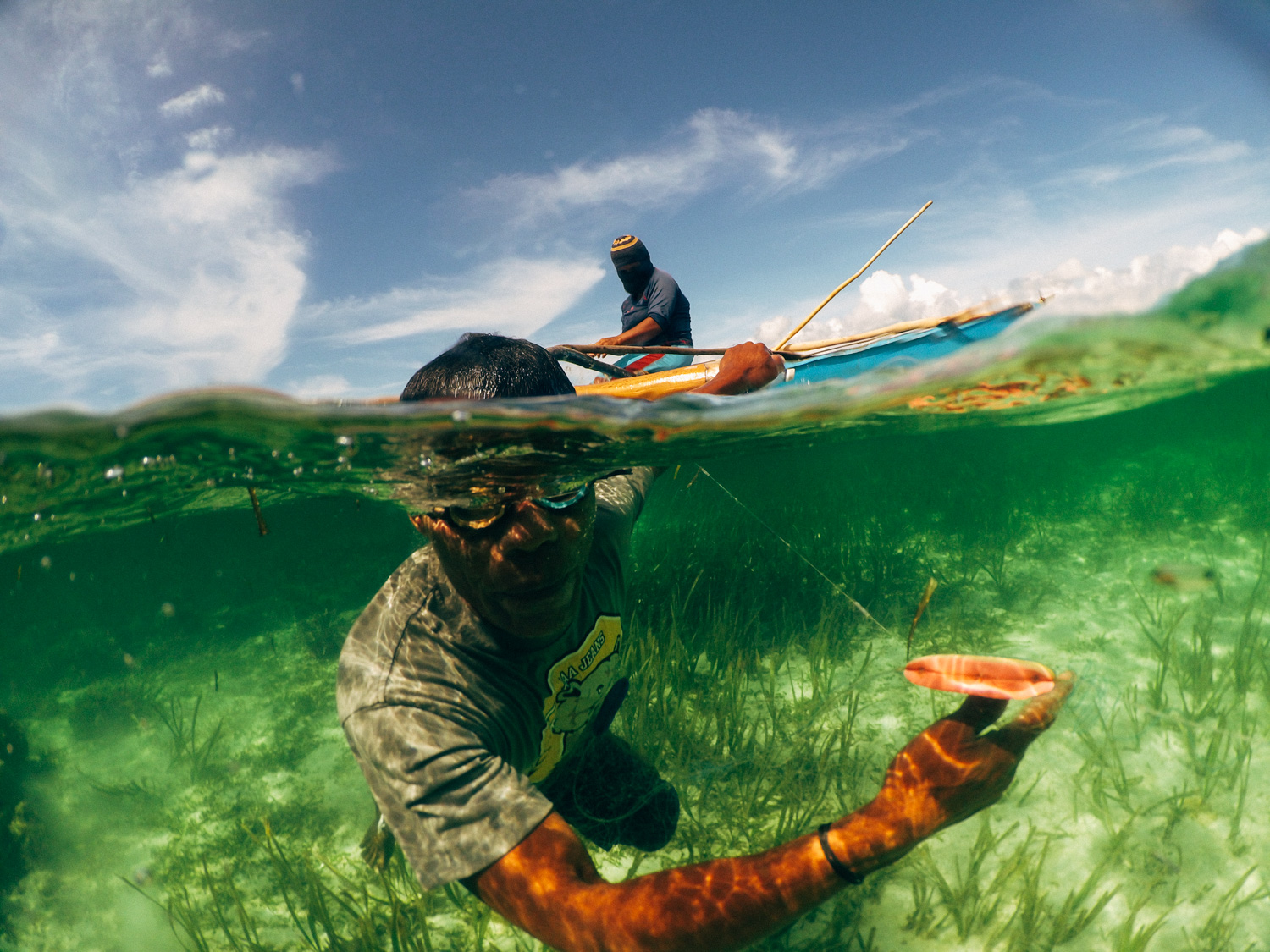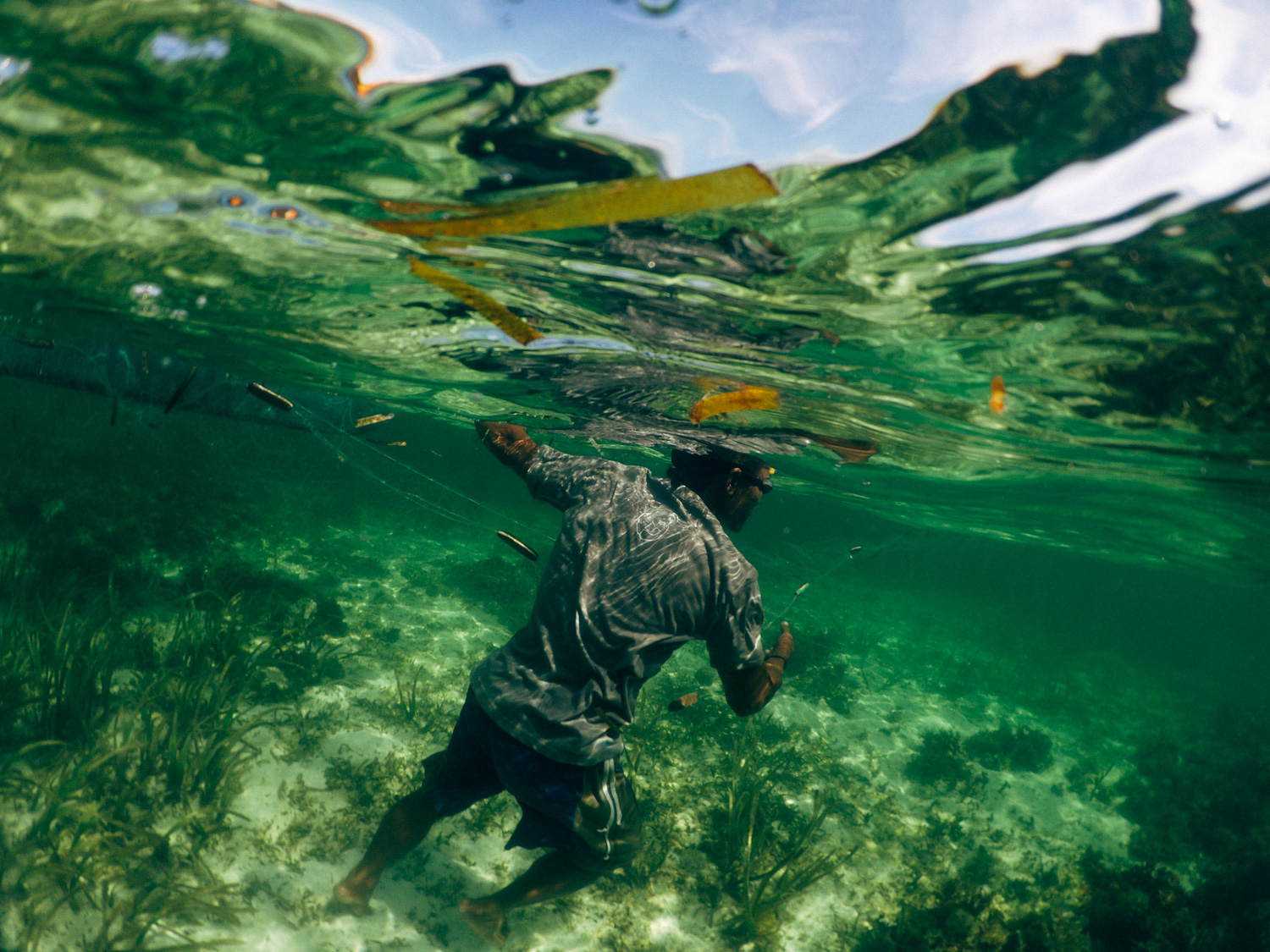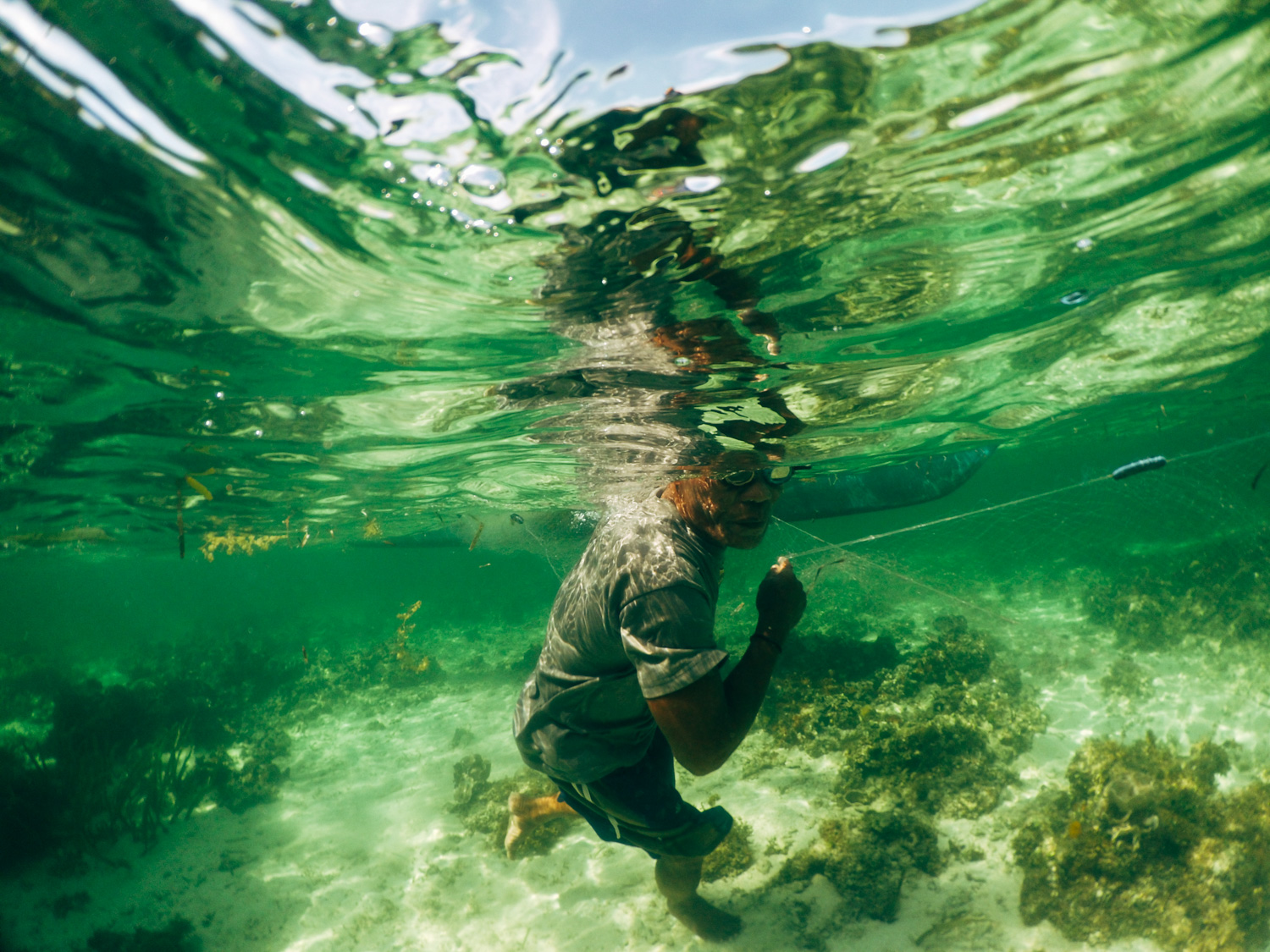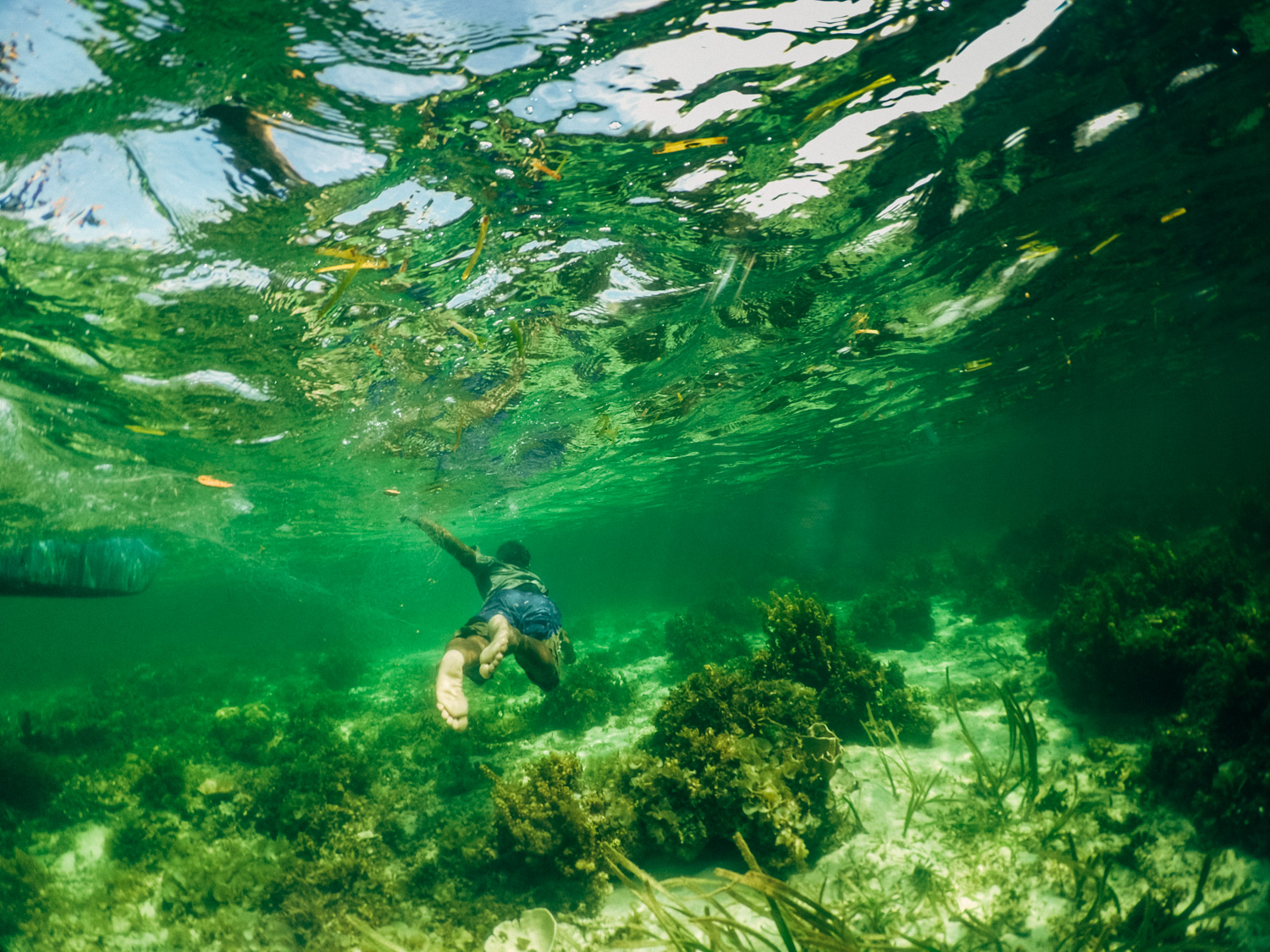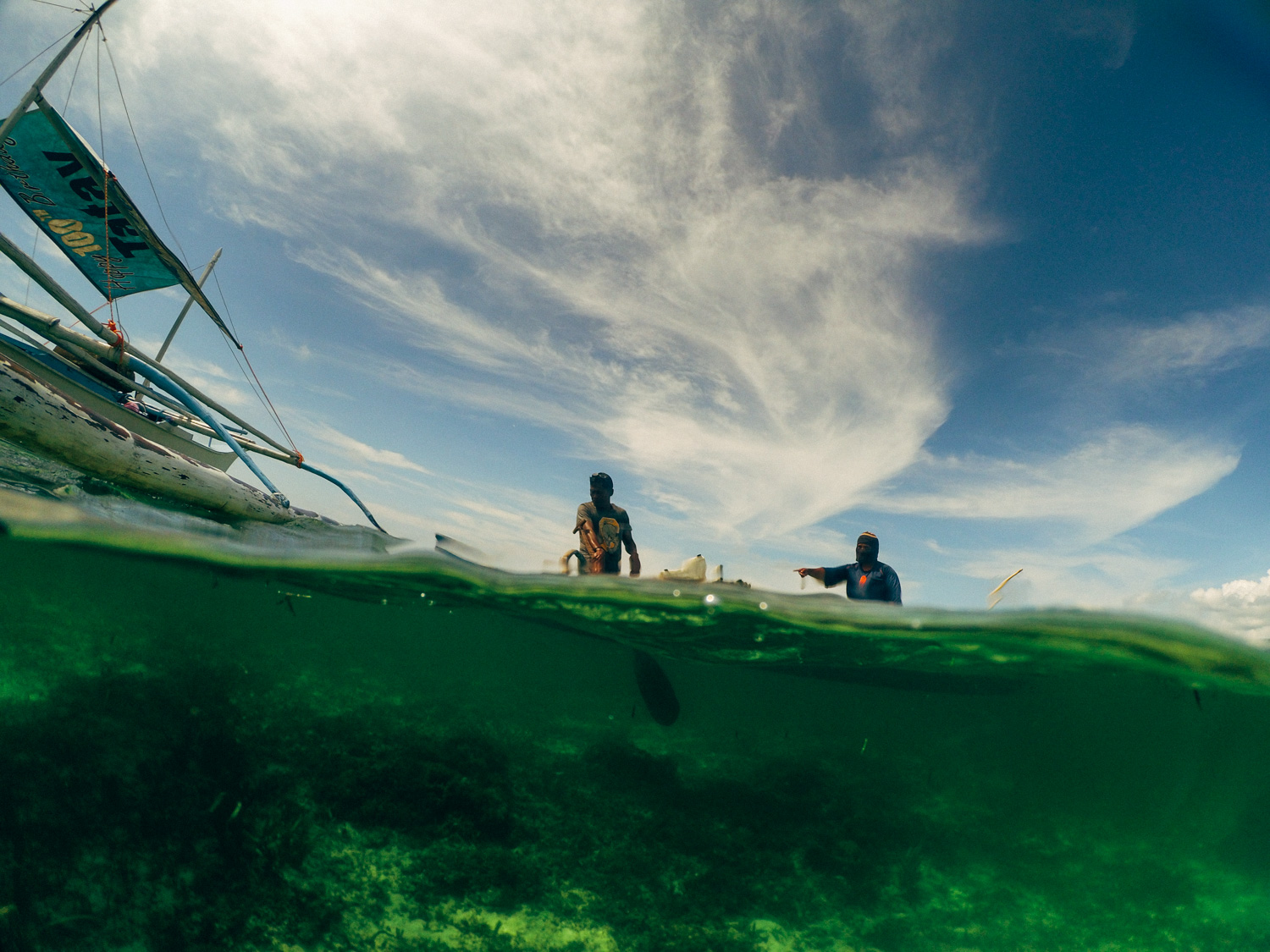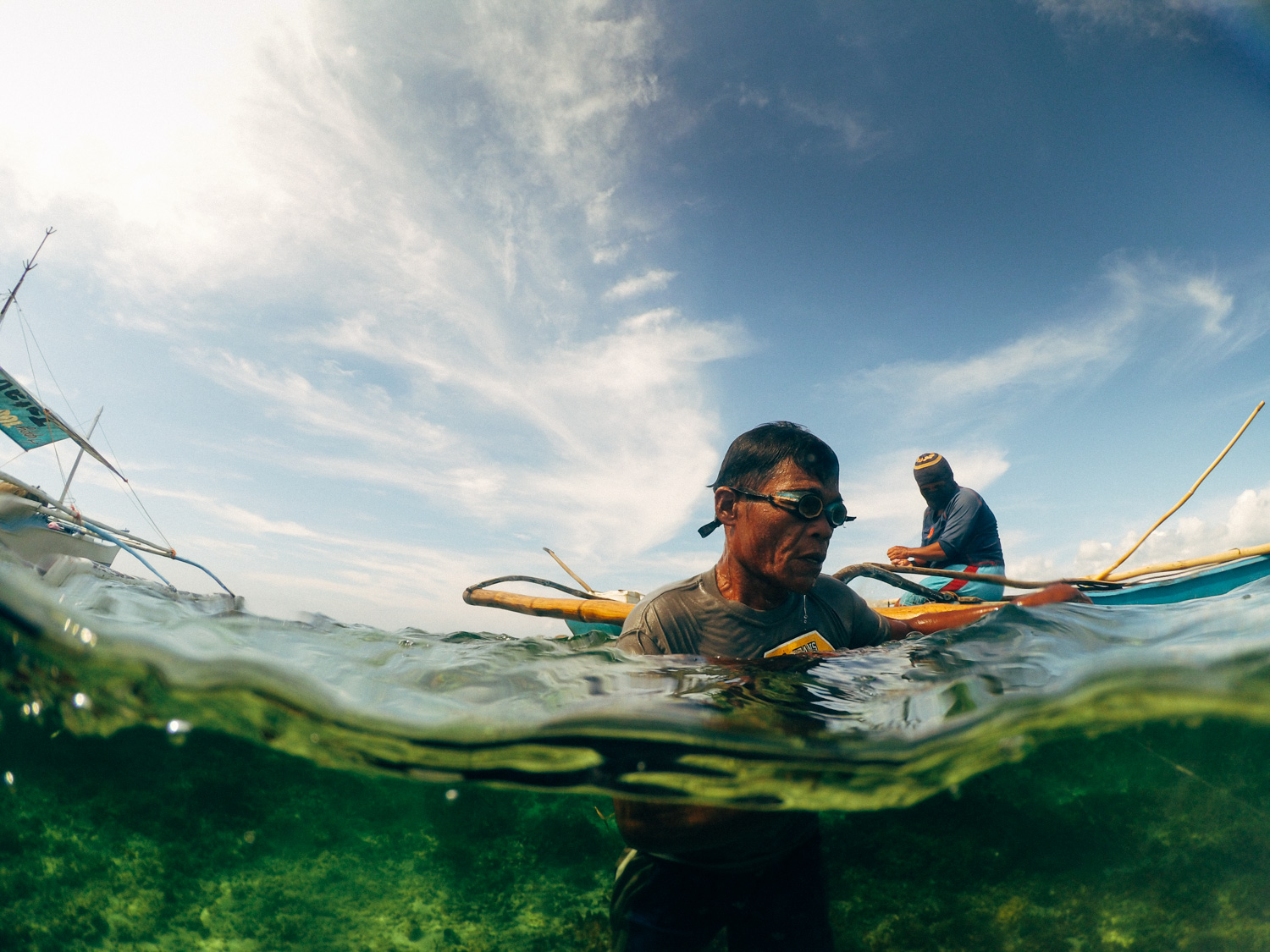 Fishing is the main source of lively hood here in Marcilla. I was really excited to document them whilst they're fishing, but it was not an easy feat. I needed to catch up with them as they work. Since they grew up by the water, Tagbanua people are fast swimmers.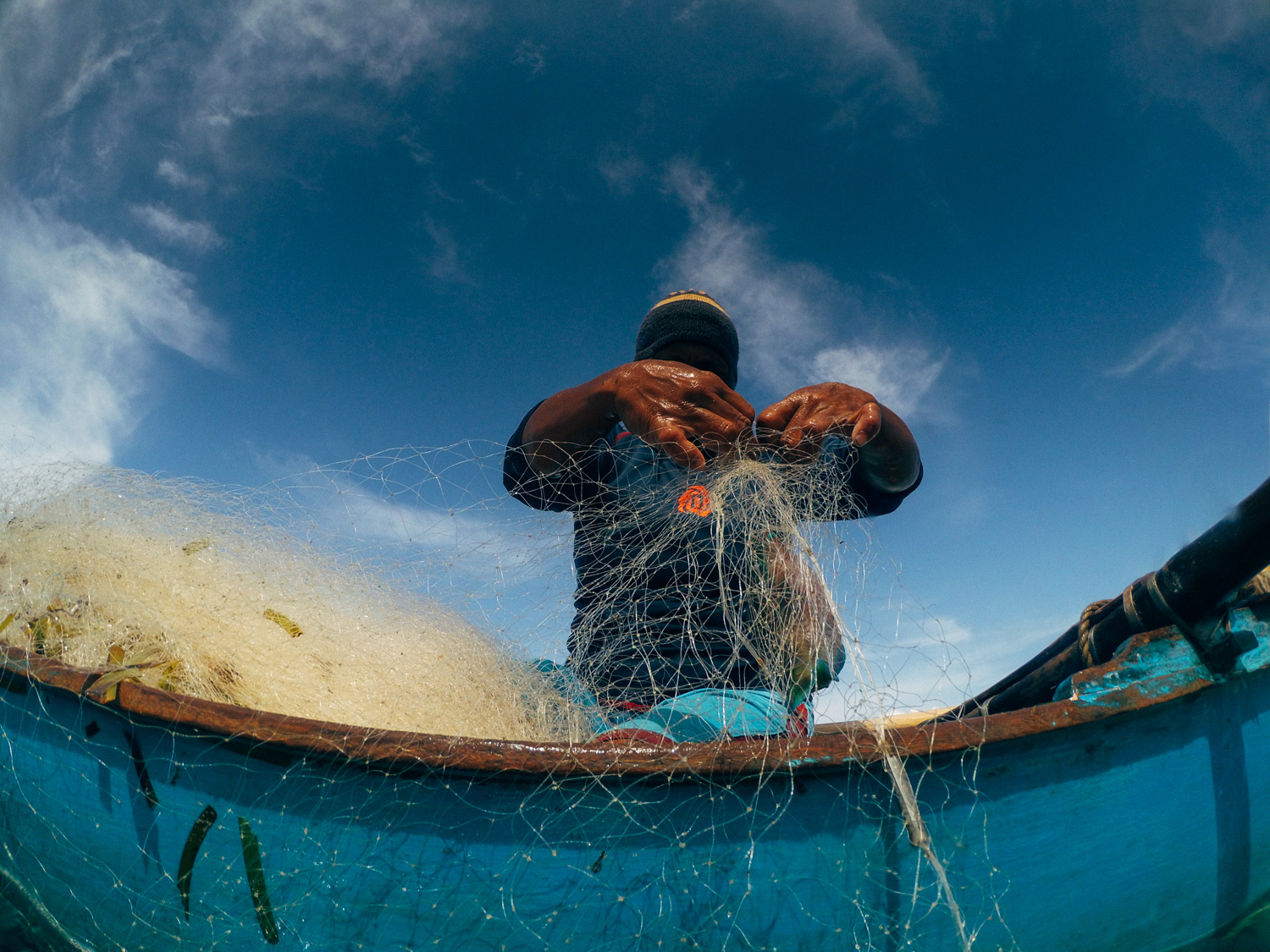 Linda told me that it's been 4 hours since they started fishing,  but they only catched 2 kilos of fish that was caught in their net. This is not enough  for that catch of the day to sell in the market. If they will get few catch, they will either sell in the neighborhood or bring it home to serve as their food.  She and her husband Bobot are fishermen since they were young, and this is how they support their young children.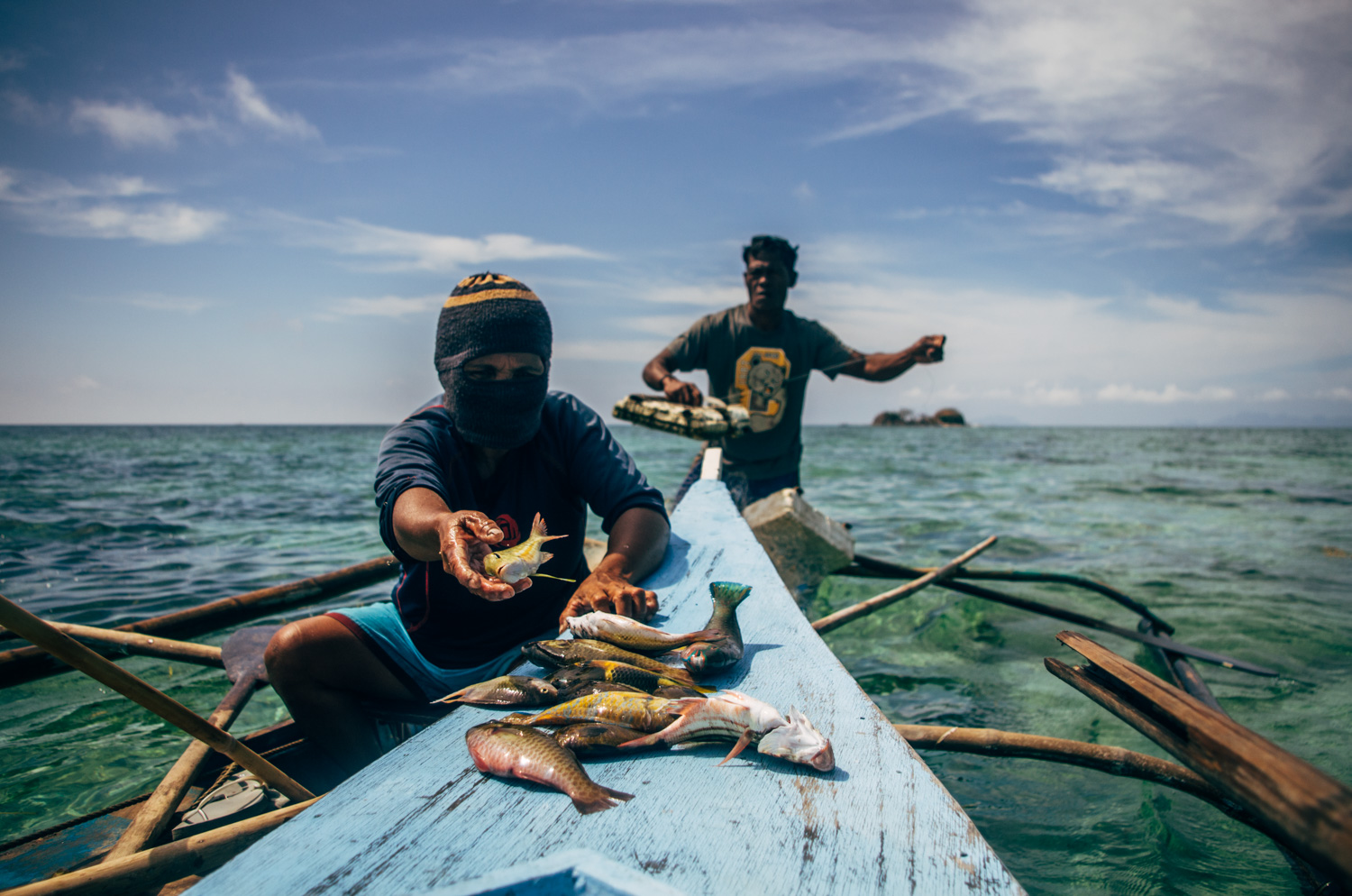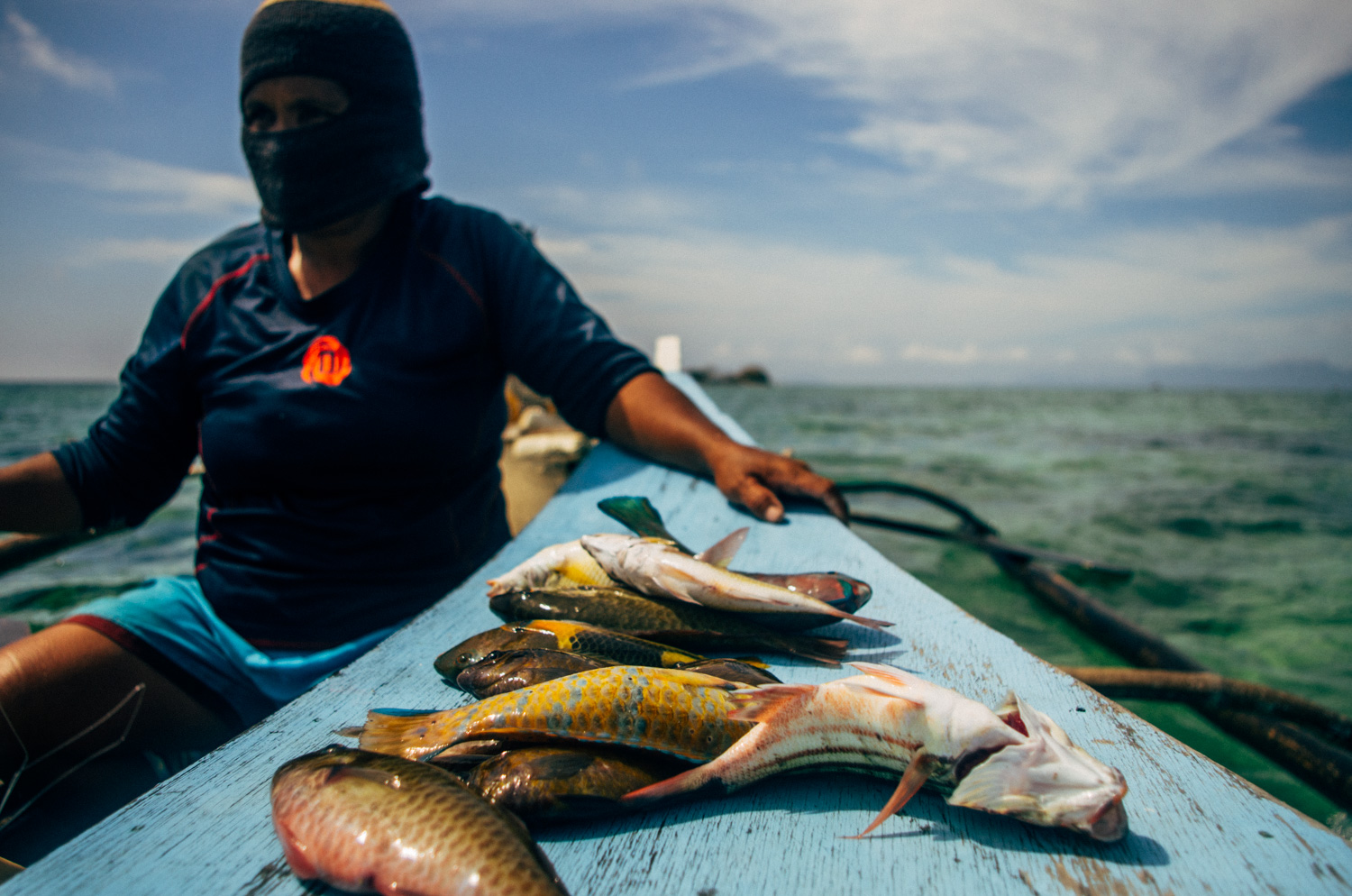 Long hours in the harsh sun and salty water, is what they face every time they fish. Some of them fish at night but still not enough, so they also fish during the day.  It was really different from the last time I was there, when I caught four fishes in just 30 minutes.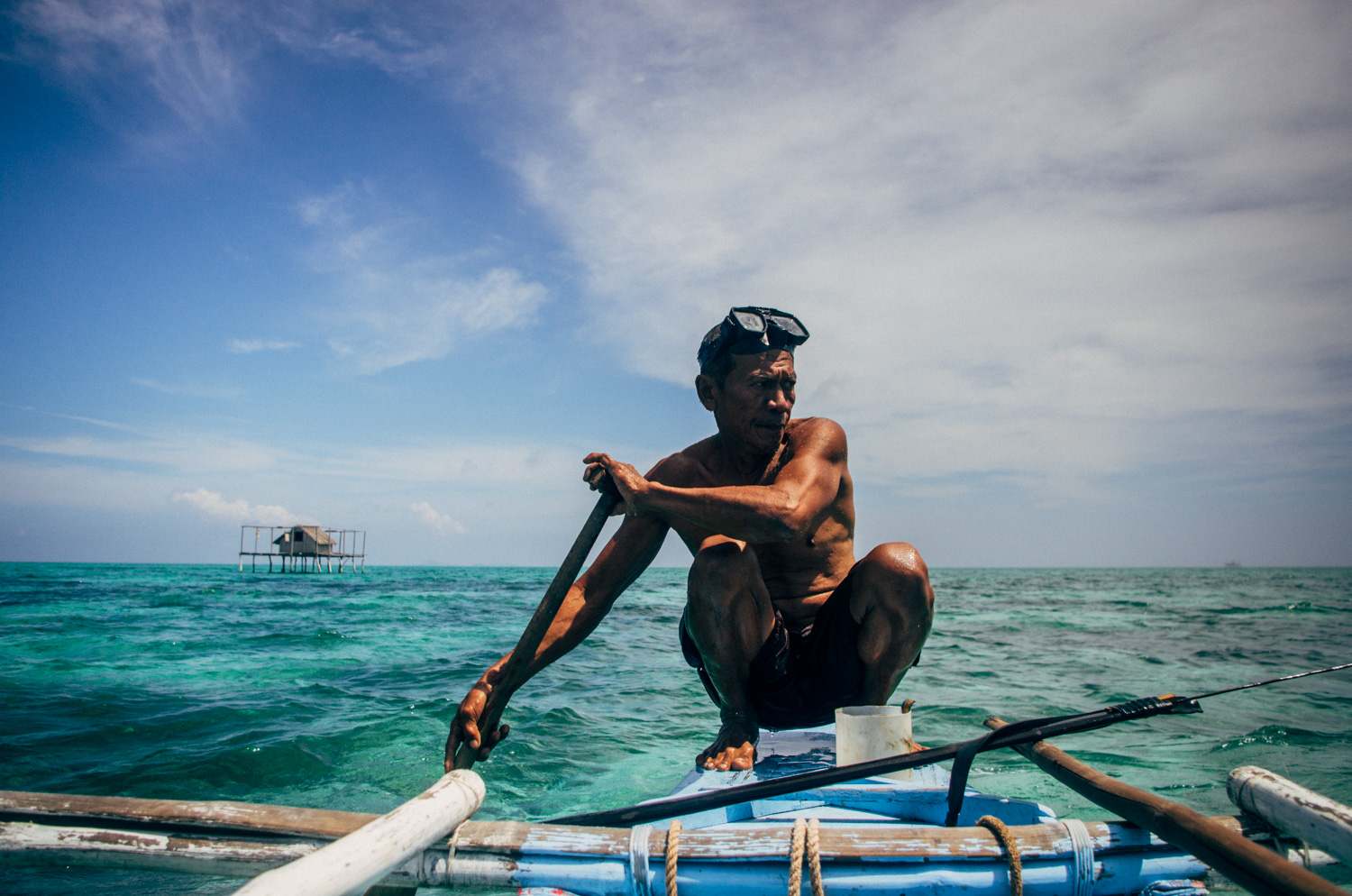 The local government is trying to protect the area by making fish sanctuaries but as per studies made, it will take a long time for them to rebuild the corals. They also tried to chase or stop these illegal fishermen but I was told that these people were armed.
After being with Linda and Bobot, Tito boy and I went to his fishing spot to try to catch a fish for the day using his spear. It was my first time to witness spear fishing. It took Tito boy one hour to get 4-5 fishes that day.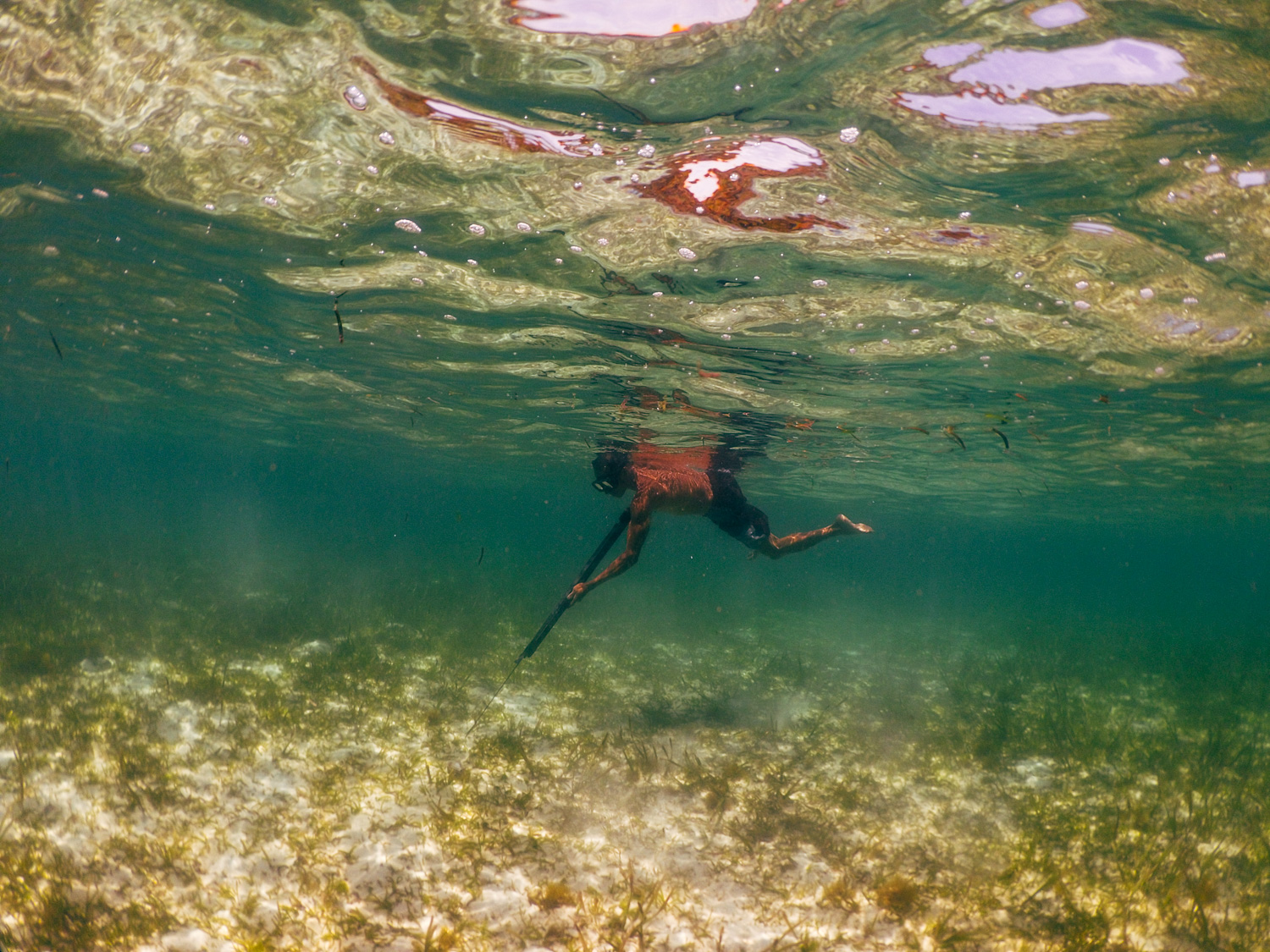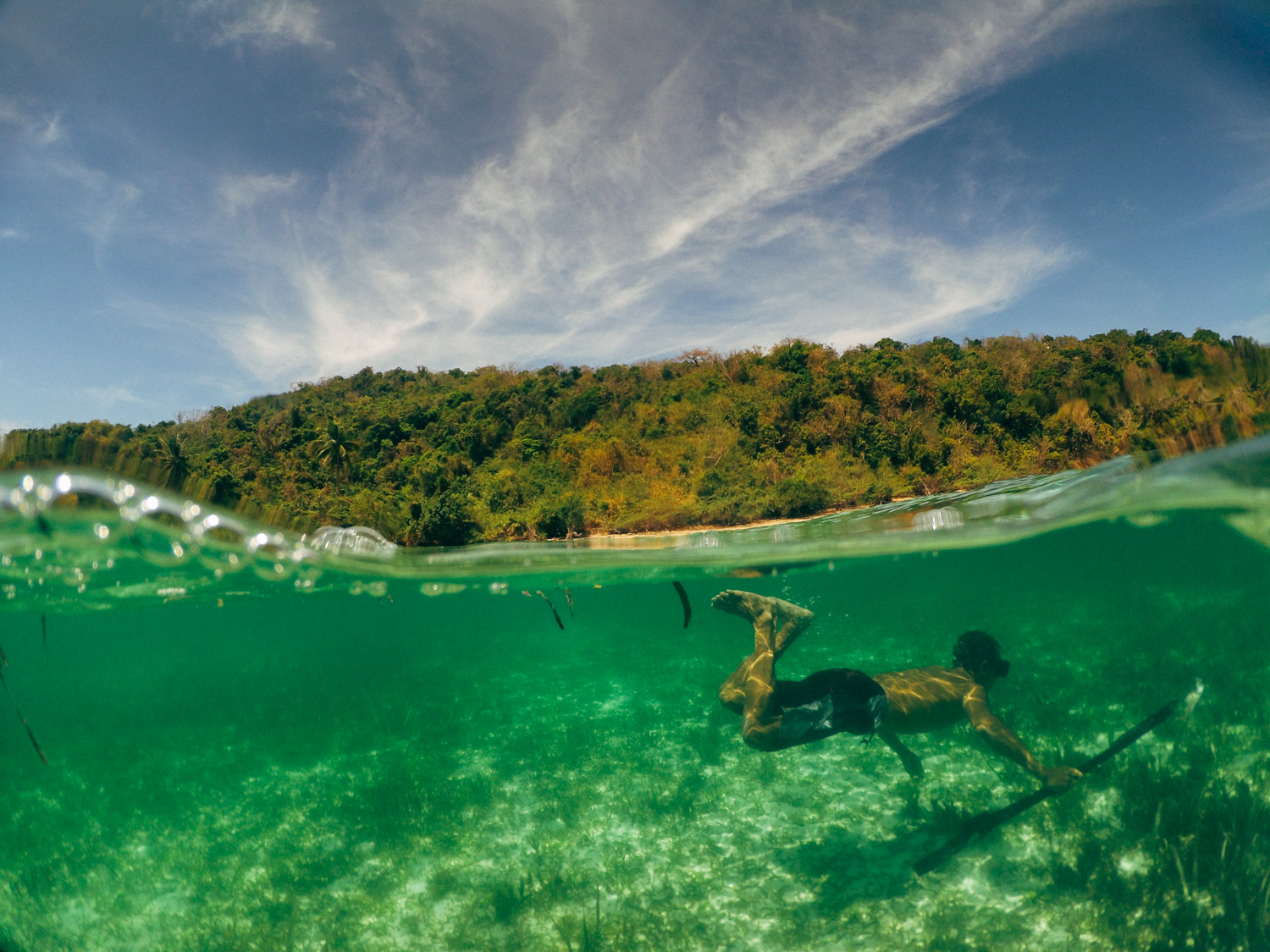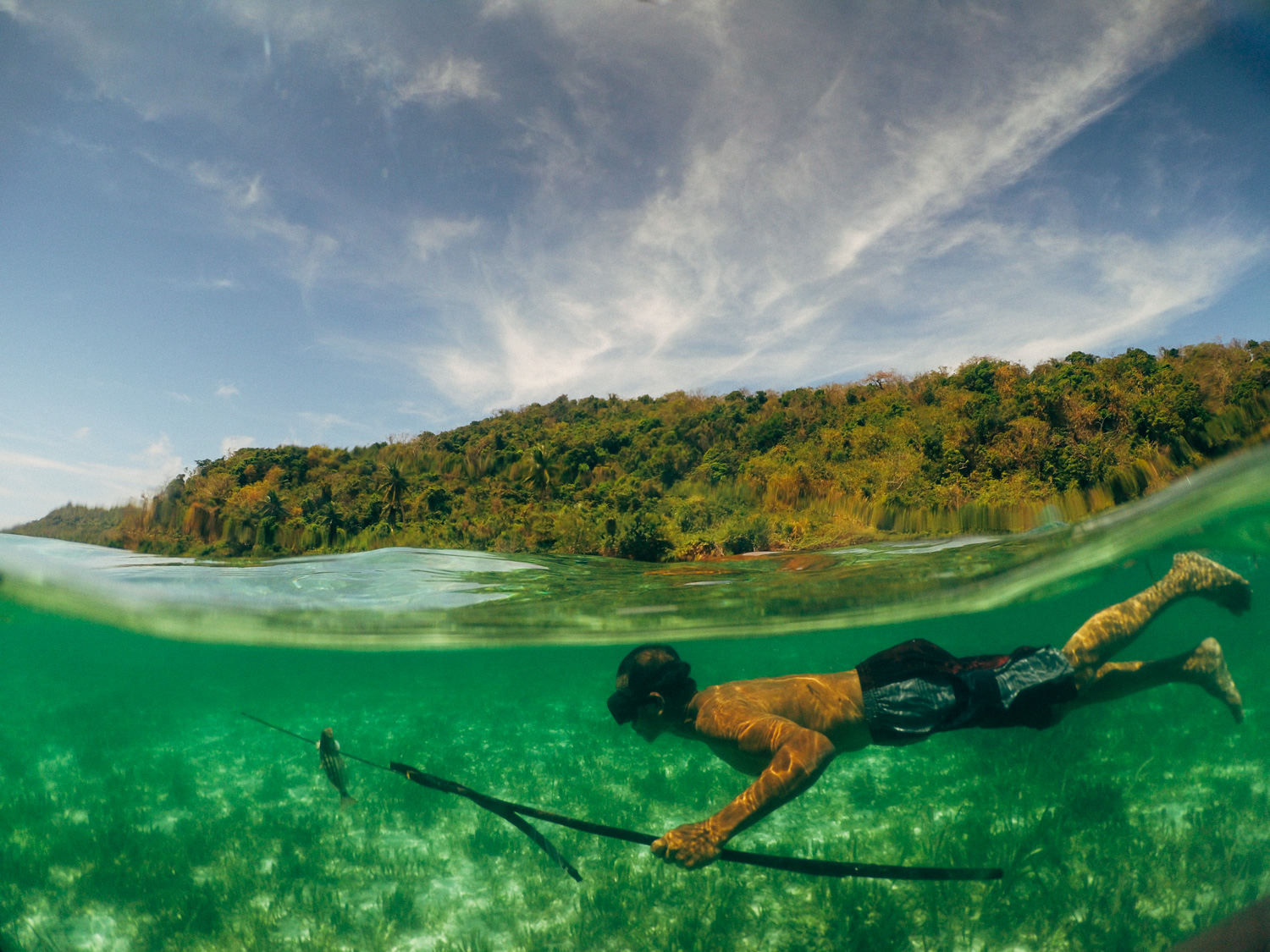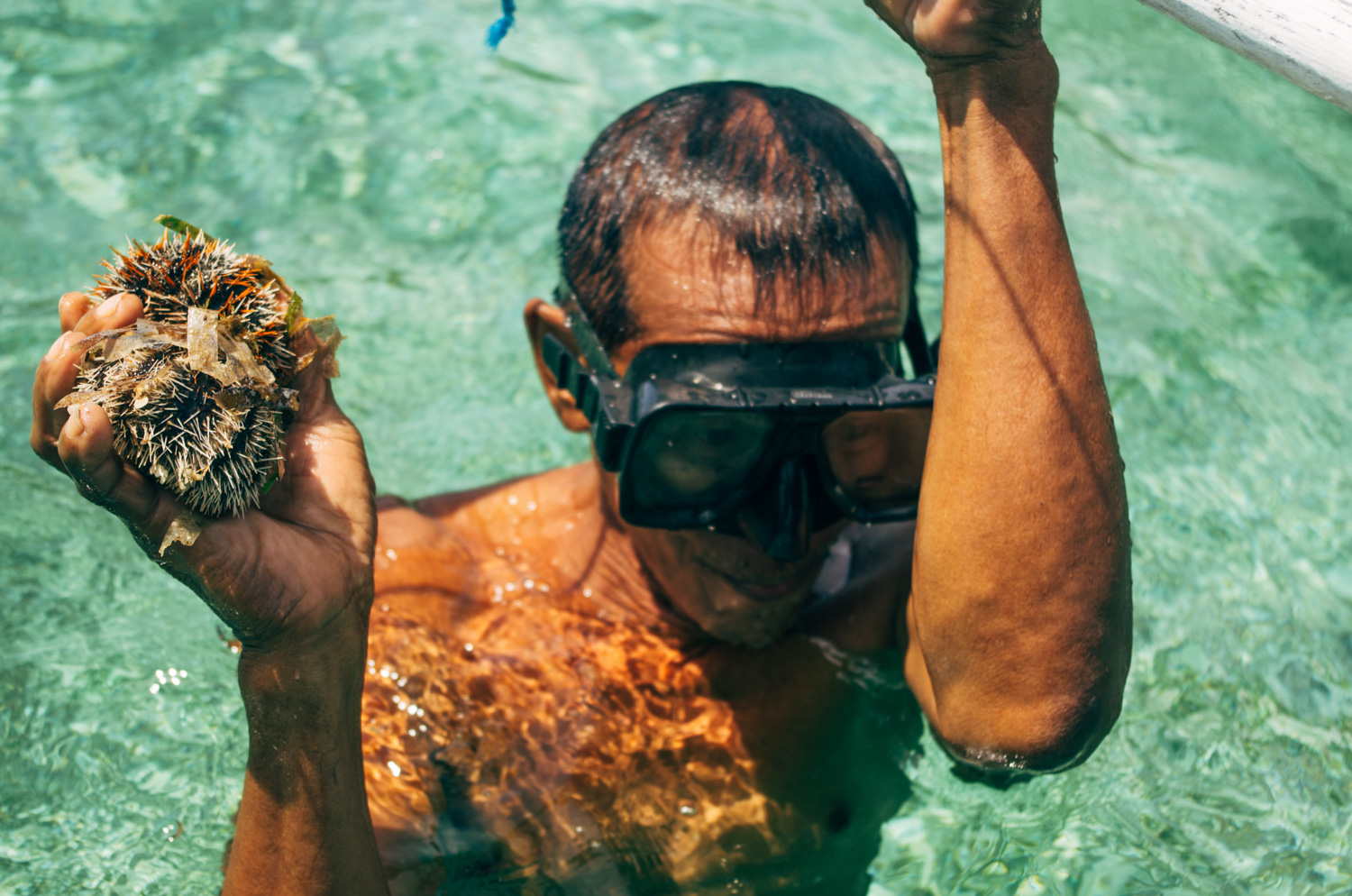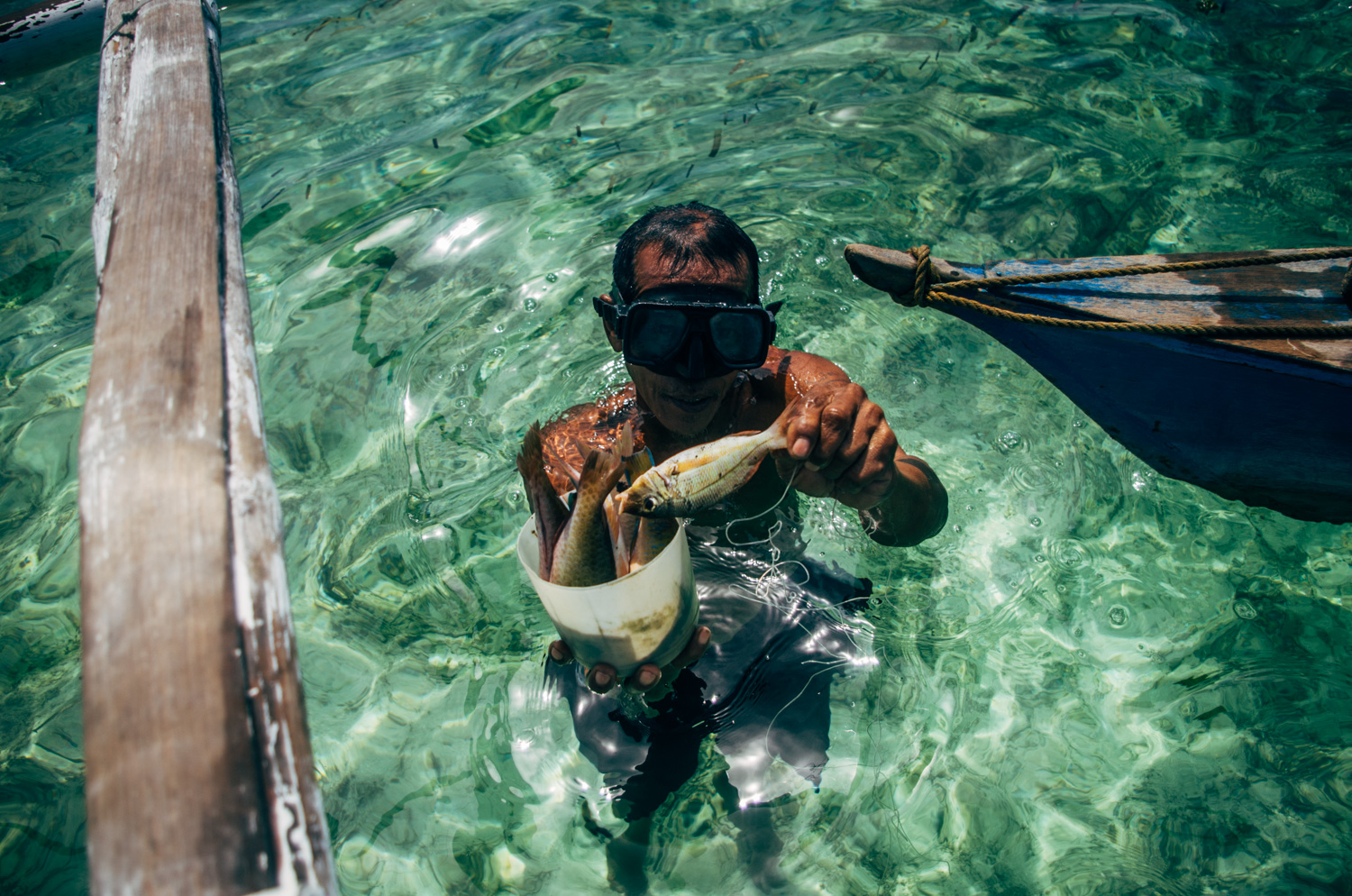 This area used to have an abundance of sea gifts and resources.  Now if they are facing a challenge, if this will continue, they might be forced to explore a different area where they can get more resources.  They have dreams for their families and wants to have a better way of living. Some wanted to go to mainland to work, but their education is not enough to qualify for a job. Some ended up working in construction or as helpers. I came to wonder, which or who is really trapped in the fishnet? The fishes or the people.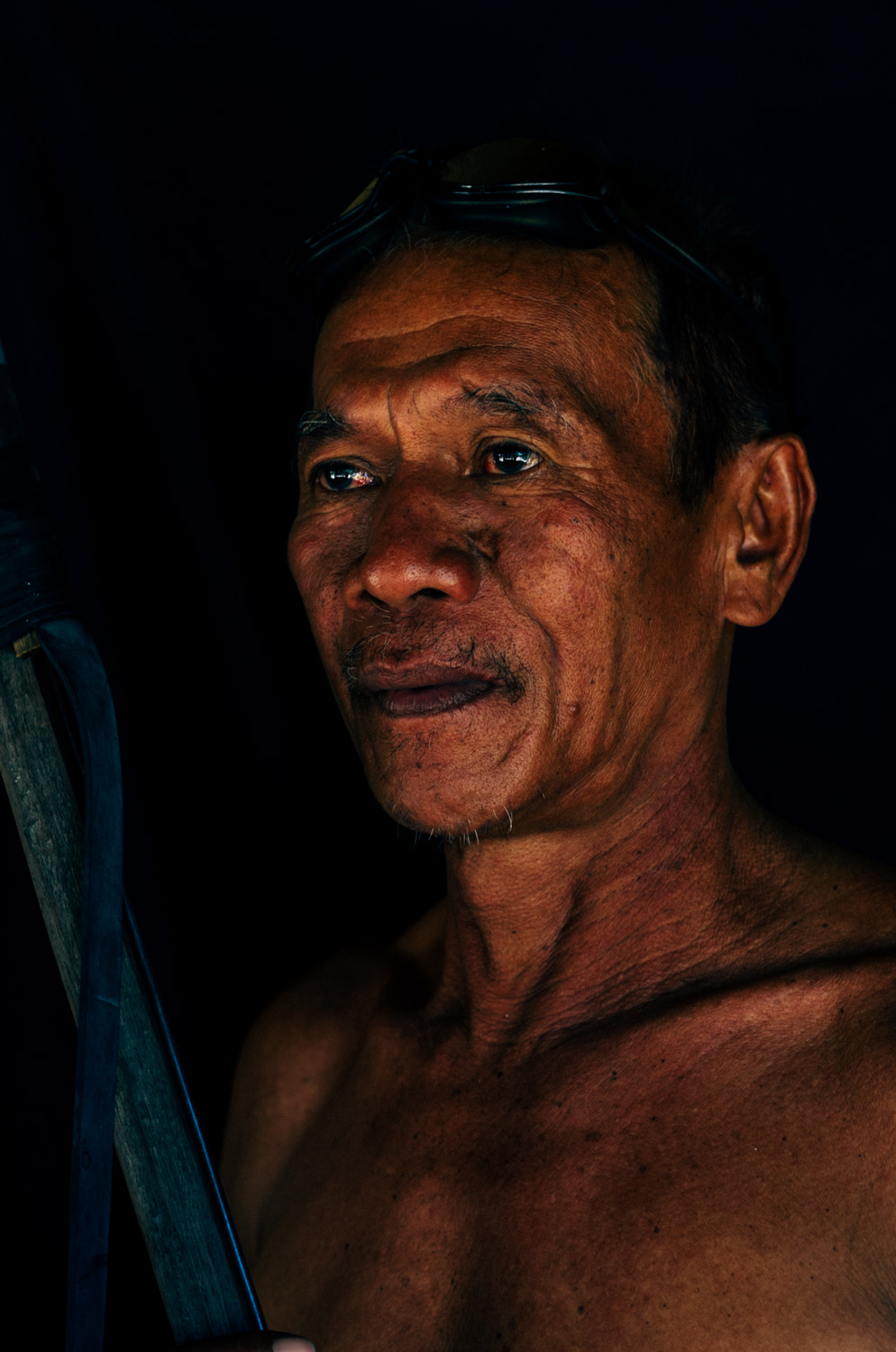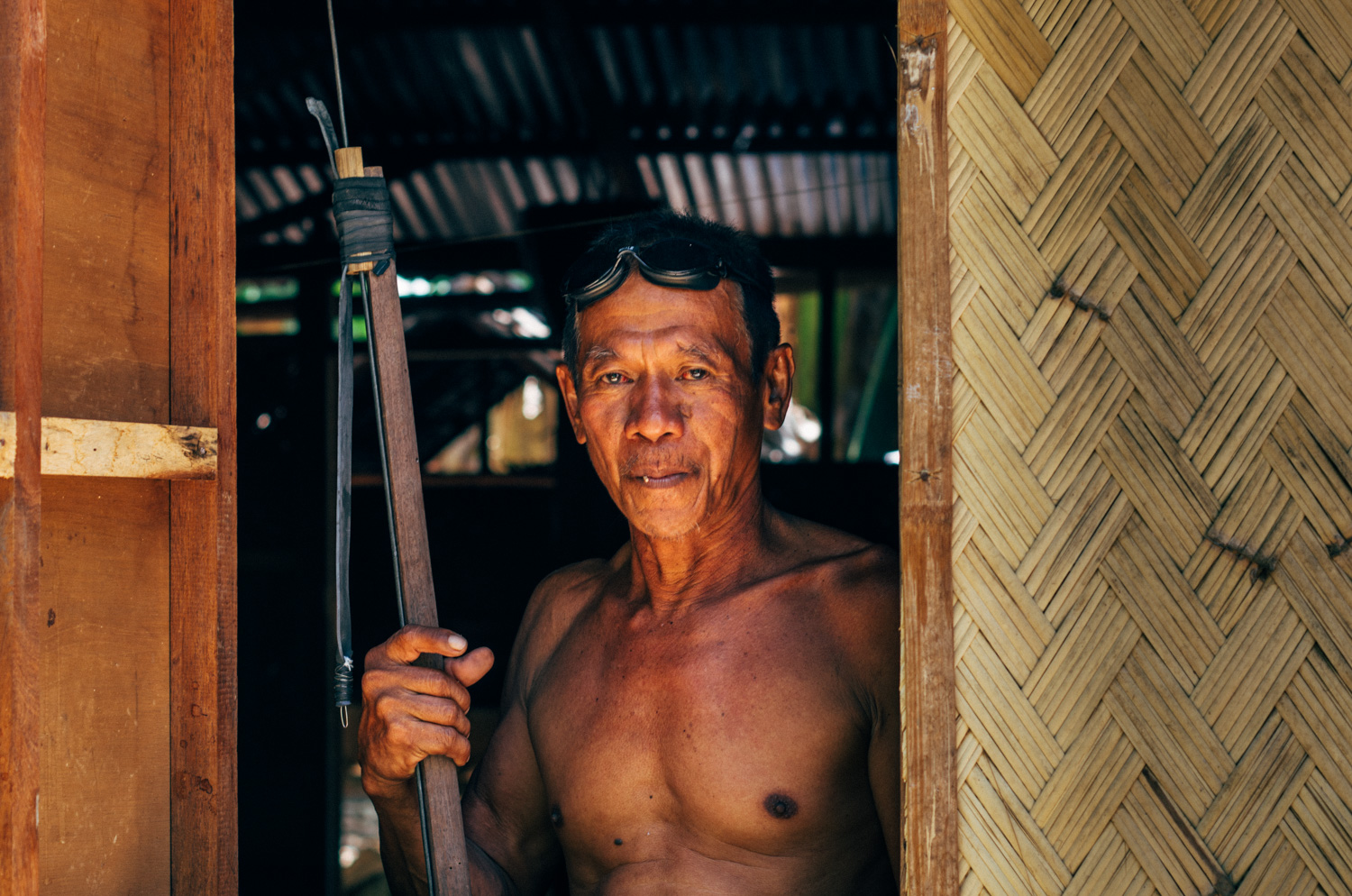 I'm thankful for these families who welcomed me to document how they live.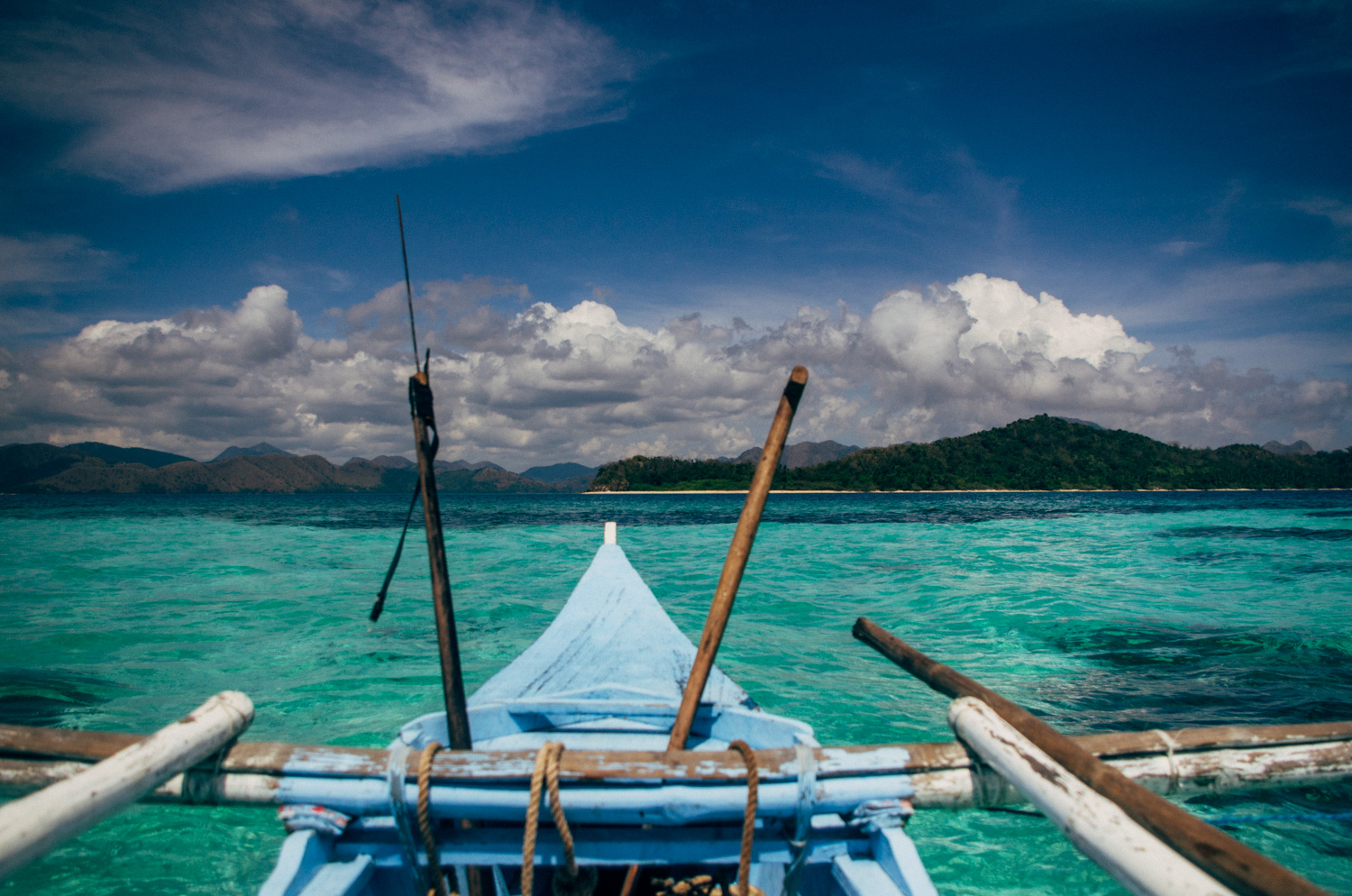 There is no doubt that Coron Island is a beautiful place. I was glad that there's somewhat an isolated Tagbanua communities like the one I stayed with on the island. It makes me feel fortunate that I was able to visit this place, but if we continue abusing these resources, nature might get tired of giving us gifts.