After few days of doing a research of geographical locations of tagbanuas of Coron, and spending few days connecting with the tagbanua in the main town. I met a nice lady around her 60's who works at the lodge I stayed at, We had a few chat about the reason I'm in coron and why I do It, She told me that she was observing me in the past days and also saw me spoke with the Tagbanua captain in the city hall about the current issues the tribe are facing.
I was surprised when she told me that she can help me find some people who hasn't got any pictures yet in their lifetime. So the kind Anet and I sets of a journey to her village.
If you want to see Part 1 here and Part 2 here.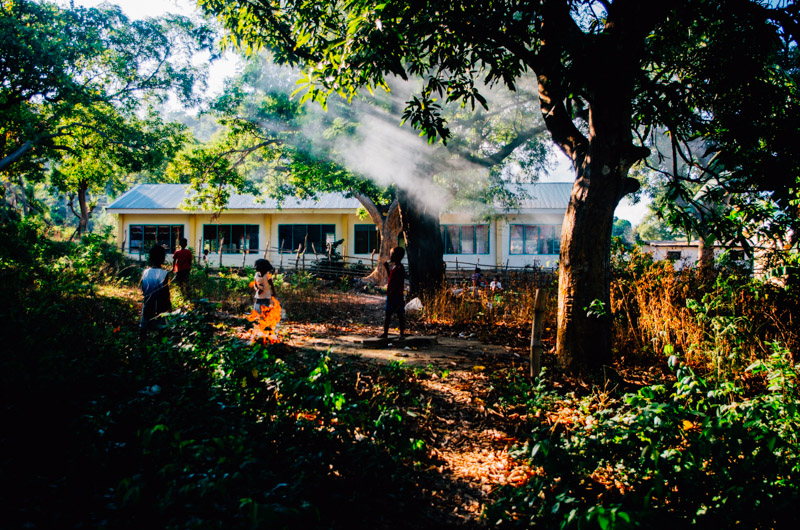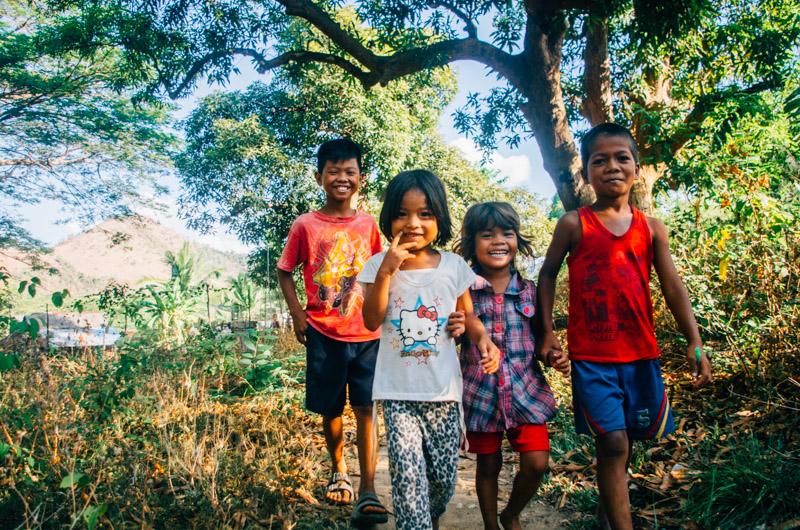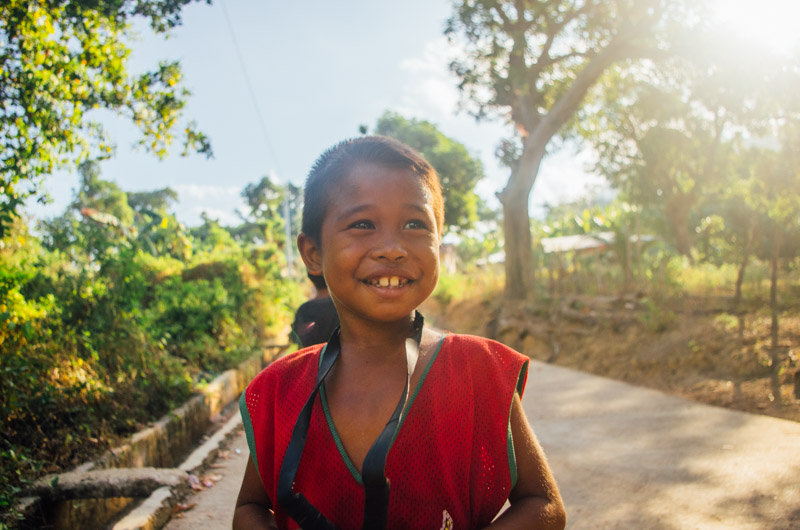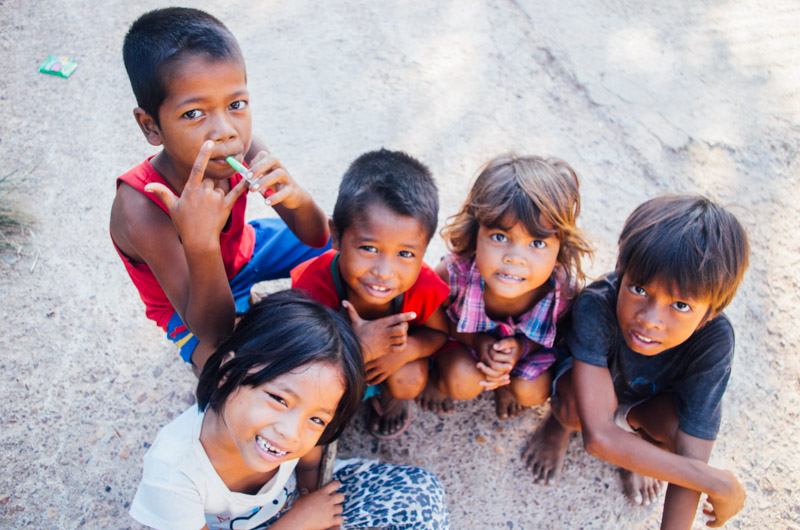 Marcilla is a known municipality in Coron, It's about 4-5 hours jeepney ride or more than an hour motorbike ride. The reason behind it takes longer for the jeepney is because the driver will have to do door to door on each house in Marcilla to deliver other stuff. Only one trip a day to the village.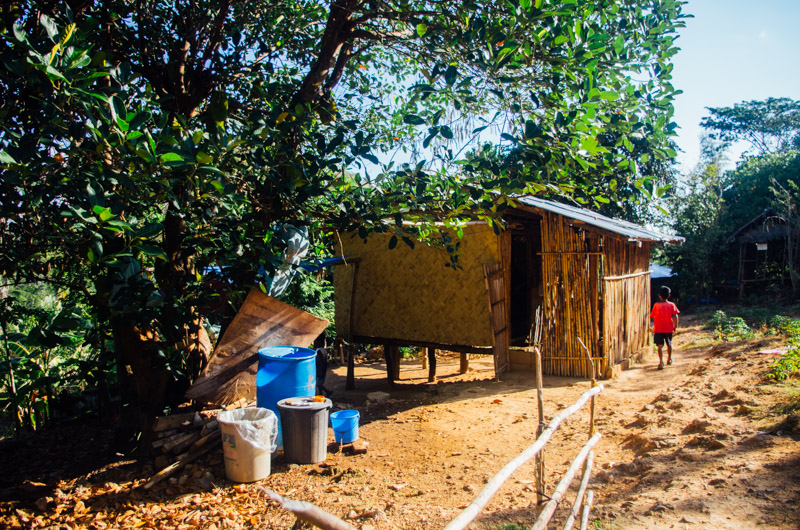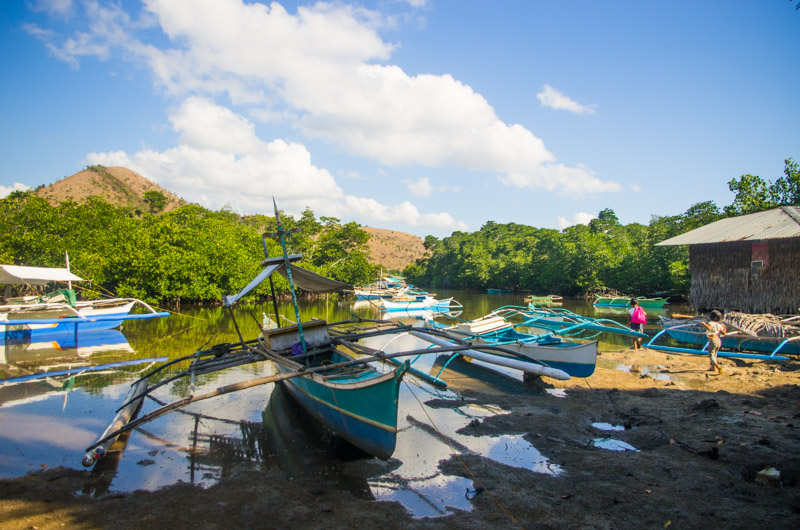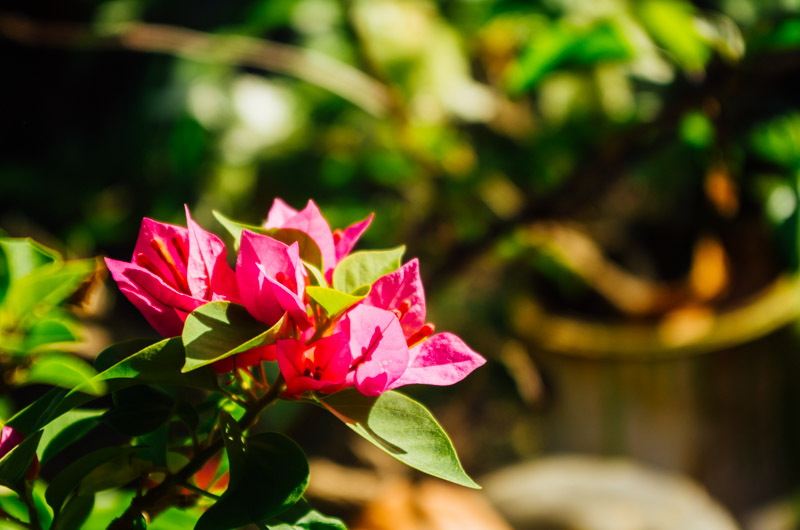 I met Julian, a local fisherman who was currently making a boat when I arrived, He said a boat can be fully constructed around 6 months time. All the woods that's being used are made out of the trees around the area. He also make gets jobs from other local people asking him to build a boat for them.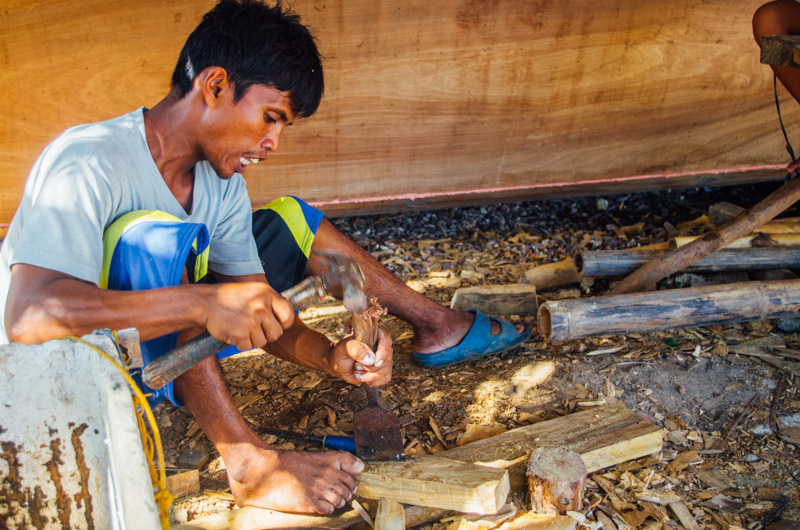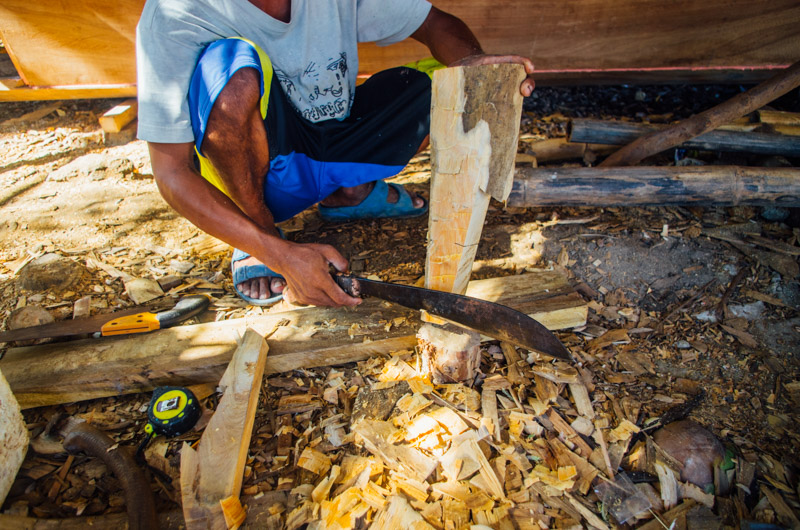 Thanks to a lot of help Ms Anet who happened to be a chieftain in this village. I ended up spending 5 days in a small community on a more remote part of Coron Island. There were about 30 families in this community and they welcomed us to stay with them and photograph how they lived. This was just the type of place I was looking for and it felt like all the planning and hard work in finding a place like this was finally paying off. I had a bit of anxiety before this trip, not knowing if we would really be able to find a place I had visioned. After reaching this community my anxiety went down some and I was able to enjoy the people and beautiful location where they lived.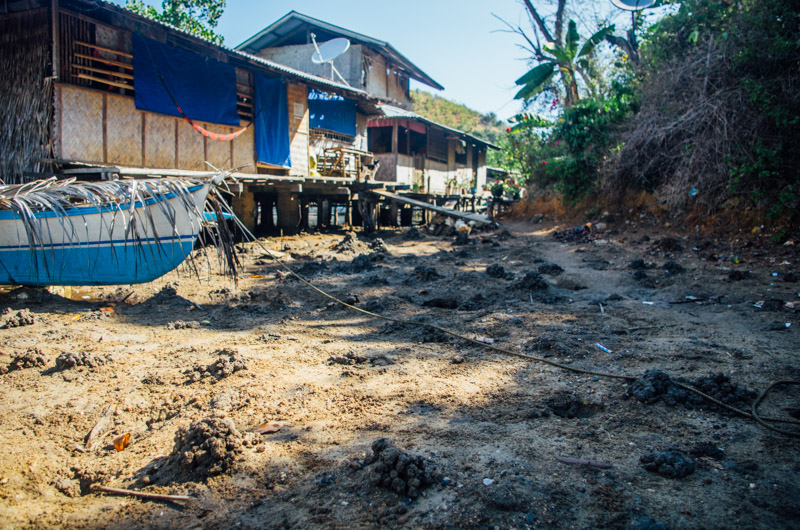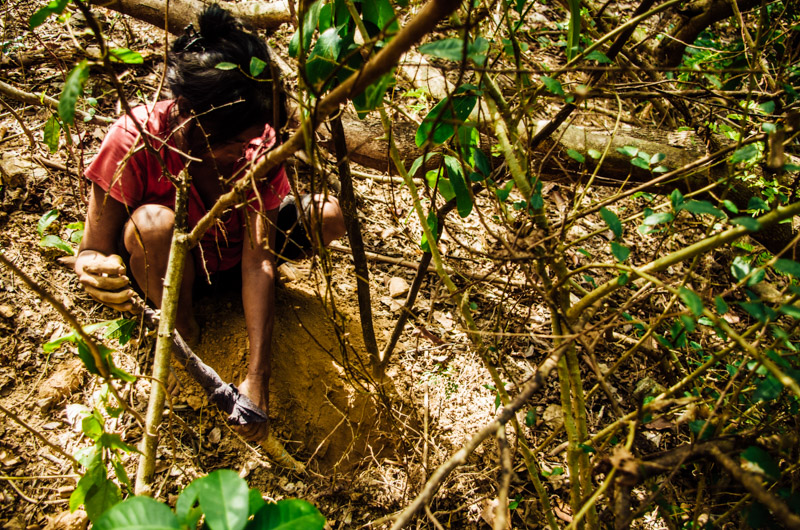 Water and food is the biggest concern for people here. There is no water source in this particular community (and all of Coron Island from what we were told) and land is scarce for growing crops because of the type of island it is. Water must be brought in from the mainland for drinking and the staple crop eaten here is a wild tuber called Kurot.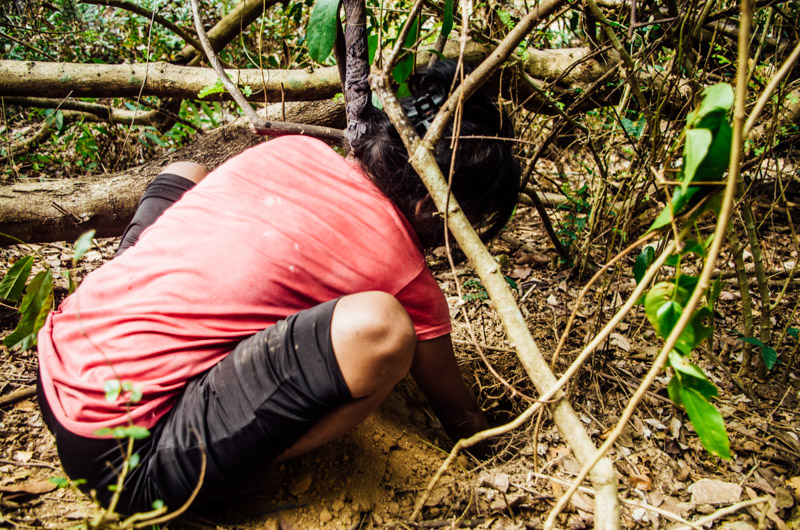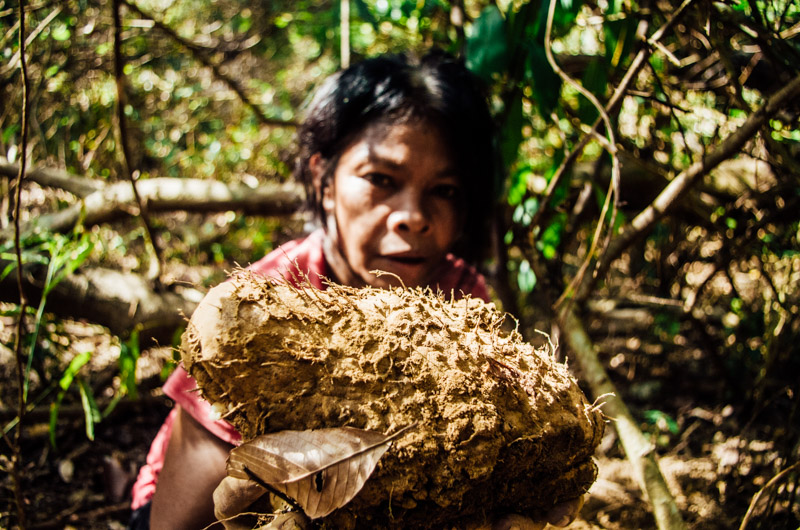 From their stories, Kurot played a role to the tribe way back in the old days, this wild tuber serves as their main source of food specially when they don't have money to buy rice or fish. It will take about 9 days from the time the crop was harvested just before it can be eaten. This tuber has toxins and it takes 9 procedures mainly includes soaking in salt water. How do they know if it's read to be eaten? they first give it to dogs, if dogs eat it, then it's ready, dogs can smell the toxins and won't eat a toxic crop.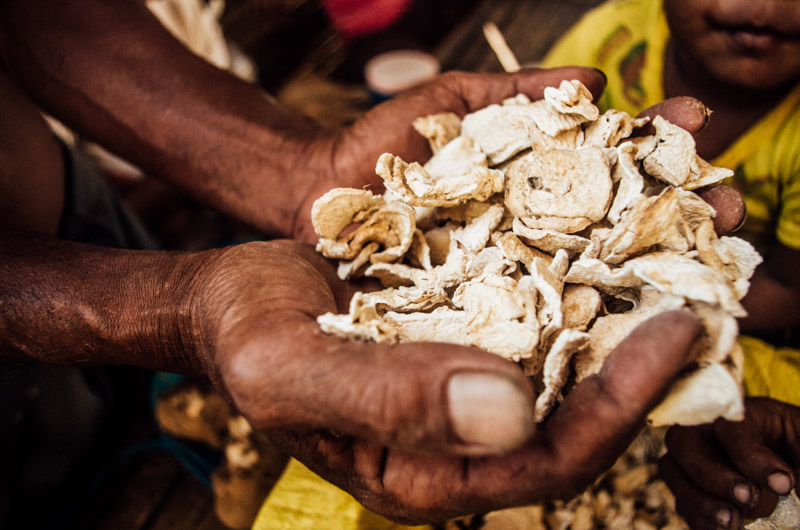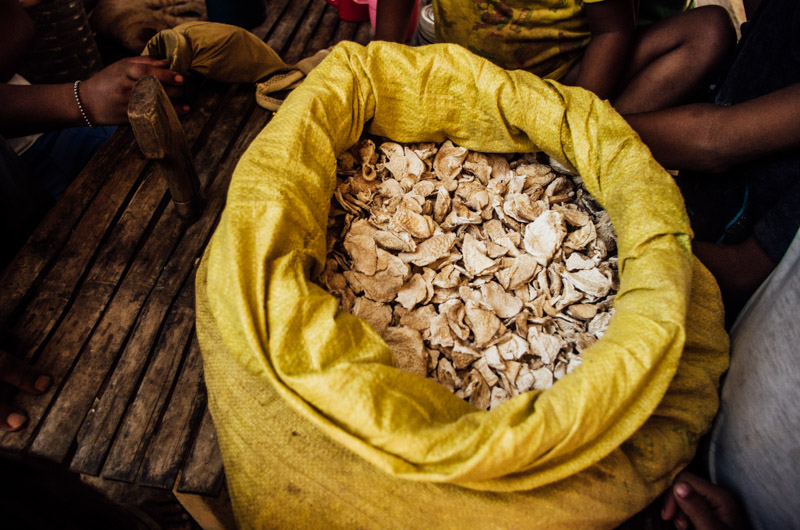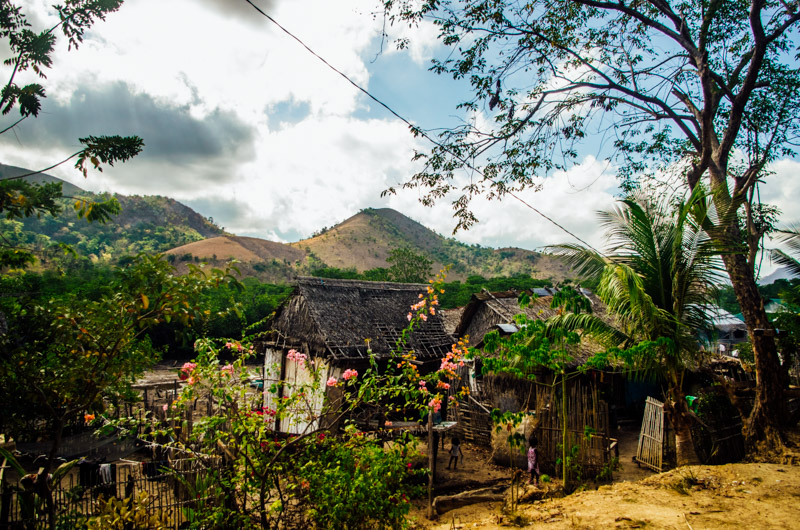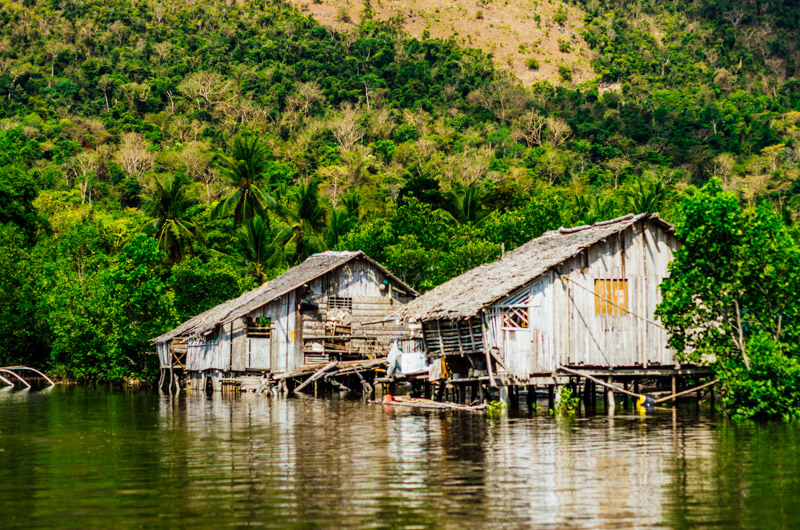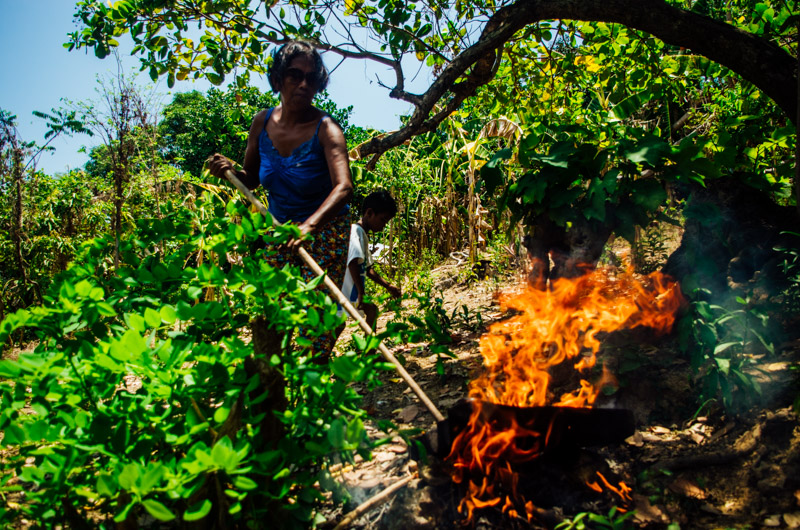 Ms. Anet showed me how they prepare their cashew nuts, which grows abundantly in the area. She first roast a batch of nuts in a metal plate using fire woods. The cashews produced it's oil and even burn itself. Not sure how they know if it's ready to be taken out of the fire, but they put off the fire by throwing dirt on the burning cashew nuts.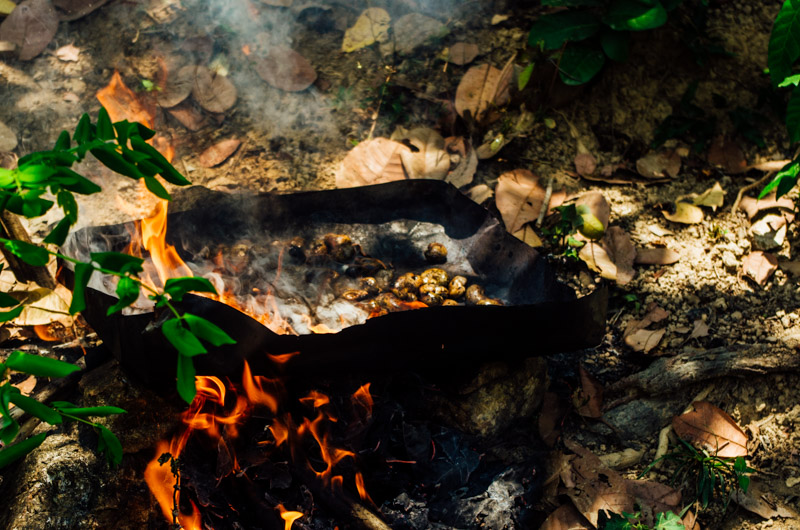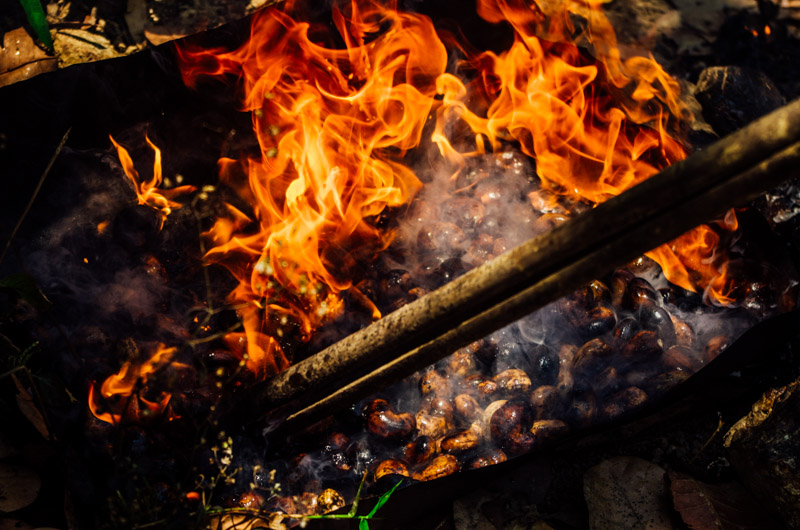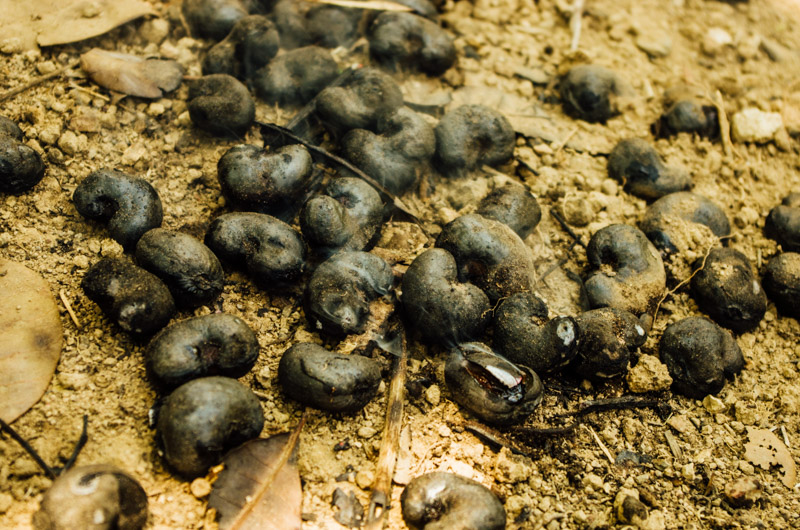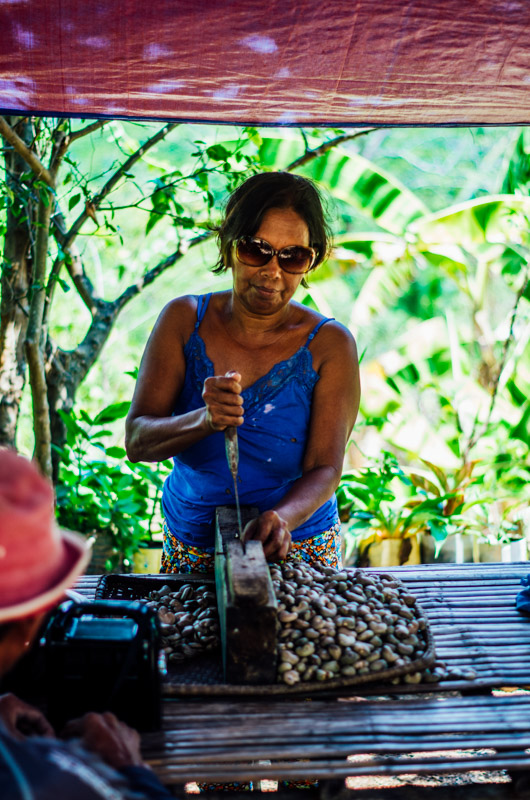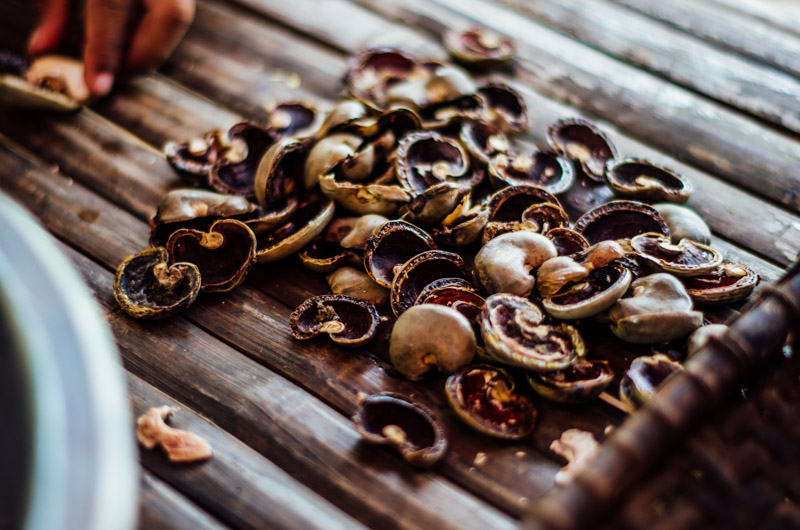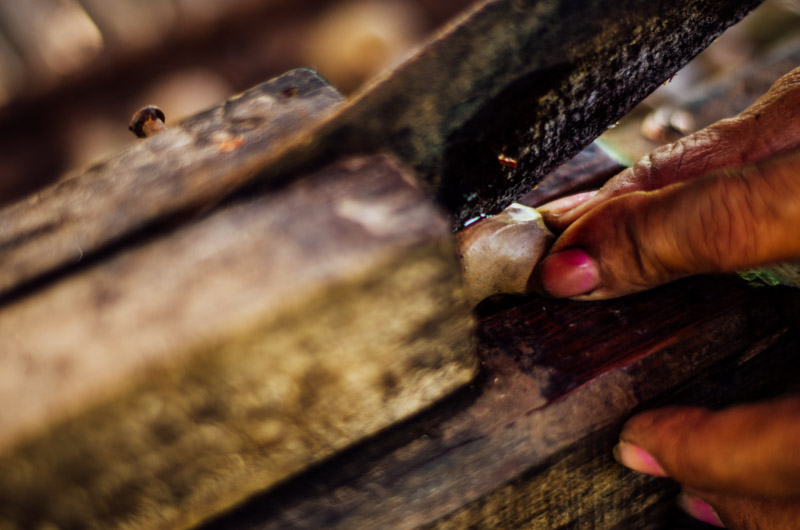 Ms. Anete brought me to one of her neighbor, Roman and Vilma a couple with 12 kids. Last year caritas Manila visited their village and they're one of the lucky people who received housing construction. Ms. Anete told me that even they have a cemented house, they're one of the poorest family in the village. Ramon works as fisher man and Vilma is a plain house wife. I've asked them if they have family picture. She was shy to answer me " NO" and " NOT EVER". I pulled out my Kodak mini Printer and started taking photos of them. I was ecstatic to see them so happy to get their pictures.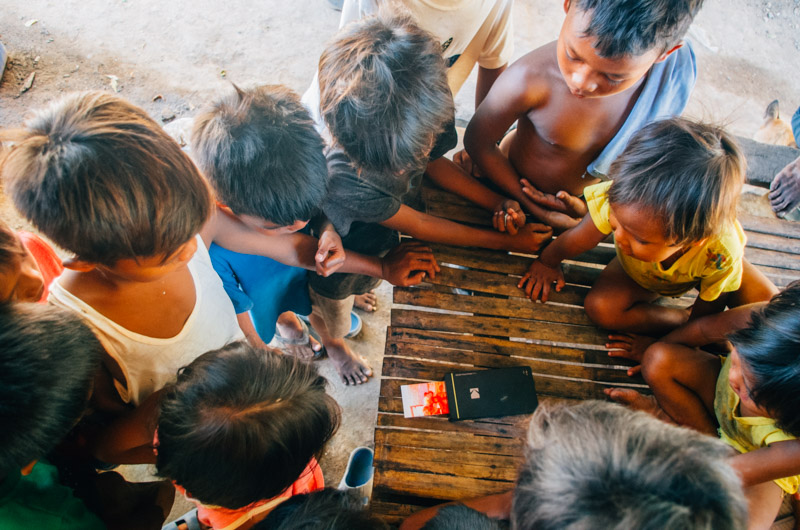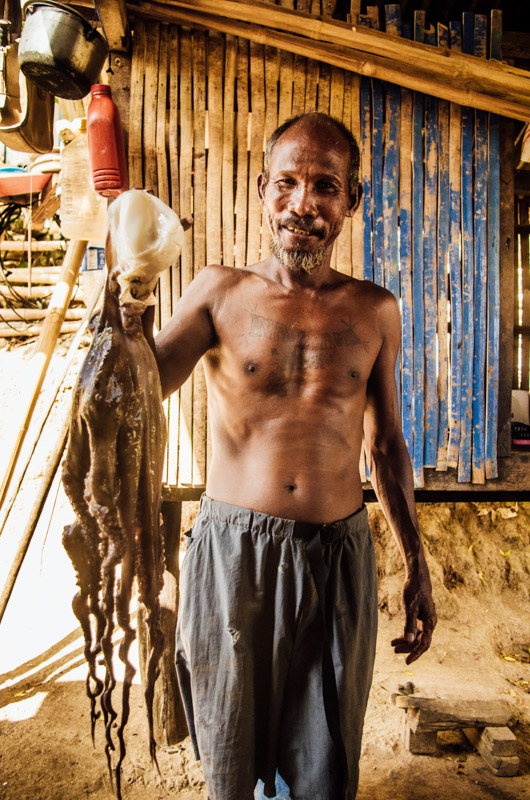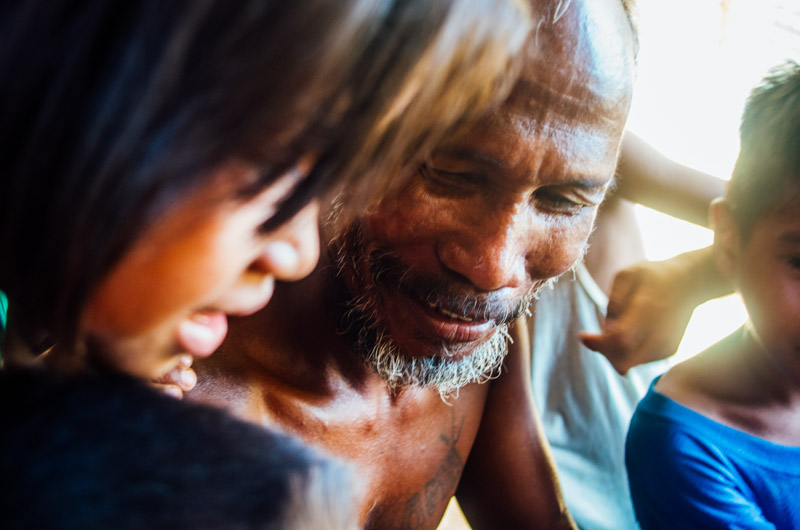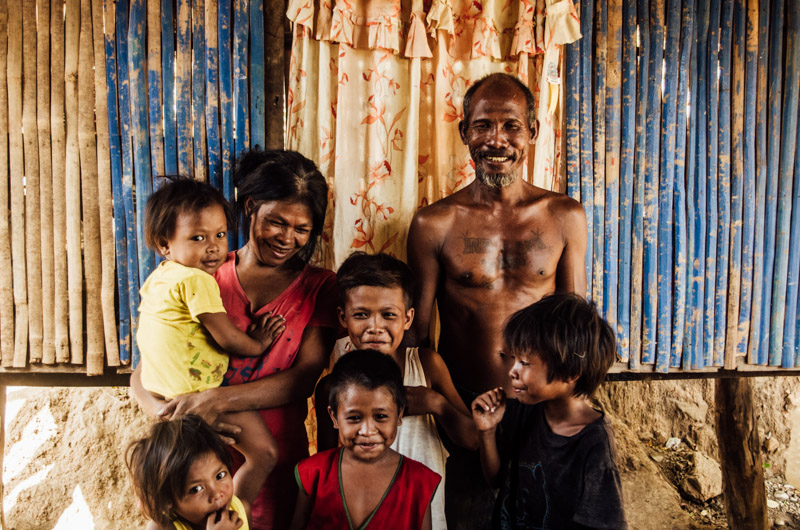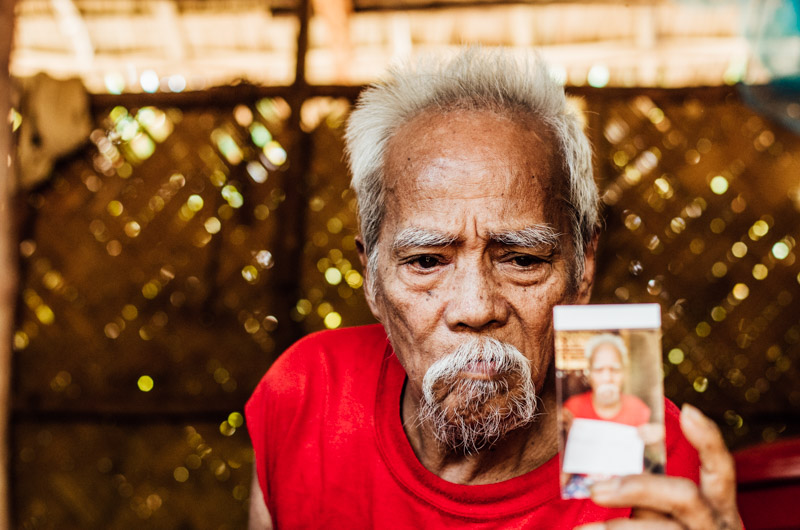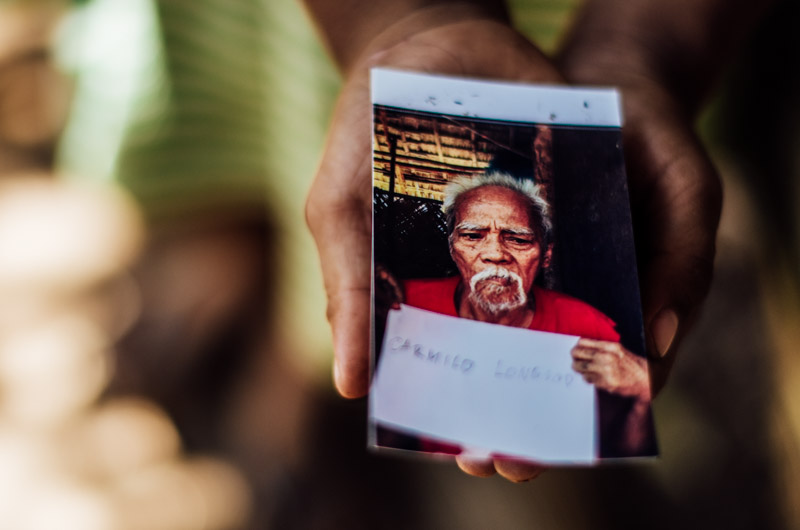 I can't express how happy I am to see how I used photography as a tool to bring smiles to people. This is the reason that inspires me, to keep on going. To see these happiness and tell their story.  I can see a lot a promising land in their village. It just takes a heart and brilliant ideas to put perspective together. Please stay tuned for the next part.
If you're the kind of photographer who'd love to shoot something like this. Why not join my boss Mike Browne in Vietnam in October… https://www.photographycourses.biz/vietnam