The internet is a massive place, consisting of literally billions of photo selling sites. The vast majority of which, interestingly enough, allow you to sell your photos for free. As an example, Fine Art America, the free account allows you to upload your images and sell them. But where's the catch? Well, they say they add on their fees and costs to the photos that you sell. And this is true, this is exactly what they do do. But just how big are those fees? In the video below i compare am 8 x 6 framed print on Clickasnap and Fine Art America. I was actually quite staggered at the difference in costs. Looking at another comparable product, an 8 x 6 plain photographic print: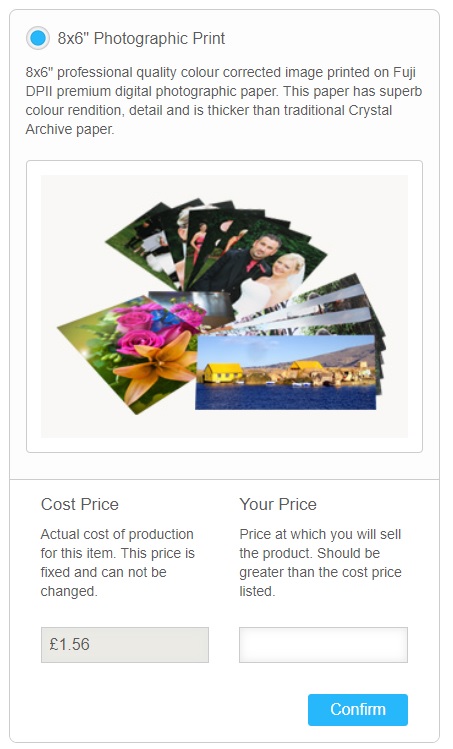 Vs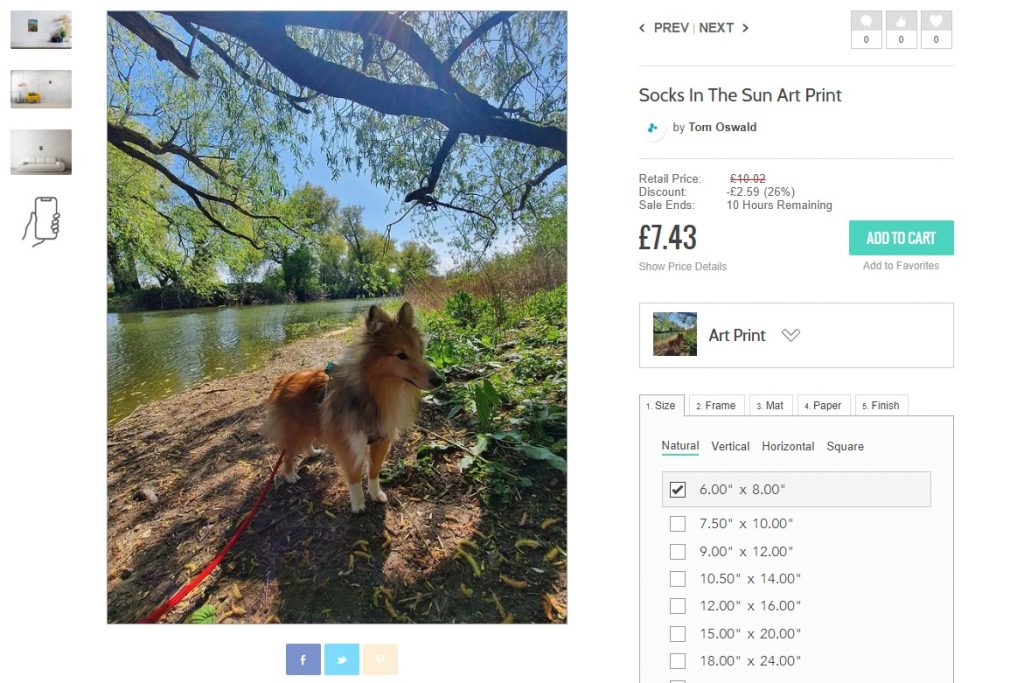 The markup on that one photo, before you get to sell it is the equivalent of 2 months of Clickasnaps seller tier! And you don't get all the other bits and pieces too.
For most people in photography, the market dictates the price at which you can sell your images. How much is the average person willing to spend on an image at any given time? For something like this, according to our statistics, it is probably around £5 – £10. This means, that, on the prices listed at Fine Art America you will miss out on roughly 50% of sales due to the lowest price cut off and even if you get in on the top 50% of sales then your margin per sale is £2.57 assuming your price it at £10.
Now, compare this to our accounts, where the price to you is £1.56, assuming you want to get the whole market of everything between £5 – £10 for your products, you can set your price at £5 and still make more than you would selling your products for double the price on other sites.
Obviously the choice where to sell your products is down to you, but it's always something worth considering, especially as it's darned difficult to sell a photo!