Recently we were very lucky to get our hands on a limited edition (one of 1,400 ever made to celebrate 30 years of Hasselblad in 1986) 24 karat gold Hasselblad 500 CM. This camera came in the most beautiful, handcrafted wooden box which is lined with a plush cloth to keep the camera safe during transport. As you open it, the gleaming gold of the camera shows and is immediately something that captures ones attention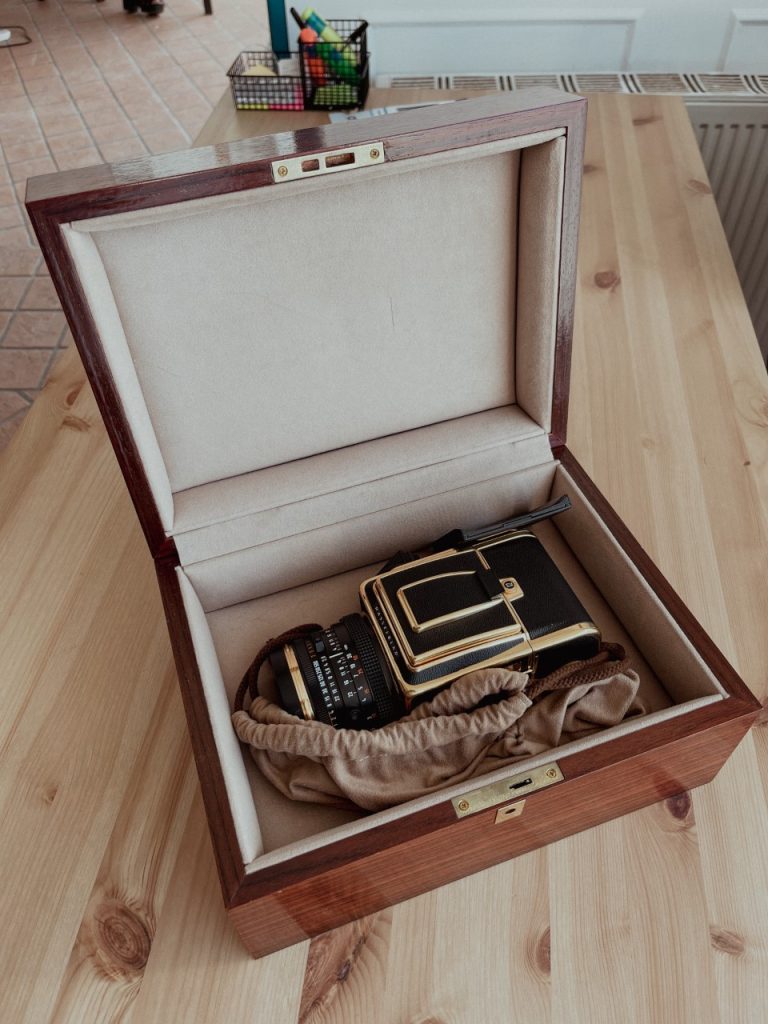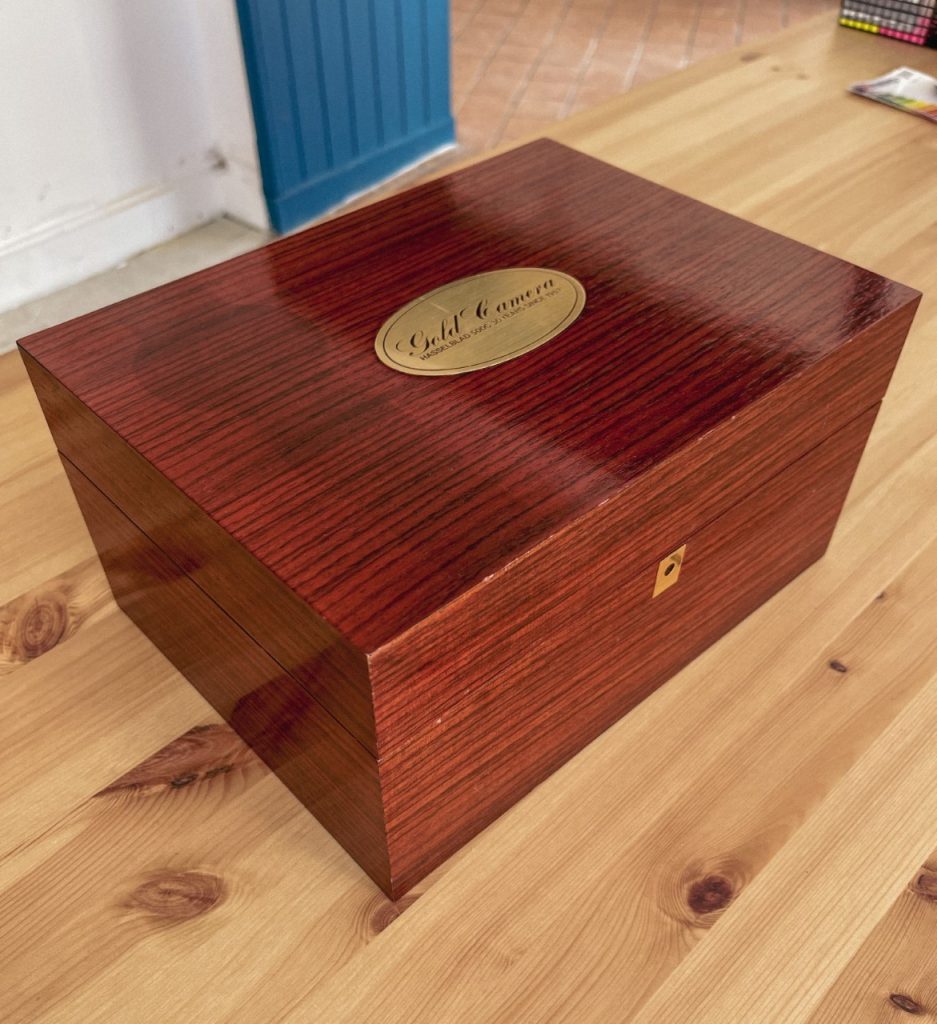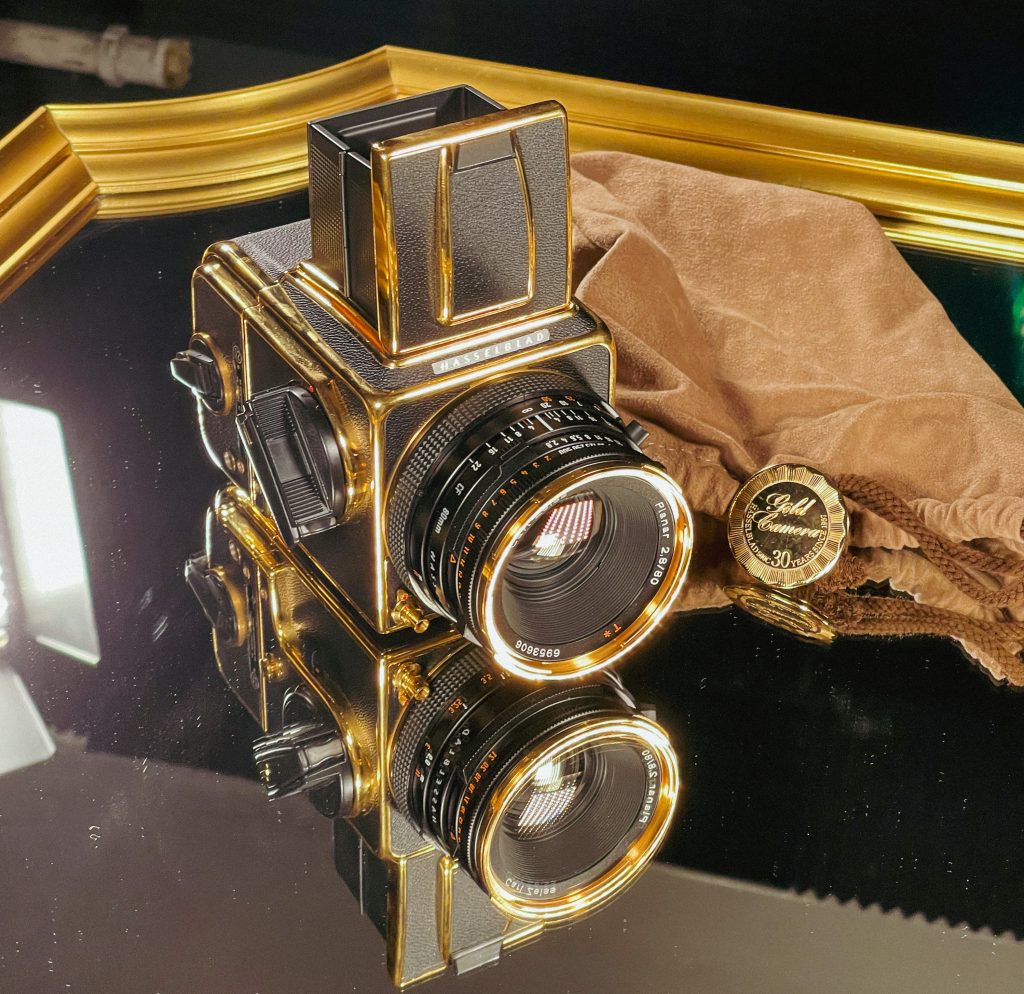 It is exquisitely crafted, as one would expect from a Hasselblad. Given that at the time of writing it is some 40 years old it is in excellent condition. This particular model was imported from Japan, and, i believe cost some £12,000 So it is certainly not an impulse buy for the average person and is definitely not a camera you are going to lug around on your next hike especially as, if you think a standard Hasselblad A12 back is expensive, try finding one of these gold ones for less than the average monthly wage.
Each piece if fully 24 karat gold coated as you can see from the individual component photos here
What's it like to use though?
From loading the film, to focusing, setting the aperture and clicking that fantastic sounding mechanical shutter, it really is incredible. I, as a former engineer, could never get tired of listening to that shutter process. Especially when you know what's going on in there (if you're interested, you can watch the entire process of the shutter curtains opening, the leaf shutter in the lens opening and then a flash going off filmed at 16,000 frames per second here. I must admit it is is fascinating to watch).
The image quality is astounding as one would expect with the Karl Zeiss 80 F2.8 lens. ~(The same lens that was actually used for the vast majority of the Apollo missions as it happens) Unfortunately we didn't have any other lenses to try with the camera, and we really didn't want to spoil the aesthetics of the camera with a standard Hasselblad lens, no matter how good they normally look!
In conclusion, if you've got money to throw away, then this, along side the Gold Rolleiflex are two cameras you should absolutely add to your collection. Just be careful when you take them out of the display cabinet!