Film purists look away now, as the next 475 words is going to be all about me praising the humble Olympus Mju II & how I always have a point and shoot to hand.
Out of all the nifty little point and shoots I have tried I keep coming back to my trusty Mju. Its weatherproof & simplistic design is pleasing to the eye but also fab for popping into any pocket. With a 35mm f2.8-f11 prime lens it's perfect for the majority of your daily camera needs. It is not often that you find such a large aperture on such a small point and shoot which makes the Mju series that bit more special.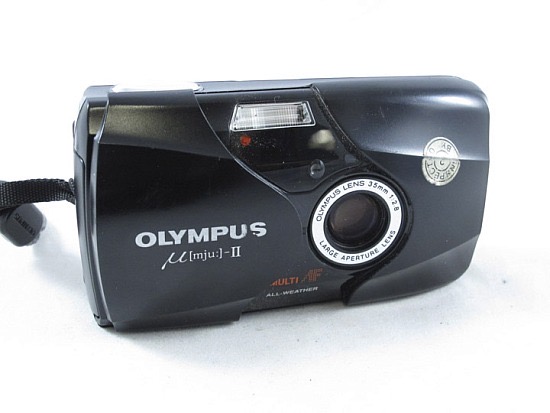 The Mju's weatherproof case makes this camera a must have especially if like me you live in the UK. Recently this was put to the test on a wet and windy day when we made an impulsive decision to take a trip to Durdle Door and shoot only film.
In hindsight, agreeing to walk down the slippery clay steps to Durdle Door in the driving rain with no coat and a pair of white canvas shoes on may not have been the best idea I've had this year. However when the Hasselblad 203FE & the newly acquired Canon EOSvHS were cracked out it was impossible to say no to the excursion.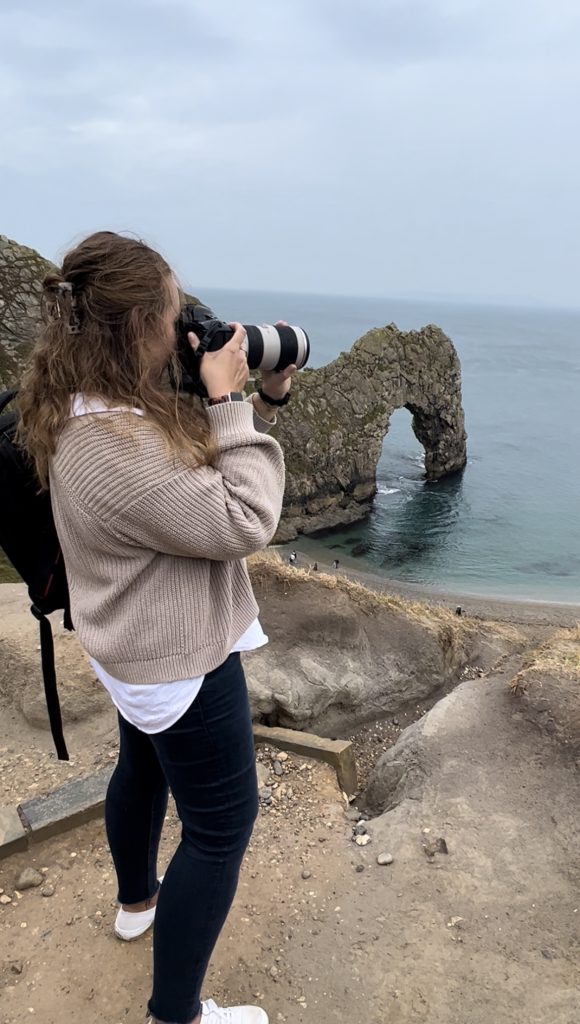 After sliding down the first set of steps, being careful not to break any equipment or bones, the snapping began. Sheltering under an umbrella we went through two rolls of film pretty quickly
In between wrestling the Hasselblad & Canon in and out of the camera bag to keep dry I kept shooting with the Mju II, a little behind the scenes look at our wet and windy day at the coast!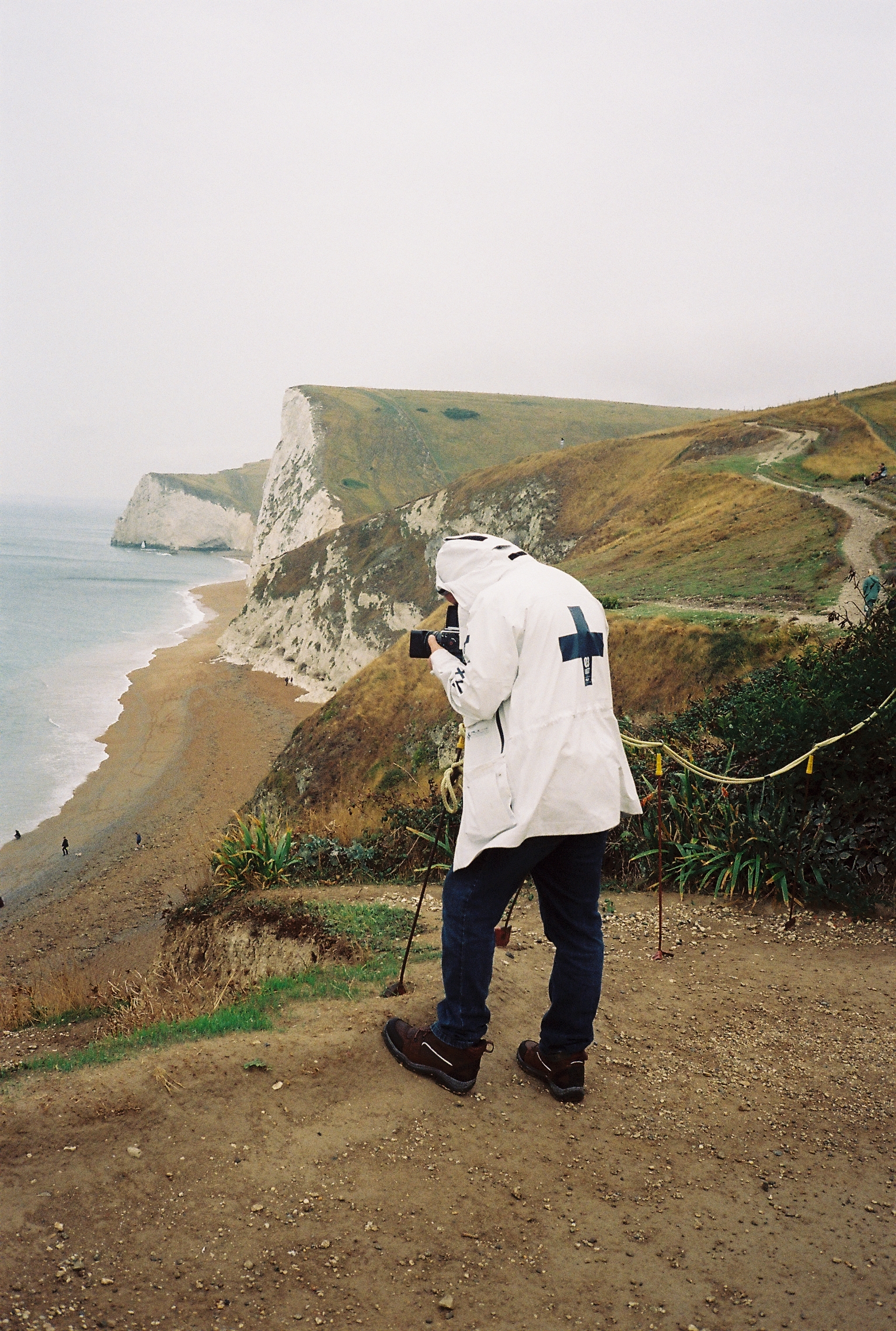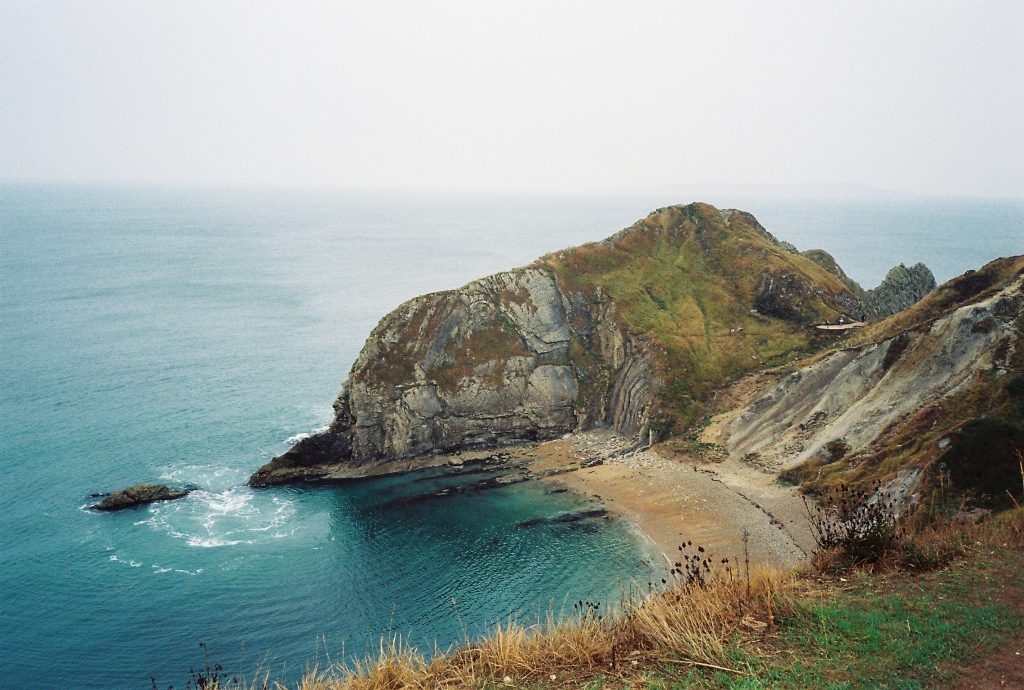 Once we were back to the office and I had thawed out, we set about developing the film in the new ClickASnap darkroom and I have to admit I was pretty impressed with the results.
I was shooting my favorite Kodak Gold which always gives me those gorgeous warm tones & although it was rather ghastly weather the sea came out this amazing blue. I don't think you can really go wrong when you shoot Durdle Door, I always come back with a different photo, from a different perspective that I love just as much as the last.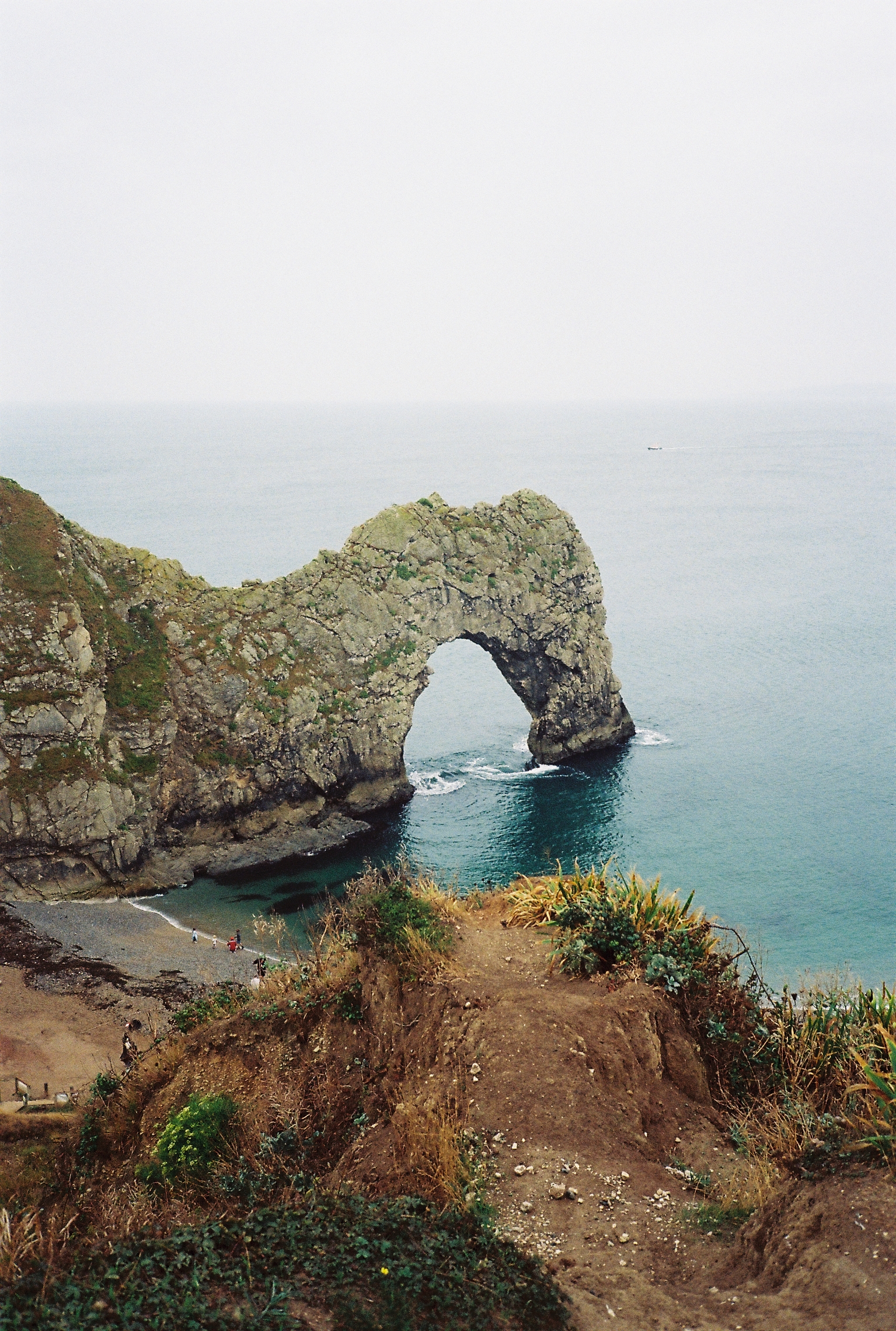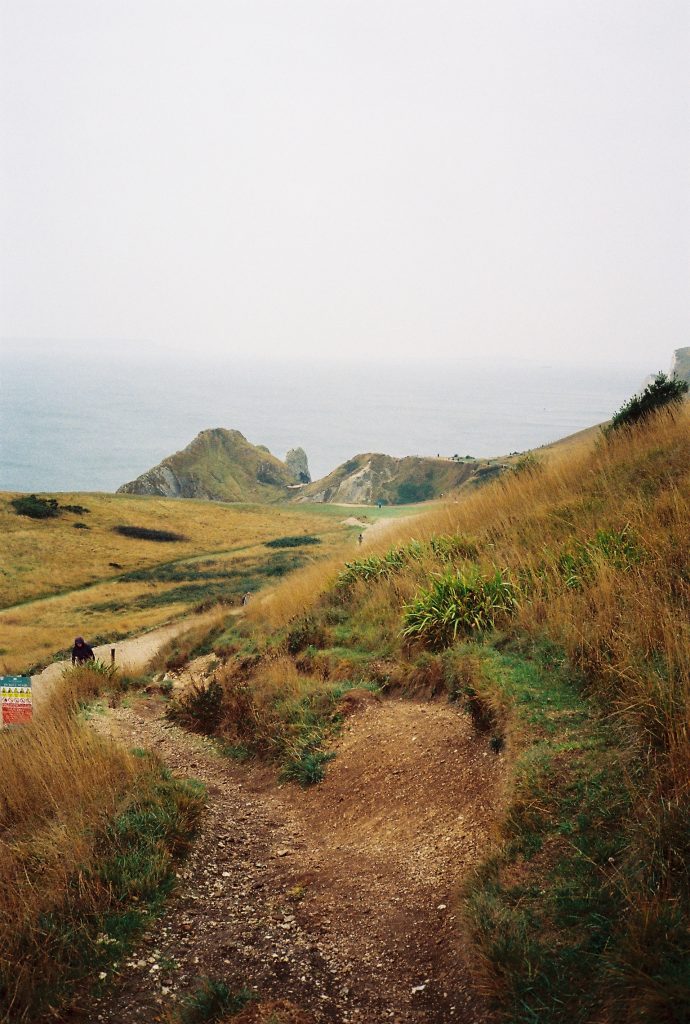 In closing I guess what I'm saying is that although your favourite SLR will always give you more control of what you are shooting, I think there is definitely a place in the camera world for the trusty point & shoot so don't push them to the back of your camera cupboard never to be seen again, pop a film in it and take it on your travels.
Then why not come and visit us to develop the film in our free ClickASnap darkroom!