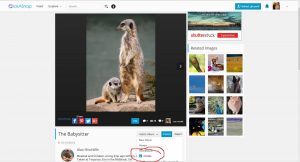 Adding your photos to albums:
Navigate to the page with your image on
Select the 'Add To Album' button. A dropdown menu will appear
If you haven't already created an album, select 'New album' and follow the instructions
If you have then just select the album you want to add the photo to and click on it
That's it! Your photo is now added to the album you selected
Albums don't update in real time, it can take some time (usually an hour max) for the album to update.